You are here
SABIC deal would help Saudi Arabia to delay Aramco IPO
Country can provide for development projects through deal — sources
By Reuters - Jul 23,2018 - Last updated at Jul 23,2018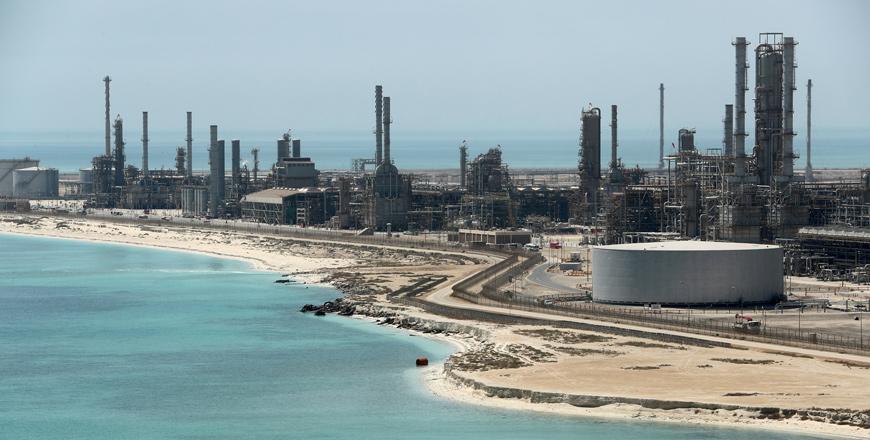 General view of Saudi Aramco's Ras Tanura Oil Refinery and Oil Terminal in Saudi Arabia, on May 21 (Reuters file photo)
DUBAI — A proposed reshuffle of state assets would allow Saudi Arabia to delay the listing of national oil giant Aramco until 2020 or beyond while still spending on economic development projects, according to three sources familiar with the matter.
Late last week Aramco confirmed a Reuters report that it was working on a possible purchase of a "strategic stake" in local petrochemicals maker Saudi Basic Industries Corp. (SABIC) from the Public Investment Fund (PIF), the kingdom's top sovereign wealth fund.
The deal could inject tens of billions of dollars into the PIF, giving it resources to proceed with its plans to create jobs and diversify the economy beyond oil exports, including a $500 billion business zone in the northwest of the country.
A major goal of the planned Aramco listing — which was initially slated for the end of 2018 and could prove the biggest IPO in history — was to raise money for the PIF, making the fund an engine for transforming the Saudi economy.
A SABIC deal would allow the government to buy time for the initial public offer of shares in Aramco, according to industry and international banking sources, who declined to be named due to the sensitivity of the matter.
It could raise roughly as much money for the PIF as an Aramco IPO, while giving the government more time to reach decisions on contentious aspects of the flotation such as whether Aramco shares should be listed on a foreign market as well as in Riyadh.
"The PIF will have more cash to invest and there is no need to IPO now," one of the sources said.
Aramco declined to comment on its IPO plans, and a Saudi government official did not respond to a request for comment.
Aramco's Chief Executive Amin Nasser said on Friday in an interview with Saudi-owned Al Arabiya TV that the SABIC acquisition was a complex deal and would need a certain timeframe to be completed, delaying the Aramco IPO.
"There is no doubt that the potential acquisition of a strategic stake in SABIC... will delay the IPO," he said.
Valuation
Final decisions on the listing rest with Saudi Arabia Crown Prince Mohammed, the sources said.
The planned IPO is the centrepiece of an ambitious plan championed by the crown prince to diversify Saudi Arabia's economy beyond oil. When he announced the plan to sell about 5 per cent of Aramco in 2016, he predicted the sale would value the whole company at $2 trillion or more.
Since then, however, many estimates by oil and gas industry analysts have been far lower, around $1-1.5 trillion, implying the PIF would receive a $50-75 billion windfall from the IPO.
The fund owns 70 per cent of SABIC, which has a market capitalisation of $104 billion. Aramco has not said exactly how much of SABIC it might buy but two sources told Reuters on Monday that Aramco aims to become a "majority" owner; buying the PIF's entire stake could give the fund over $70 billion.
The PIF has officially reported assets of over $220 billion but most of that is believed to be tied up in real estate or stakes in big Saudi companies, which could not be sold without undermining the local property and stock markets.
The SABIC deal would put temporary pressure on the finances of Aramco, the government's main source of revenue. But higher oil prices this year have given Riyadh more money to play with.
Investment bank Jadwa forecasts state oil revenues of $154 billion this year instead of the $131 billion budgeted by Riyadh last December.
Crown jewel
If the Aramco IPO eventually goes ahead, at least two problems will need to be resolved, according to several sources. One is the company's valuation.
Prince Mohammed's declaration of a $2 trillion valuation created a potential political headache. If the IPO produces a valuation much below $2 trillion, the Saudi public may conclude he is selling the country's crown jewel too cheaply.
This might be finessed by selling part of the Aramco stake in a private placement, probably to deep-pocketed strategic investors in oil-consuming states such as China. A placement is being considered, one industry source said, but that would take many months to finalise.
The SABIC deal would boost Aramco's valuation giving it access to petrochemicals assets domestically and abroad, the sources said.
The other major issue is whether some Aramco shares will be listed on a foreign exchange such as New York, London or Hong Kong. Prince Mohammed initially proposed an overseas listing to attract foreign capital and lift Saudi Arabia's profile.
But some officials oppose the idea on the grounds it would dilute the benefits to Riyadh's bourse of hosting Aramco. And an overseas exchange could impose tougher governance, disclosure requirements and legal risks for Aramco.
These risks may have strengthened the case for a Riyadh-only listing. But an IPO in Riyadh alone might have to be smaller than 5 per cent because the market's capitalisation of just $535 billion would struggle to absorb a listing of Aramco's size.
That may encourage authorities to delay listing Aramco until after Riyadh's market enters emerging market equity indexes next year, making it more liquid. Entry could attract around $30-45 billion of fresh foreign money, funds estimate.
Riyadh will join FTSE Russell's index in stages between March and December 2019, and MSCI's index between May and August 2019. One banking source said some bankers had advised Prince Mohammed to wait until the arrival of foreign funds directly benchmarked to those indexes, since the funds could be counted on to buy Aramco shares as an index component.
Related Articles
May 10,2016
DHAHRAN, Saudi Arabia — Saudi Arabia's state-owned oil giant is finalising options for its partial privatisation and will present them to it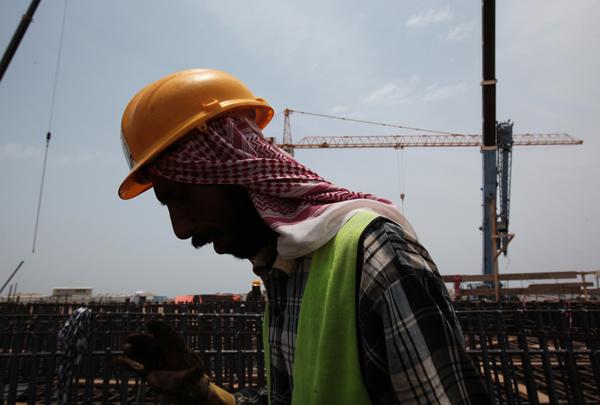 May 16,2016
DUBAI — Saudi Arabia aims to create the world's biggest sovereign wealth fund, a $2 trillion behemoth that can throw its weight around globa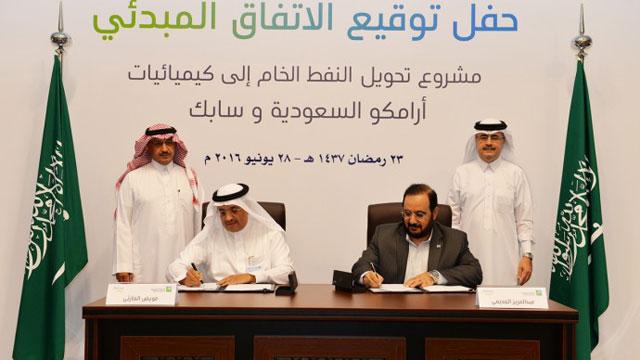 Jun 28,2016
RIYADH — Two Saudi Arabian industrial giants said on Tuesday they will jointly study a project to make chemicals from oil, as the world's la
Newsletter
Get top stories and blog posts emailed to you each day.