You are here
Oil output in Iraq's Kirkuk slumps 90%
By Reuters - Sep 06,2014 - Last updated at Sep 06,2014
ISTANBUL — Oil output in Iraq's Kirkuk has slumped to 30,000 barrels a day since June, 90 per cent down on earlier this year, and a federal pipeline to the Turkish port of Ceyhan may be out of action for over a year due to sabotage, Kirkuk's governor said on Friday.
Islamic State (IS) fighters have seized swathes of territory in lightning offensives in the arid but oil-rich north of the country, and have repeatedly attacked oil installations.
In February this year, Iraqi oil production hit record highs of 2.8 million barrels per day (bpd) nationwide, with an estimated 300,000 bpd coming from the northern province of Kirkuk.
"There have been no exports since March and the only production in Kirkuk has been the 30,000 bpd to a small refinery and enough gas to get our electrical grid going since June 8," Najmaldin Karim, Kirkuk's governor told reporters at an industry conference in Istanbul.
"I don't think there will be exports from Kirkuk to the Ceyhan pipeline any time soon. It has been sabotaged continuously and to get it all back would take at least a year or more," he said.
The federal pipeline from Kirkuk to Ceyhan has a capacity of 1.6 million bpd but has for years been operating at around a third of that, and recently even less, a Turkish official remarked.
Damage to the pipeline is a further blow to the beleaguered authorities in Baghdad, but will not affect the Kurdistan Regional Government (KRG), which began exporting oil in May via its own pipeline, which links to the federal Iraqi pipeline at Turkey's border, and has not been sabotaged.
Kurdistan's oil production is expected to rise to 400,000 bpd in 2014 from 250,000 bpd, according to Tony Hayward, chief executive of Anglo-Turkish Genel Energy, the region's largest producer.
Baghdad has repeatedly expressed its anger at the KRG's agreement to export oil independently through Turkey and has launched a series of legal cases to try to halt its sale.
But the Iraqi authorities have been largely powerless to stop the flow of oil through Ceyhan, which has now exceeded 10 million barrels since May, according to Turkish Energy Minister Taner Yildiz.
Some $188 million had been paid into Turkish Halkbank by the Kurdish authorities, Yildiz said in the Turkish capital, Ankara.
Kurdish protection
Karim suggested Kirkuk's oil could be channelled through the KRG pipeline, if both sides agree.
"We Kirkuk citizens, we want the oil production to continue and we can help to bring the two sides [Baghdad and Arbil] together," he said.
During recent fighting, IS has repeatedly tried to seize and hold Baiji Refinery, the largest in Kirkuk.
Damage to the facility, which was producing around 170,000 bpd before it was closed due to the violence, could take more than a year to repair, according to the KRG's Natural Resources Minister Ashti Hawrami, who was speaking at the same conference.
Separately, Iraq last week signed revised contracts with foreign oil companies for two southern oil fields that reduced their production targets and extended the life of the deals.
The revised deal with oil major BP for Iraq's giant Rumaila oil field cut the planned plateau level to 2.1 million barrels per day from 2.85 million bpd, Salah Mohammad, general manager of the Rumaila Operating Organisation, told Reuters.
Iraq also agreed with China's CNPC to slash the final output target from the Halfaya oil field to 400,000 bpd from 535,000 bpd, Adnan Noshi, head of state-run Maysan Oil Co., said.
Iraq had set an overall production capacity target of 12 million bpd by 2020, which would rival that of top oil exporter Saudi Arabia, after it signed service contracts in 2009-2010 to develop its southern oilfields.
Oil majors working in Iraq include BP, leader at Rumaila; ExxonMobil, in charge of West Qurna 1; and Royal Dutch Shell, operator of Majnoon.
But crumbling infrastructure, red tape and a lack of clear oil legislation have stunted investor interest. Iraq has repeatedly failed to reach its ambitious targets, and current output from the southern fields is around 3 million bpd.
Baghdad has reduced the overall capacity target to 8.5-9 million bpd and returned to the negotiating table to discuss revised plateau production rates with oil companies.
New goals
Rumaila, the workhorse of Iraq's oil industry which BP operates with CNPC, has estimated reserves of 17 billion barrels. It currently produces around 1.3 million bpd, Salah said, expecting that output level to remain steady for the rest of the year.
Officials from BP and Iraq's oil ministry signed the amendment to the existing contract, originally agreed in 2009, in a closed-door meeting at Rumaila on Thursday.
"Iraq and BP have reached an agreement to cut Rumaila's production target to 2.1 million bpd," Salah said. "It was [also] agreed to extend the time frame to reach the new final production of 2.1 million bpd to 10 years from seven years that had been agreed upon before."
A BP spokesman said that under the amendment to the existing technical service agreement, the partners "plan to raise plateau production by about 800,000 b/d within the next decade to some 2.1 million b/d".
CNPC, operator of Halfaya, is developing the field with France's Total and Malaysian state company Petronas .
Maysan's Noshi said Halfaya's amended contract had been extended to 30 years from 20. Halfaya currently produces 200,000 bpd and it is expected to boost output to 230,000 bpd by the end of this year, he added.
Iraq's giant southern fields have not been affected by Baghdad's fighting with insurgents.
Related Articles
Aug 21,2014
An Iraqi Kurdish crude oil tanker has reappeared off the coast of Israel having offloaded its cargo, ship tracking data on Reuters showed, in the latest sign the autonomous region is finding buyers for its oil in defiance of Baghdad.
Aug 27,2016
BAGHDAD — Iraq's government would consider selling crude through Iran should talks with the autonomous Kurdish region on an oil revenue-shar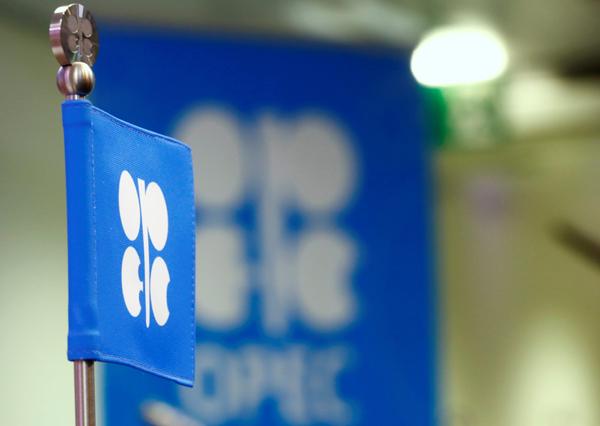 Nov 22,2016
VIENNA/DUBAI — OPEC will debate an oil output cut of 4-4.5 per cent for all of its members except Libya and Nigeria next week but the deal's
Newsletter
Get top stories and blog posts emailed to you each day.