You are here
Jordan showcases investment opportunities worth $1.36b to Qatari business leaders
By JT - Dec 12,2016 - Last updated at Dec 12,2016
AMMAN — The Jordanian-Qatari business forum opened in Doha on Monday, hosting businesspeople, investors and representatives of the private sector from both countries, the Jordan News Agency, Petra, reported.
During the forum, Jordan showcased investment opportunities worth around $1.36 billion.
The Jordanian delegation was chaired by Jordan Chamber of Commerce President Nael Kabariti, who said that the Kingdom exerts all efforts to improve policies and legislation regulating business, showcasing investment opportunities to Arab and Gulf investors, especially the Qataris.
Qatar Chamber of Commerce Chairman Sheikh Khalifa Bin Jassim Al Thani welcomed the Jordanian delegates and said that international economic conditions are witnessing accelerating political changes, which he said require Arab countries to focus on economic and trade cooperation among each other.
He highlighted the importance of discussing the means to reform and utilise the best economic capabilities and available opportunities to achieve sustainable development.
Sheikh Khalifa also showcased the opportunities available to Jordanian investors and businesspeople in Qatar, especially in the field of infrastructure.
For his part, Jordan Investment Commission Secretary General Mikhled Omari highlighted the investment climate in Jordan, noting that Jordan's stability and security factors are major advantages.
The investment opportunities Omari showcased, which amount to $1.36 billion, include an $80 million tram project in Irbid, the $50 million Bus Rapid Transit project between Amman and Zarqa, a $60 million electricity generation station and a $60 million water plant, in addition to a $300 million project to generate energy from solid waste.
Related Articles
May 03,2018
AMMAN — Jordanian and Qatari businesspeople have to reach economic integration and establish sustainable commercial and investment partnersh
Mar 15,2018
AMMAN — Qatari and Jordanian business delegations will convene in Amman in May to look into boosting the Gulf country's investments in vario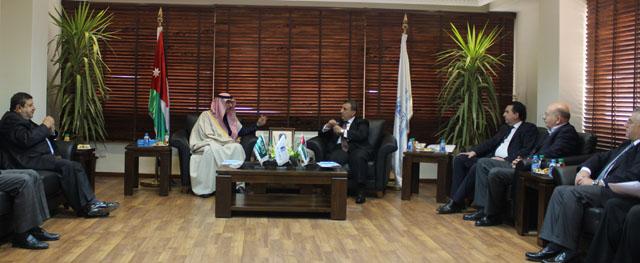 Feb 28,2015
President of the Amman Chamber of Commerce (ACC) is preparing studies for investment opportunities in Jordan to be presented to Saudi investors in the coming months, ACC President Issa Murad said on Saturday.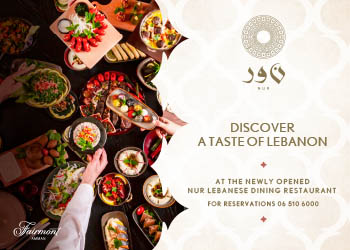 Newsletter
Get top stories and blog posts emailed to you each day.