You are here
Arab OPEC producers brace for oil-price weakness for rest of 2015
By Reuters - Aug 29,2015 - Last updated at Aug 29,2015
DUBAI/LONDON — A second oil price rout of 2015 has forced Arab members of the Organisation of Petroleum Exporting Countries (OPEC) to cut their price expectations for this year, showing they are prepared to tolerate cheaper crude for longer to defend market share and curb rivals' output.
OPEC delegates, including those from core Gulf countries, see economic troubles in top energy consumer China as short term and unlikely to have much impact on demand for crude which will rise seasonally in the fourth quarter.
But they also believe it will take more than just a few months for weak oil prices, which fell to a more than six-year low near $42 on Monday, to reduce supplies from higher-cost producers such as US shale and stimulate demand.
They expect the recent price drop will help reduce the crude oversupply towards the end of the year and thus lift oil prices slightly.
The comments further indicate that OPEC is sticking to its policy of defending market share rather than cutting production to shore up prices, regardless of how low they would fall and how long it would take to balance the market.
"It will be better to leave the market to correct itself. I don't think this low price will continue," said a Gulf OPEC delegate who declined to be identified.
"Prices will be around $40-$50 a barrel until the end of the year and hopefully they will reach $60, assuming there will be a recovery in China," he added.
A second Gulf OPEC delegate also expected the oil price to remain around $40-$50 a barrel for the rest of the year.
A third Gulf oil source said: "People are over-reacting to China. But you cannot underestimate the sentiment, that's the problem."
"Oil is bottoming... and the deeper it goes the more the rebound will be quicker and the supply reaction will be even bigger," the source indicated, adding that prices may dip again to slightly below $45 before slowly recovering to around $60 by December when OPEC meets next.
Arab OPEC delegates initially thought prices would recover more quickly after the group's shift to the market-share strategy in 2014 deepened the decline, saying last December they saw oil between $70 and $80 by the end of 2015.
Other OPEC delegates outside the Gulf are also bracing for a prolonged period of low prices as they do not expect the group's top producer Saudi Arabia, the driving force behind OPEC's refusal to cut output, to change course and prop up prices.
"If this oversupply continues with no action from OPEC or Saudi Arabia, then I expect prices will stay around $45 until the end of the year," said one.
Longer-term strategy
As a policy, OPEC has not openly targeted specific oil prices for over a decade, ever since it abandoned a $22 to $28 price band instituted after a price crash in the late 1990s.
But the comments signal how big producers see the market playing out and that OPEC's strategy championed by Saudi Arabia is not a short-term one, but rather a plan that needs time to work and they are willing to wait.
Gulf oil insiders see no sign of Saudi Arabia wavering on its long-term strategy.
"This is not going to be two-three quarters' adjustments, this is going to be a two-three years' adjustments," indicated Yasser Elguindi of economic consultants Medley Global Advisors.
OPEC reconfirmed the market-share strategy at its last meeting in June and the Gulf OPEC delegates were still expecting a recovery in prices towards the end of 2015, supported by higher global demand.
But those sentiments have changed with the latest unexpected price drop, growing concern about the demand outlook in China and persistent oversupply.
OPEC's own forecasts show the group initially overestimated the speed at which low prices would curb non-OPEC supply. This, plus record-high output from Saudi Arabia and Iraq, point to an oversupply of more than 2 million barrels per day (bpd).
A big uncertainty in 2016 is the extent to which Iran boosts production if and when sanctions are lifted. Iran's insistence that it will take back more than 1 million bpd of market share has worried the Gulf members.
Still, even OPEC members who are less wealthy than Gulf Arab producers and want higher prices agree the latest drop would mean less oversupply in coming months, potentially supporting prices in the last quarter of the year.
"Prices around $50-$55 is the maximum of what I expect by the end of this year. This is because of less crude supplies due to the low oil price," another OPEC delegate said.
Separately, Iran's Oil Minister Bijan Zanganeh said on Tuesday that Tehran will ramp up crude oil production and reclaim its lost share of exports shortly after international sanctions on the OPEC member are lifted.
Iran and six world powers agreed a deal in July to curb Tehran's nuclear programme, but sanctions imposed in 2012 will not be lifted until Iran has complied with all the terms of the pact.
Britain's foreign minister said on Monday that international sanctions on Iran could start to be lifted as early as spring next year.
At a news conference in Tehran, Zanganeh said Iran should sell its crude regardless of the oil price.
"We should sell our oil whether the price falls or goes to $100 [a barrel]. Even though we would like to sell our oil more expensively, the price is determined by the market," Zanganeh was quoted as saying by Shana, the oil ministry's news agency.
"After lifting sanctions, Iran will take back the market share of more than 1 million barrels a day that it lost," he said.
Zanganeh indicated that Iran would raise its production by 500,000 bpd once sanctions were lifted and that a further 500,000 bpd would be added shortly after that.
Earlier this month, the International Energy Agency (IEA) said Iran could raise its oil output by as much as 730,000 bpd from current levels fairly quickly after sanctions were removed.
Iranian oilfields, which pumped around 2.87 million bpd in July, could increase production to between 3.4 million and 3.6 million bpd within months of sanctions being lifted, the West's energy watchdog said.
The report by the Paris-based IEA suggested any increase in output would probably be more modest than Iranian estimates, and said Tehran would need massive investment to raise production capacity.
Zanganeh also said Iran's oil exports had increased by 15 per cent in the first four months of the current Iranian year, which starts around March 20, compared to the same period last year. He gave no further details.
Related Articles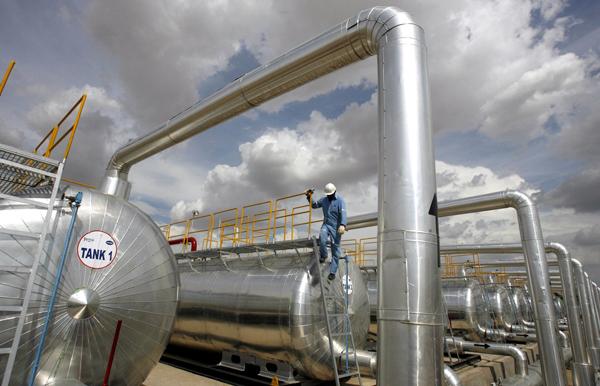 Nov 26,2015
LONDON/DUBAI — The Organisation of Petroleum Exporting Countries (OPEC) is determined to keep pumping oil vigorously despite the resulting f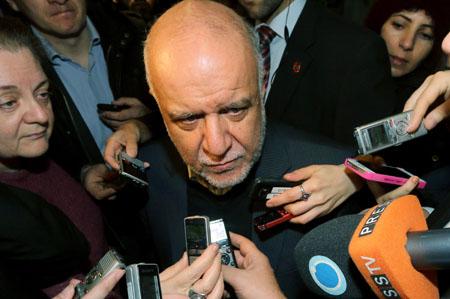 Nov 26,2014
Organisation of Petroleum Exporting Countries (OPEC) Gulf oil producers will not propose an output cut on Thursday, reducing the likelihood of joint action by OPEC to prop up prices that have sunk by a third since June and raising the prospect of a global oil price war.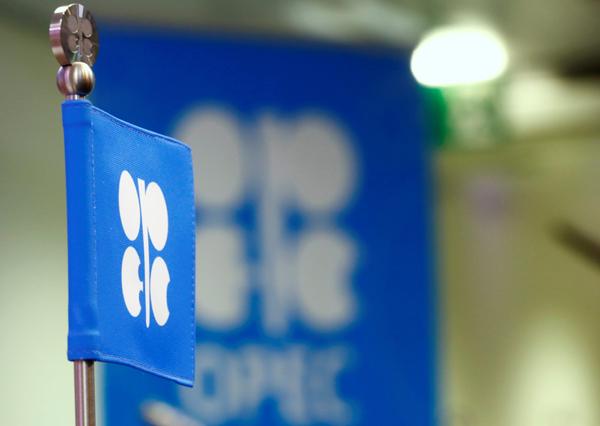 Nov 22,2016
VIENNA/DUBAI — OPEC will debate an oil output cut of 4-4.5 per cent for all of its members except Libya and Nigeria next week but the deal's
Newsletter
Get top stories and blog posts emailed to you each day.