You are here
95% of ASE20 index sample submitted sustainability reports — CEO
By JT - Jul 06,2023 - Last updated at Jul 06,2023
AMMAN — Ninety-five per cent of the 20 companies listed in the ASE20 index sample have provided the Amman Stock Exchange with their sustainability reports for the year 2022 during the specified period through the e- disclosure System XBRL, according to ASE Chief Executive Officer Mazen Wathaifi .
He noted that approximately 74 per cent of these companies are issuing the report for the first time.
This high percentage reflects the companies' compliance with the laws and regulations, and the principles of transparency and disclosure about their environmental, social and governance (ESG) practices according to the rules issued by the ASE in 2022, said a statement posted on the ASE website.
Wathaifi added that in accordance with the rules mentioned above, which became effective this year, the companies included in the ASE20 index sample should provide sustainability reports in accordance with the GRI standards within six months from the end of the fiscal year as a stand-alone report, or within three months of the end of the fiscal year if the companies incorporate the sustainability report with their annual reports.
Wathaifi said that the ASE posts the stand-alone sustainability reports on the ASE website www.exchange.jo under Circulars and Disclosures/sustainability reports window. The INVEST BANK company provided the ASE with its sustainability report incorporated with its annual report, which has been circulated under Circulars and Disclosures /annual financial reports. The Bank of Jordan did not provide the ASE with its sustainability report within the specified period, he said.
Related Articles
Sep 29,2019
AMMAN — The Amman Stock Exchange (ASE) will launch its new index the ASE20 index at the beginning of next month, according to a statement fr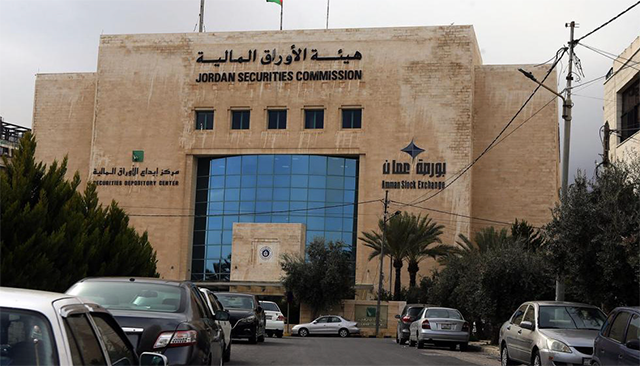 Nov 03,2023
AMMAN — Mazen Wathaifi, chief executive officer of Amman Stock Exchange (ASE), said that 97 per cent out of 168 listed companies have provid
May 02,2023
AMMAN — Ninety-six per cent of 167 listed companies have provided the Amman Stock Exchange (ASE) with their reviewed quarterly financial sta