You are here
Landmark Hotel Amman hosts chef Manal Al Alem
Jan 23,2017 - Last updated at Jan 23,2017
Landmark Amman Hotel sponsored the "Healthy, Not Hungry" initiative by the World Food Programme (WFP). Chef Manal Al Alem prepared a series of dishes from local home-grown ingredients for the guests in support of the initiative on Monday, to highlight the importance of supporting the local economy in the fight against hunger.
The event is in line with Landmark Amman Hotel's commitment to supporting initiatives that serve the local society and contribute to its progress and development. The World Food Programme will organise several meetings to discuss the battle against hunger as part of the UN's 2030 Sustainable Development Goals plan for the year 2030.
Related Articles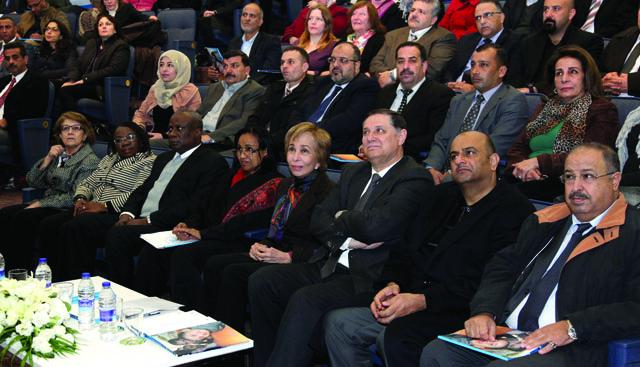 Nov 26,2014
HRH Princess Basma on Wednesday underlined the need to protect people, especially children, from hunger and malnutrition, and bridge development gaps.
Jan 26,2015
HRH Princess Haya received the UN World Food Programme's (WFP) 2015 Hunger Hero Award at the World Leaders Dinner on Thursday at the World Economic Forum annual meeting in Davos, Switzerland.
Nov 01,2014
Amman Prosecutor General Abdullah Abu Ghanam on Saturday issued a gagging order over the investigation into the Holiday Inn Resort Dead Sea poisoning incident.
Newsletter
Get top stories and blog posts emailed to you each day.