You are here
Let well-off parents pay for their children's return
Apr 19,2020 - Last updated at Apr 19,2020
Al Ghad's Mukarram Tarawneh said that returning Jordanian students and others abroad back home is not without its risks, but to see them with their families safe and sound is worth the risk.
Tarawneh said that it is, however, strange and suspicious to see demands that the government incur the expenses of the students' travel and stay at quarantine hotels circulated around social media soon after Foreign Minister Ayman Safadi announced that it will not, unless the families were unable to pay.
The writer said that such proposals are unfair, asking why well-off families would not incur the expenses of their children's return at a time when people, even employees with average incomes, are establishing funds to donate to the government during the suspension of work and production.
The columnist said that it is unreasonable for the government to pay on behalf of people who could afford not only five-star hotels but private jets at times, when it is suffering economically.
He highlighted that due to the inaction of a significant portion of the Kingdom's wealthy, the government had to use funds from the Social Security Corporation, the people's money that is, stressing that the well-off earn no sympathy in this context.
Tarawneh said that spending priorities are and will remain for the underprivileged, some of whom have children studying abroad through scholarships and can barely manage their daily allowances, the unemployed, daily wage workers, orphans and residents of remote areas.
He stressed that every piaster the government spends on the ineligible is unfair and comes at the expense of people.
Related Articles
Feb 08,2016
AMMAN — Though born to a well-off family of land and business owners, Ekhleif Tarawneh has chosen a different track for himself: academia.Bo
Aug 30,2018
AMMAN — The "khula" (in Sharia, a form of divorce initiated by the wife) case numbers recorded in the Sharia courts in 2017 decreased to 343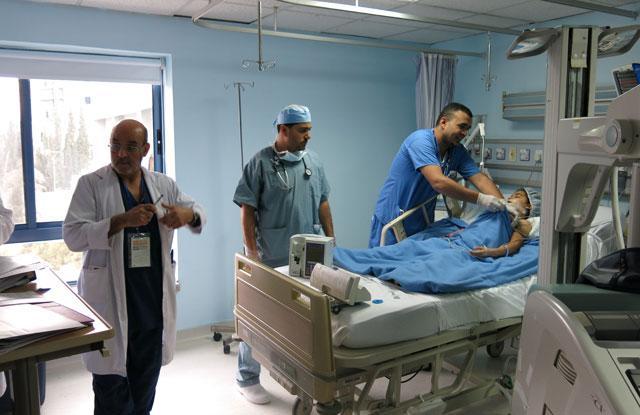 Jul 09,2020
Al Ghad's Muhammad Momani said that the government has recently announced a series of procedures to resume medical tourism and attract patie