You are here
Ekhleif Tarawneh finds calling in academia, despite roots in business
By Khetam Malkawi , Raed Omari - Feb 08,2016 - Last updated at Feb 08,2016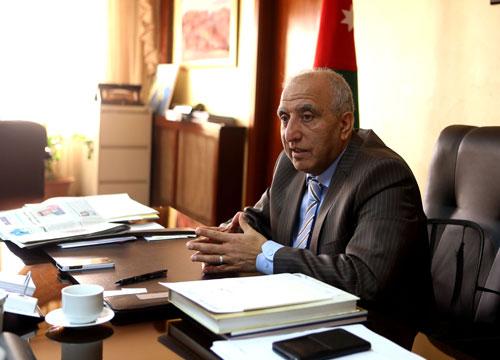 AMMAN — Though born to a well-off family of land and business owners, Ekhleif Tarawneh has chosen a different track for himself: academia.
Born in Khaldieh in Karak Governorate in 1958, the University of Jordan (UJ) president said he started work when he was 10 years old, managing one of his family's grocery shops.
"I used to wake up early to buy vegetables from merchants in Mutah and Iraq areas… I used to walk to receive them early in the morning and before they arrive to the village to get a good price and the amount that I need," Tarawneh said in a recent interview with The Jordan Times.
A third child among eight siblings, Tarawneh added that his involvement in business at a young age did not affect his achievement at school, and he received a scholarship to study public administration at UJ in 1976.
"Although the scholarship covered my expenses, I decided to work at the university's restaurant where I was paid 18 piasters per hour. I worked there not to make money but to interact with people."
In addition to his regular classes, the academic said he enrolled himself in other off-campus language and typing courses.
After finishing his military service, Tarawneh said he joined the Trade Ministry.
Rather than getting comfortable in his job at the ministry, he began searching for the next academic step to take, winning a master's scholarship in corporate economy in Italy through the Ministry of Planning and the Civil Service Bureau in 1983.
"I finished my study in nine months, but the Higher Education Ministry refused to equate my certificate, although I graduated with distinction… This was because I finished the MA degree in less than one year."
When he returned to Jordan, in addition to his work at the ministry, Tarawneh said he also worked extra jobs, including at an insurance company and teaching at the Khawarezmi College.
"Then I applied for another scholarship in 1986 to the US Hunter College in New York," and started studying before the final confirmation for the scholarship.
The government did not confirm it, and so Tarawneh did not receive the scholarship, but his father urged him to stay and continue his studies.
"I studied education, and then moved to Kansas, Emporia State University."
He then returned to Jordan to apply for a PhD at local universities, but they had no seats.
Undeterred, Tarawneh was able to secure a scholarship to continue his studies on education in the US.
After a brief stint as a car dealer in the US, he returned to Jordan in 1992 and started working as a lecturer at Mutah University in 1993, eventually becoming the dean for student affairs and vice president.
"I remained there until 2008."
Tarawneh then moved to the Higher Education Accreditation Commission, which became financially and administratively independent from the Higher Education Ministry under his tenure.
Tarawneh was then appointed as president of Balqa Applied University, before moving to the UJ four years ago.
His belief in the importance of academia remains strong, with plans to improve UJ's international standing.
"My objective is to make the UJ among the best 500 universities worldwide."
Related Articles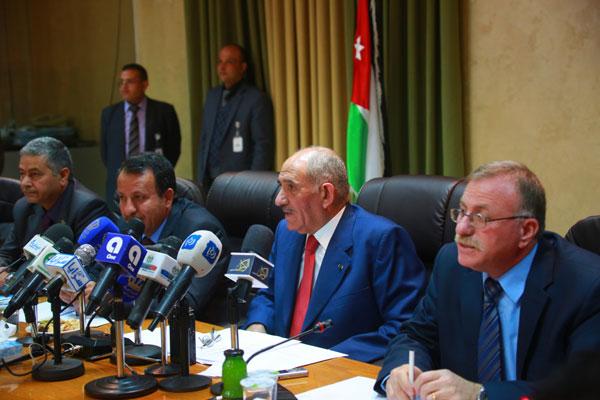 Feb 10,2016
AMMAN — Rama Touqan's ambition to major in medicine did not end even after enrolling in the University of Jordan's (UJ) faculty of dentistry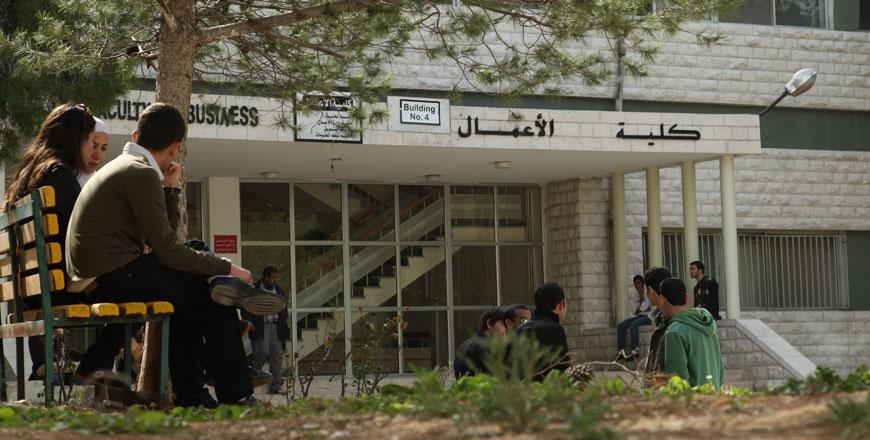 Jul 11,2015
AMMAN — Raising the minimum rate for university admission will not contribute to higher education reform, unless it is combined with other r
Oct 20,2014
Representatives of local universities and their Russian counterparts on Monday discussed means of enhancing academic cooperation, including the establishment of a Russian-Jordanian technical university and increasing scholarships for Jordanians at Russian universities.
Newsletter
Get top stories and blog posts emailed to you each day.