You are here
A new life sprouts up around Mosul after scars of Daesh rule
By AFP - Jan 14,2018 - Last updated at Jan 14,2018
Iraqis play pool at a coffee shop on the eastern bank of the Iraqi city of Mosul on January 9, six months after chasing out the extremists who took control of the city in 2014 (AFP photo)
MOSUL, Iraq — Even before the Daesh terror group took over her home city of Mosul, Iraqi 31-year-old Nesrine never imagined she would have a job working late into the evening at a fashion boutique.
But now, in districts of Iraq's second city not left totally devastated by the ferocious fighting to oust the extremists, life is buzzing again — with more vibrancy than ever.
"We have experienced depression, hunger, ruin and oppression. It is a miracle that we are still alive," Nesrine told AFP.
"We went through a long nightmare and now we have woken up transformed."
Nesrine is employed at a gleaming new clothing shop that has opened up on the east bank of the river Tigris — liberated from Daesh months before the group's final defeat in western districts six months ago — selling skinny jeans and colourful tops from Turkey.
As pop music blares from loud speakers, she works alongside male colleagues advising customers lured in during a late-evening stroll by images of fashion models.
In the shop window, a mannequin wearing an above-the-knee skirt is on display.
'Unimaginable'
Mosul has long had a reputation as a bedrock of conservatism and became a hub for extremists after the US-led ouster of Saddam Hussein in 2003.
But when Daesh seized control as it swept across northern Iraq in 2014 the group imposed a radical interpretation of Islamic law far more severe than anything residents had known before.
"If a boy and a girl were discovered together then they risked being executed," said Rahma, 21.
Now Mosul University where she studies English is busy with groups of boys with gelled up hair and girls wearing colourful headscarves.
Even before the arrival of Daesh it was "unimaginable" for girls to get a job outside the home working alongside men, unless it was in a staid public administration office, she said.
'Lost in a desert'
Ziad Dabbagh has just opened up a restaurant to give people somewhere else to go in the commercial neighbourhood of Al Zuhur.
"People in Mosul used to go to other provinces of Iraq to go out," the entrepeneur said.
Families dine and young men sip tea on the terraces and in the dining hall.
"It was as if we were lost in the middle of a desert, cut off from everything," said Roua Al Malah, 34, who was out with her family.
"And now all at once we have rediscovered that we can have a good time."
Behind a green glass door men sip brightly coloured fruit juice in the neighbouring building as they play cards and billiards amid a cloud of smoke from hookah pipes.
Owner Mazen Aziz opened up in May even as fierce fighting was still raging across the river in Mosul's Old City, which is still a deserted ghost town today.
His billiard club with its smoking, card playing and loud music would have been a prime target for the extremists who dominated the city for a decade.
"For years in Mosul, after six in the evening there was no one in the streets. Now I can head home at two or three in the morning without fear," he said.
"A new life is beginning."
Related Articles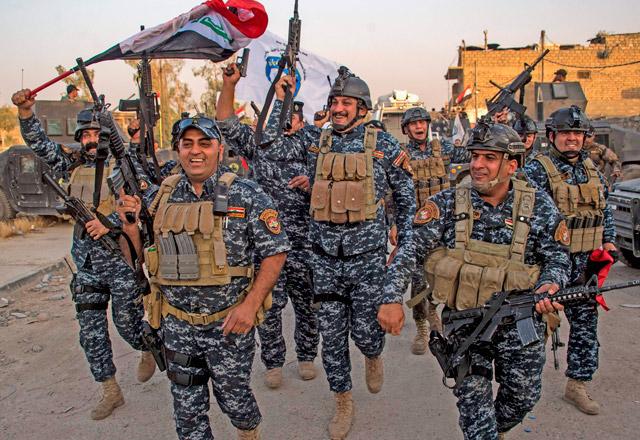 Jul 11,2017
MOSUL/ERBIL, Iraq — Iraq's prime minister declared victory over the Daesh terror group in Mosul on Monday, three years after the militants s
Mar 05,2017
MOSUL — Ninety-year-old Khatla Ali Abdullah has survived decades of turbulence in northern Iraq, but the frail grandmother who fled the batt
Jul 11,2017
TIKRIT — The Daesh terror group has captured most of a village south of Mosul despite losing control of its stronghold in the city, an Iraqi
Newsletter
Get top stories and blog posts emailed to you each day.