You are here
UN agencies team up with gov't to 'eliminate child labour'
By Rana Husseini - Dec 20,2017 - Last updated at Dec 21,2017
AMMAN — Four UN agencies are joining hands along with relevant ministries in Jordan to find a sustainable solution that leads to the elimination of child labour in the Kingdom.
Heads of missions at UNICEF, UNHCR, the International Labour Organisation (ILO), the World Food Programme (WFP) met on Wednesday at UNICEF headquarters in Amman to discuss a new programme that was introduced by the four UN agencies and to discuss it with the relevant ministers.
"Hopefully today's meeting, which included four UN agencies in Jordan for the first time, will act as a catalyst to bring all the stakeholders around the same table to work for sustainable education for child labour," said ILO Country Coordinator Patrick Daru.
The UN official told the gathering that Jordan has "a very sophisticated system at the national level but it needs to be activated and also the humanitarian agencies that are providing either protection, or livelihood or education need to come together so that under the national framework of child labour they can provide these services".
"If you want to have sustainable solution to child labour, it has to combine education, protection and livelihood," Daru told The Jordan Times shortly after the event concluded.
Services to children should be individualised, Daru added. It is not the same solution for all the children but they should take into consideration the specific situation for each targeted child, he explained.
"For this you need to have labour inspectors, social workers and teachers working together for the identification of children at risk and for the package of services that would be designed for them," Daru added.
A recent survey on child labour in Jordan found that most children worked in the sectors of wholesale and retail trade as well as agriculture, forestry and fishing, according to the concept note on Tackling Child Labour in Jordan that was prepared by the four UN agencies.
More than half of the surveyed Syrian working children worked more than 48 hours per week. The survey found that children are exposed to a number of hazards such as dust fumes, as well as exposure to physical and psychological abuse.
Alarmingly, the concept note warned, the number of child labourers has more than doubled between 2007 and 2016 (from 29,225 to 69,661), with 64 per cent of child labourers engaged in jobs considered hazardous, out of which 28 per cent are under the age of 14.
UNICEF Representative in Jordan Robert Jenkins said the combined mandate of the three-year project encompasses both humanitarian assistance and development.
"The programme will cover all thematic areas relevant for tackling child labour, including its root causes. The areas will be child protection, education, social protection, economic development, decent work, youth employment, and food security, among others," Jenkins told the gathering.
Meanwhile, UNICEF Chief of Child Protection Maha Homsi said the idea is to present to donors a comprehensive approach to tackle child labour in Jordan.
"The four UN agencies in collaboration with the ministries of labour, social development and education is presenting different approaches to tackling child labour and we are piloting that in four areas: Petra, Irbid, east Amman and Zaatari Camp," Homsi said.
"We are hoping to be able to tackle 10,000 cases of children who are at risk of being in child labour or are already child labourers and provide them with a comprehensive set of services based on a case-management approach," Homsi added.
Also speaking during the event was Labour Minister Ali Ghezawi, who acknowledged that there was a "significant increase in child labour in Jordan".
"Jordan signed all the conventions that address child labour and we realsie that we have a problem with child labour that we are trying to combat," Ghezawi told the gathering.
The minister said the government has drafted its "own plan to combat child labour by working on the education system and equipping students with vocational skills that prepare them for the labour market when they graduate".
Social development Minister Hala Lattouf agreed with Ghezawi, saying that the focus should be on education.
"The beggars and child labourers we deal with are under the age of 14 and the majority is illiterate," Lattouf said.
"We need to focus on the education system and work with families of these children as well. We have to focus on the preventive methods to try to minimise child labour in Jordan," Lattouf added.
Related Articles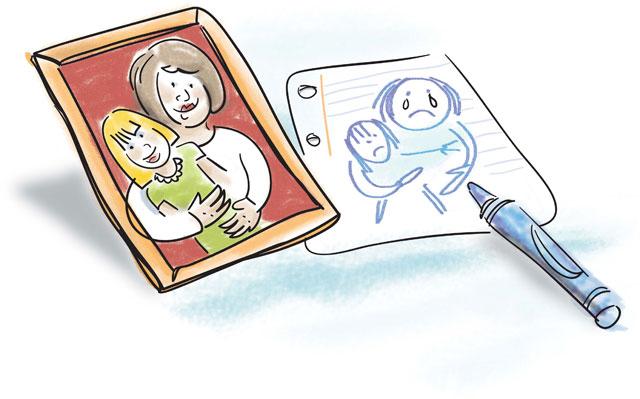 Oct 09,2016
AMMAN — In an ambitious new programme, UNICEF Jordan seeks to engage journalists in addressing the issue of violence against children in a s
Feb 26,2018
AMMAN — Eighty-five per cent of registered Syrian refugee children in Jordan are living below the poverty line, according to a UNICEF Jordan
Aug 18,2014
Her Majesty Queen Rania on Monday met with UNICEF's deputy executive director, Geeta Rao Gupta, to discuss the UN agency's efforts to support women and children in Jordan.