You are here
Students with visual disabilities 'follow their noses' to create works of art
By Muath Freij - Jun 21,2015 - Last updated at Jun 21,2015
Young students with visual disabilities prepare paintings at Zara Centre in Amman last week (Photo by Muath Freij)
AMMAN — Nine-year-old Aseel Rumman has often dreamt of having her own art exhibition before she completely loses her sight.
Rumman, who suffers from glaucoma, is now able to see that dream turn into reality, with four of her paintings showcased at an art exhibition at Zara Centre.
"I did not find difficulty in learning how to paint," she told The Jordan Times.
"I like is to draw and paint roses. I use them in all of my paintings."
Rumman is among 21 students who suffer from different levels of visual disability and are taking part in the "Colour Reader" exhibition.
The event runs until July 17 and its proceeds will go to the participating artists.
Initiated by Jordanian artist Suheil Baqaeen, the exhibition displays 79 paintings by students from the Royal Academy for the Blind.
"Each student did four works. This project is proof that they are part of society and not isolated from the outside world," he told The Jordan Times.
Held for the third time, the exhibition is the first of its kind in the Kingdom, according to Baqaeen.
"We worked in several techniques including oil and water colours," he said.
Artists choose the colour they want using their sense of smell.
"For example, they choose yellow, which smells like lemon and red, with a cherry scent," the artist explained.
Baqaeen said the main focus was to give the students confidence.
"I talk to them about global and Arab artists to give them confidence and motivate them to work. Art has to be part of therapy for them."
Before the exhibition opened, Baqaeen said he used to give the students a two- or three-hour lesson every Thursday.
"I noticed that the students have a positive power to achieve something successful," he added.
Omar Qoqazi, one of the participating students, said he likes to draw the sea.
"I hope that I grow up to be an engineer and a painter at the same time. Painting helps me express myself and my family supported me a lot," he added.
Ahmad, Omar's father who is a public relations officer at the academy, said a person who is blind can work hard and be successful in life, despite the obstacles.
"Before the training, they did not know what colours look like. They have been taught how colours are used in our daily life," he explained.
Ahmad added that the training was also beneficial for the students psychologically.
"They started choosing their own colours in everyday life and even in their bedrooms, and they started using the inner power they gained through painting," he noted.
Ahmad said his two children who have received this training aspire to be successful painters, noting they spend hours painting.
"I want to support them because I want them to be part of society and to feel that life is beautiful."
Related Articles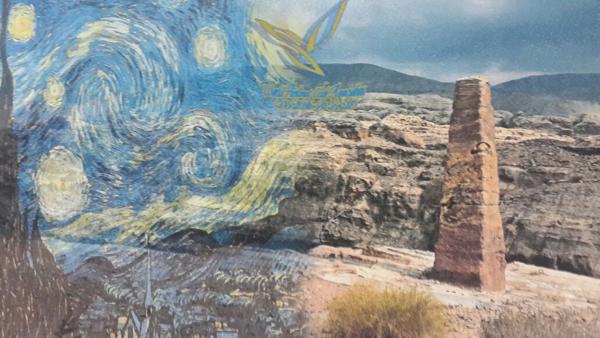 Oct 31,2016
AMMAN — With the aim of "turning disability into ability", Jordanian artist Suheil Baqaeen will present artwork by students with visual disa
Aug 15,2021
AMMAN — On a balcony viewing Jabal Luweibdeh, artist Suheil Baqaeen told the story of Darat Suheil, an art space and gallery dedicated to te
Jan 23,2023
AMMAN — HRH Crown Prince Hussein, accompanied by Ms Rajwa Al Saif on Monday visited the 'Scent of Colour' initiative, which aims to teach th