You are here
Artwork by Jordanians with visual disabilities to be exhibited in Cannes
Art is only weapon to fight darkness, says artist Baqaeen
By Suzanna Goussous - Oct 31,2016 - Last updated at Oct 31,2016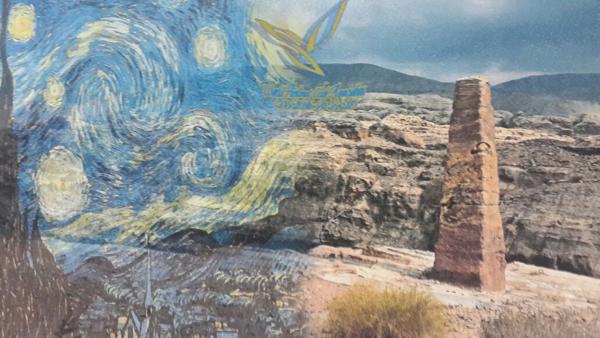 Artwork by a Jordanian student with visual disabilities that will be displayed in Cannes, France, next week (Photo courtesy of Suheil Baqaeen)
AMMAN — With the aim of "turning disability into ability", Jordanian artist Suheil Baqaeen will present artwork by students with visual disabilities at an exhibition in Cannes, France next week.
The week-long exhibition, at the Annual General Assembly of the World Airlines Clubs Association, opens on Sunday, Baqaeen told The Jordan Times,
Twenty-four pieces by students from the Royal Academy for the Blind will be displayed at the exhibition, to "try to promote their paintings" and "take the art of people with visual disabilities to an international level", he said.
"Our participation in Cannes will have a positive impact on the cultural and artistic scene in Jordan. It will also present an image of tourist sites we have and will shed light on the role of art in tourism," the artist added.
Among the pieces to be displayed is "One Soul", which combines Van Gogh's work with Petra, showing the importance of Jordan's role as an inspiration in the work of orientalists and artists, Baqaeen said.
The artwork of 42 local artists from Jordan's Interline Club, established in 1985, will also be exhibited, he said, adding that in total, 700 artists from around the world would be represented.
The Jordan Tourism Board has cooperated with the artists and brochures and products from the Dead Sea will be handed out to visitors.
When an artist collaborates with someone with visual disabilities, Baqaeen said, it changes their lives completely. "It's an act of resisting their disabilities and turning them to abilities, as they do not see colours but use them in their work.
"We want to show the world that despite the darkness we are living in back home, we are full of hope… we are looking for hope everywhere. It will be a cry to the world that we need beauty now more than ever," he added.
"Art is the only weapon at hand that we can use to fight darkness."
Related Articles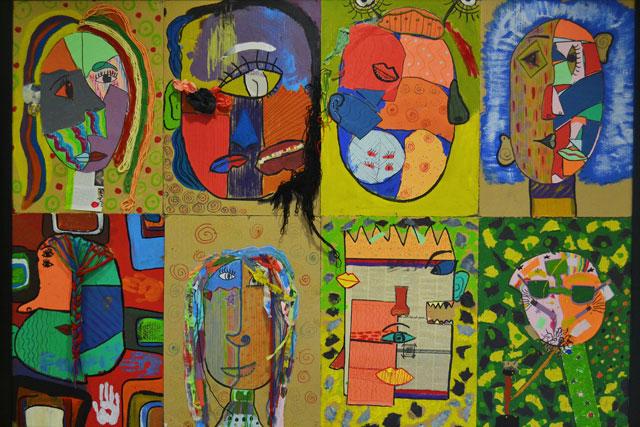 Sep 26,2017
AMMAN — The Haya Cultural Centre on Monday launched the "Haya Art Exhibition", showcasing over 300 artworks produced by children through dif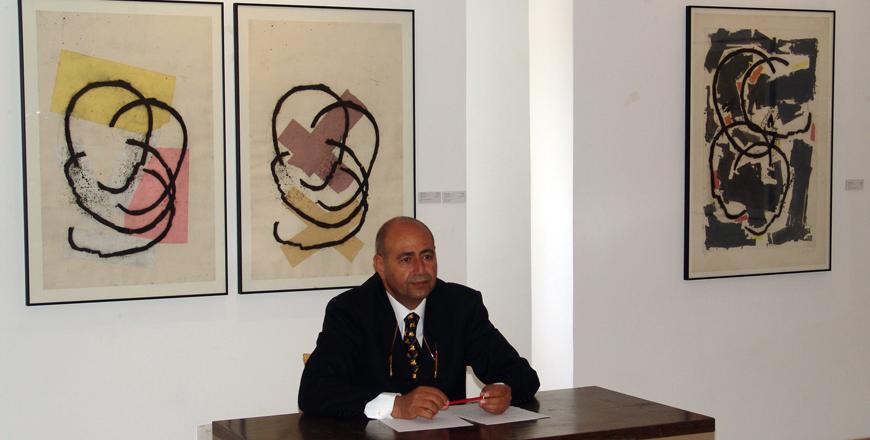 Jun 01,2015
AMMAN — The works of master Spanish artists — from Francisco Goya to Pablo Picasso — will be available for the perusal of the Jordanian publ
May 12,2014
An exhibition showcasing the work of a group of young adults with disabilities involved in the Bayt Silsal initiative at Ruwwad Al Tanmeya organisation concluded on Monday.
Newsletter
Get top stories and blog posts emailed to you each day.