You are here
Sketches offer peak into creative process behind art pieces
By Camille Dupire - Nov 09,2017 - Last updated at Nov 09,2017
The drawings of 17 artists are showcased in the exhibition 'Sketched' at the Jacaranda Images gallery in Jabal Amman (Photo courtesy of Jacaranda Images)
AMMAN — An artist's preliminary drawings give an insight into how they perceive a painting — the composition, shadows and forms develop in sketches and detailed drawings which will bring together the final masterpiece-.
The importance of these drawings in the artistic process is the reason behind "Sketched", a one-month exhibition that was inaugurated on Tuesday at the Jacaranda Images gallery in Jabal Amman.
Running through the end of November, the show displays works in pencil, ink, charcoal, pastel and watercolour in different styles, offering visitors a chance to better grasp the creative process behind the work they see at museums and art galleries.
"These sketches, which were inspired by the old areas of Amman like Jabal Luweibdeh, downtown or Jabal Amman, were not supposed to be shown to anybody," said Aileen Abdo, one of the artists featured in the exhibition.
"They were accidental pieces but I genuinely like them," she told The Jordan Times over the phone.
"Showing art to people through sketches is a nice mindset, because it strikes them differently," she continued, noting "people don't know the creative process involved in the making of a painting. So this exhibition brings kind of a new vibe to the scene."
For the artist, "the sketches are the impression of a bigger idea that I was trying to create; but they are also are pieces on their own, which is why I have kept them."
The collection of sketches showcased at the gallery have, for some, been developed into more elaborate pieces, or, for others, been considered beautiful enough by its artist to remain under this form.
"We hide sketches more than we show them. The artist usually tends to expose the complete painting only when it is finished, what people see as the 'perfect' thing while sketches are considered as unfinished," said Ayah Abu Gazaleh, a painter and designer.
For Elmer Dumlao, a Filipino artist whose work has been exhibited in Manila, Jeddah, Dubai, Paris and Amman, "any medium or material can be used to create art, I have made art with many different object: seeds, clothes, paper".
"Sketches are one of the million ways to express your inspiration," the multi-dimensional artist said.
The artists showcased in this November show include Aileen Abdo, Ayah Abu Gazaleh, Barbara Rowell, Basel Uriqat, Dina Fawakhiri, Elmer Dumlao, Ghadeer Abu Bokha, Judith Hill, Jumana Nimri, Lutfi Zayed, Mary Abuzaid, Mike Derderian, Nissa Raed, Reem Odeh, Sama Shahrouri, Sarah Hatahet and Shadi Wahbi.
Related Articles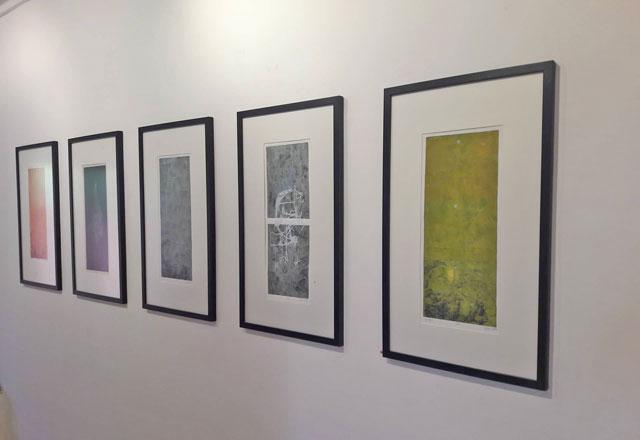 Dec 07,2017
AMMAN — "Art is not accessible for everyone to enjoy it and I wanted to show that it can and should be," said Lina Salah, a 22-year-old arti
Mar 21,2022
AMMAN — Drawing inspiration from his observations of human interactions during the pandemic-imposed lockdowns, Jordanian artist Zaid Shawwa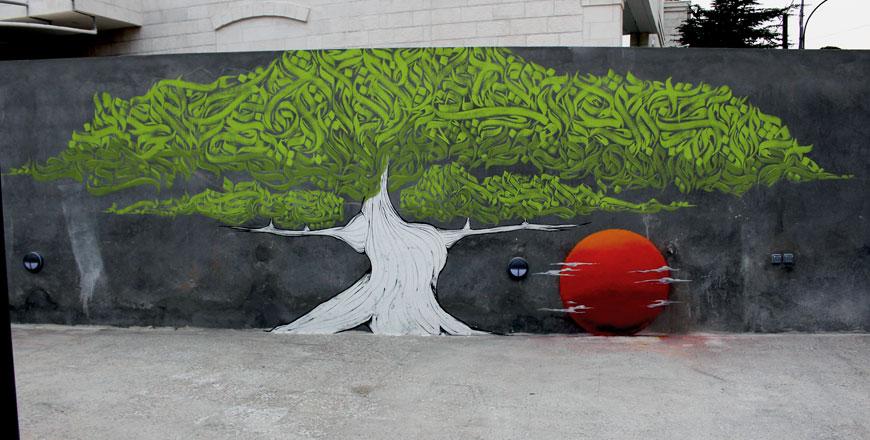 Aug 21,2016
AMMAN — On a mission to introduce Amman residents to art in all its forms, Wesam Shadid has been among the pioneers of graffiti in the capit