You are here
ILO study highlights potential of online work in combating unemployment
By Mays Ibrahim Mustafa - Apr 13,2023 - Last updated at Apr 13,2023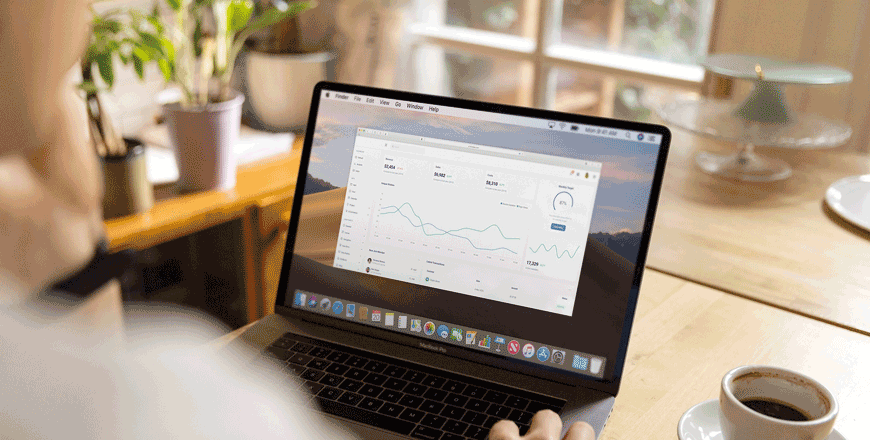 Representative image (Photo courtesy of pixabay)
AMMAN — Digital labour platforms (DLPs) can help alleviate unemployment among vulnerable groups in Jordan by providing them with access to short-term, remote work opportunities, according to a recent study published by the International Labour Organisation (ILO).
The study tilted "Platform work in Jordan: Challenges and opportunities" examines the differences in working conditions between platform-based and traditional work in the fields of translation and writing as well as creative and multimedia activities.
It cited data by the Oxford's Labour Observatory's Online Labour Index (OLI), which shows that there were roughly 11,000 online workers in Jordan over the period between 2017 and 2022, which account for roughly 0.08 per cent of all global online labour and 2.2 per cent of the total online labour in the Middle East and North Africa (MENA).
However, it noted that "the recent growth of DLPs in the Middle East and North Africa (MENA) region means that the data provided through the OLI most likely underestimates the actual number of online workers in Jordan".
Its findings are based on two quantitative surveys that were conducted on a total sample of 323 workers who offered services in either of the two aforementioned sectors.
The study stated that platform workers tend to be younger than their counterparts in traditional forms of employment, which are marked by more variability in age. In the surveyed sample, 73.6 per cent of platform workers were younger than 35 years and 65.9 per cent of traditional workers were younger than 35 years.
Moreover, it showed that "platform workers were, on average, more educated than traditional workers. Some 86.7 per cent of platform workers had obtained a bachelor's degree or higher, compared with 68.5 per cent of traditional workers".
However, traditional workers in both sectors earned more than those working on platforms, according to the study.
It stated that 44.6 per cent of surveyed platform workers reported earning up to JD100 per project, followed by 22.9 per cent who reported earning between JD101 and JD200. The total earnings from platform projects in the previous six months for more than half of surveyed workers didn't exceed JD250, which is "significantly" lower than the minimum wage in Jordan of JD260 per month.
These figures indicate that this form of work is vital in providing short-term and supplementary, not stable, income sources for people in vulnerable communities, who face additional barriers to securing decent work, the study said.
It can alleviate poverty, reduce frictional unemployment and ease youth's transition from school to work by offering fresh graduates the opportunity to build their skill-set and improve their employability in addition to generating an income, it added.
According to the study's survey, the majority of platform workers, 77.7 per cent, reported the need to complement pay from other jobs as a reason for using DLPs. Other cited reasons that included control over hours, followed by preference for working from home and the inability to find other jobs.
It pointed out that "the decreased need for mobility or work at fixed hours helps workers overcome significant challenges related to commuting, as well as care and household responsibilities".
For example, despite their high levels of education, women in Jordan have very low labour force participation rates. Platform work can help them "retain some connection to it, maintain or grow their skills and generate an income", the study said.
It added that DLPs could also allow refugees in poorly paid informal work "to supplement their income and gain experience in new fields, without quitting their current employment or education, or moving to a new location".
Moreover, the study noted that because DLPs operate within a global market, it can help vulnerable populations, such as informal workers and refugees, who are more vulnerable to domestic instability, supply their labour globally. However, this requires providing them with legal protection and other safeguards such as social security nets, which are necessary in times of global economic downturn, it said.
The study's data indicates that "platform workers (68 per cent) were more likely than traditional workers (50 per cent) to report no challenges in their employment or reductions in income during the COVID-19 lockdowns".
Risks
Despite DLPs' potential to help ease unemployment among vulnerable groups, there remain many questions regarding the compatibility of this form of work with international labour standards, the study said, noting that platform workers in Jordan can be more vulnerable to violations due to the absence of a legal regulatory environment governing DLPs.
It also noted that platform work carries risks related to privacy and cybersecurity as well as legal complexities involved in "cross-border task outsourcing" and foreign income, which can leave workers vulnerable to "exploitation, wage theft and scams".
Accessibility
According to the study, accessing DLPs requires a certain level of ICT proficiency, digital literacy, reliable Internet connection as well as modern equipment and software in addition to the ability to speak English, which is "generally recognised as the lingua franca of the Internet".
"Because many of these barriers are associated with the lower economic status of certain jobseekers, platform work could become inaccessible to those who need it most, ultimately reinforcing the dynamics of inequality and exclusion rife in the traditional labour market," the study noted.
These barriers can be overcome through promoting digital literacy among vulnerable communities and providing them with access to "subsidised loans, community centres and 'hot-desk' setups" to cover the costs related to owning and maintaining any needed IT equipment, the report added.
Newsletter
Get top stories and blog posts emailed to you each day.