You are here
GAM invites investment ideas for revamping Jubeiha Theme Park
By Suzanna Goussous - Mar 22,2016 - Last updated at Mar 22,2016
The Jubeiha Theme Park extends over an area of 51 dunums (Photo courtesy of Jubeiha Theme Park)
AMMAN — The Greater Amman Municipality (GAM) issued a letter of interest on Tuesday inviting investors wishing to develop and rehabilitate the facilities at the Jubeiha Theme Park, one of the largest amusement facilities in the Kingdom.
Located in an outdoor environment over a green landscape with an area of 51 dunums, the park is on one of the "scenic hills in Amman" that more than 5 million people can access easily, according to GAM.
Ibrahim Khreis, executive director at GAM's investment department, said the letter invites investors to present plans to improve the park before the summer season.
"We will evaluate the offers suggested by investors and accordingly, the best investment idea will be chosen," he told The Jordan Times.
Khreis added that the investment offers can be submitted within the next two months. The deadline for submissions is May 23. During summer, the park receives around 250,000 visitors on average, he said, adding that it opens from April to September every year.
In an advertisement published in Al Rai daily on Tuesday, GAM expressed its keenness to enhance facilities at the park.
Khreis noted that the park needs more advanced gear and facilities to ensure the safety of visitors and to keep up with other parks around the world.
GAM said suggestions may include building restaurants, lounges, meeting rooms, wedding venues, kiosks and other facilities that suit the theme park.
The process is a two-year renovation course, according to the municipality, to be performed by "a well-experienced and financially solvent" private group of operators under a 20-year build, operate and transfer contract.
Related Articles
May 09,2017
AMMAN — Jubeiha Amusement Park, one of Amman's oldest entertainment facilities, has closed down permanently due to the deteriorated state of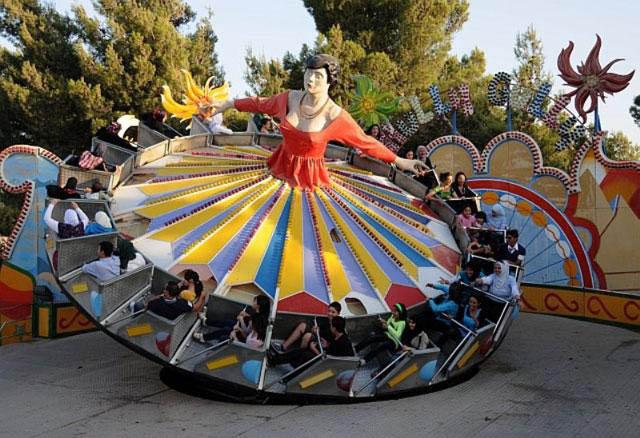 May 09,2017
AMMAN — Jubeiha Amusement Park, one of Amman's oldest entertainment facilities, has closed down permanently due to the deteriorated st
Jun 05,2018
AMMAN — Implementation of a master plan to transform Jubeiha Amusement Park, which authorities shut down permanently last year, into a publi