You are here
Arçelik named one of real leaders top 150 companies of 2021
Feb 02,2021 - Last updated at Feb 03,2021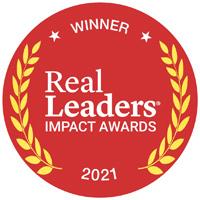 Arçelik, parent company to 12 leading home appliance brands including Beko and Grundig, with a footprint in almost 150 countries worldwide has been ranked 13th on "The Real Leaders Top 150 Impact Companies of 2021".
The Real Leaders 150 Top Impact Companies Award recognises organisations that are making a positive social or environmental impact. The award recognises companies which can make the world a better place.
Adopting sustainability as a business model with its "Respecting the World, Respected Worldwide" vision has enabled Arçelik to be listed among 150 companies. Within the framework of its sustainability approach that complies with the UN Sustainable Development Goals (SDGs), Arçelik focuses on the future, the planet, and the needs of people and its business.
The company believes that steps need to be taken to go beyond the current habits and behaviour models, the way people think now, and everything that is thought to be impossible today.
Arçelik CEO Hakan Bulgurlu said, "We are honoured to receive this award and be recognised for our mission to create a positive impact by designing technologies that improve the future."
Newsletter
Get top stories and blog posts emailed to you each day.