You are here
Arçelik named as one of The Real Leaders Top 150 Impact Companies of 2021
Jan 31,2021 - Last updated at Jan 31,2021
Arçelik, parent company to 12 leading home appliance brands including Beko and Grundig, with a footprint in almost 150 countries worldwide has been ranked 13th on The Real Leaders Top 150 Impact Companies of 2021.
The award recognises organisations that are making a positive social or environmental impact.
The key is to seek those companies which can make the world a better place. Adopting sustainability as a business model with its "Respecting the World, Respected Worldwide" vision enable Arçelik to be listed among 150 companies.
Within the framework of its sustainability approach that complies with the UN Sustainable Development Goals (SDGs), Arçelik focuses on the future, the planet, and the needs of people and its business.
The company believes that steps need to be taken to go beyond the current habits and behaviour models, the way people think now, and everything that is thought to be impossible today. Arçelik CEO Hakan Bulgurlu said, "We are honoured to receive this award and be recognised for our mission to create a positive impact by designing technologies that improve the future."
Related Articles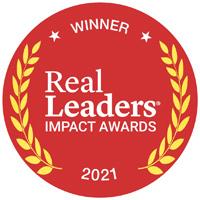 Feb 02,2021
Arçelik, parent company to 12 leading home appliance brands including Beko and Grundig, with a footprint in almost 150 countries worldwide h
Jun 18,2023
The Dada Group for Trade and Investment and Beko's parent company Arçelik on Sunday announced the commemoration of their 20-year partnership
Nov 16,2022
AMMAN — The Jordan Strategy Forum (JSF) and Business Sweden on Tuesday organised a panel titled "Swedish Export Credit Corporation and Inves