You are here
Political process needed before Syria regime is rehabilitated
Aug 07,2018 - Last updated at Aug 07,2018
By most accounts, the Syrian civil war is slowly winding down and its final chapter is already being written. But there will not be a clean-cut conclusion to the bloody conflict that has claimed the lives of almost half-a-million, displaced 12 million and destroyed at least one third of the country since 2011. 
Unlike the Daraa situation, Idlib is a much more complex and dangerous challenge for the regime, Russia and Turkey; the three parties that have a stake in the province's ultimate fate. Unless Moscow and Ankara find a mutually acceptable deal, Idlib may well detonate a series of military altercations that could easily get out of hand.
Another complex issue has to do with the presence of US troops east of the Euphrates, especially in Syrian Kurdish territory. The Syrian Democratic Forces (SDF) and its political wing, the Syrian Democratic Council (SDC), have been engaged in serious negotiations with the Syrian government in Damascus. So far these talks, encouraged by Russia, have been unsuccessful. But Syria's Kurds hope to strike a deal with the regime that would give them autonomy and recognition of their cultural rights, in exchange for a peaceful return to the Syrian state and in helping to eradicate remaining Daesh pockets in the Syrian desert.
The US position on maintaining military presence in northeastern Syria has been vague. But Russia is trying to reach a broad understanding with the US on Syria, one that would put a timetable for US withdrawal, facilitate the repatriation of refugees and engage Washington and its western allies in future reconstruction efforts.
There were reports that US President Donald Trump and Russian President Vladimir Putin had reached an understanding concerning Syria during their summit meeting in Helsinki last month. That understanding may have focused on the Syrian army's deployment in southwest Syria and along the armistice lines of 1974 with Israel, in addition to keeping pro-Iranian militias at a safe distance from Israeli and Jordanian borders.
The common denominator in all these understandings and agreements is that the US and most of its allies have now accepted the fact that President Bashar Assad will remain in power, pending the launch of a political process to be presided over by the Russians. That could take months, and maybe years, to achieve. So far, Washington's response to Moscow's overtures on refugees and future reconstruction has been tepid. While President Trump is more than enthusiastic to work with Putin, members of his administration, especially Defence Secretary James Mattis, are divided on the issue. Last week, Mattis said that there will be no military cooperation with Russia in Syria, for now.
But for Syria's neighbours, especially Jordan and Lebanon, restoring ties with the Syrian government is a controversial, albeit a pressing issue. Amman and Beirut need the help of Damascus in facilitating the voluntary repatriation of hundreds of thousands of Syrians. Russia has already set up repatriation points in both countries to process the return of Syrian refugees and to guarantee their safety. A few thousand Syrians in Jordan and Lebanon have already returned, according to reports.
Furthermore, Jordan has expressed its desire to reopen its borders with Syria for commercial and passenger traffic once the highway to Damascus has been secured. Despite tense relations between the two countries, there are mutual benefits for both in taking small steps towards normalising ties. Russia would want to show that the regime is being recognised by its neighbours, while for Jordan reopening the border would give its waning economy an important push.
Certainly, the Syrian government's role in facilitating the return of refugees and securing its borders with Jordan and Lebanon against terrorist infiltration, and in partnering with its neighbours in future reconstruction deals is of paramount importance. But there are major snags.
The world cannot accept to go back to pre-uprising Syria, while ignoring the fact that war crimes and human rights abuses have been committed. Even now, the fate of tens of thousands of detainees in government prisons remains unknown, and their families and human rights organisations fear the worst. Rebel groups too are suspected of carrying out atrocities and extra-judicial executions of opponents.
A comprehensive political process, one that seeks national reconciliation and wider political participation while underlining transparency and accountability, is urgently needed if the rehabilitation of the regime is to be secured at some future stage. This is where Moscow, as the key stakeholder, must present guarantees and commitments to the international community. But that is not all. There would have to be an independent investigation into the role many parties have played in facilitating the inflow of foreign jihadists and in providing arms to rebel groups.
Russia may well yield in Syria provided that it can reach a bigger deal with the US over other issues that include its 2014 annexation of Crimea and its role in eastern Ukraine. There is no doubt that US-Russian cooperation on Syria will be crucial in facing post-war challenges. The war may soon be over in Syria, but the fallout from seven years of carnage will scar that country and region for many years to come.
Osama Al Sharif is a journalist and political commentator based in Amman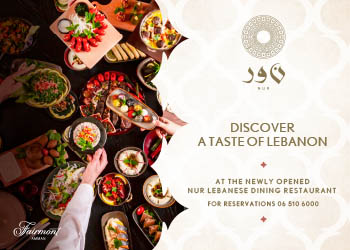 Newsletter
Get top stories and blog posts emailed to you each day.