You are here
Non-state actors in Indonesia's humanitarian diplomacy in Jordan
Mar 17,2019 - Last updated at Mar 17,2019
On the occasion of the coordination meeting of all Indonesian ambassadors and heads of mission held in Jakarta in February 2018, Indonesian President Joko Widodo, among others, underlined that as a middle-income country, it is timely that Indonesia assists other countries which are facing humanitarian devastation. Therefore, the president instructed that humanitarian diplomacy needs to be activated with a view to deal with crisis as a result of conflict and to foster world peace.
One of the countries that is suitable for the conduct of Indonesia's humanitarian diplomacy is Jordan. As a country sharing borders with troubled states, such as Palestine, Iraq and Syria, it is unavoidable that Jordan has become a country hosting the largest number of refugees in the Middle East.
With a population close to 10 million people, 4 million refugees from Palestine, Syria, Iraq, Libya and Yemen reside in Jordan. Out of this number, there are 2.3 million Palestinians who have been living in refugee camps since 1948 and 1967. Meanwhile, about 1.3 million are Syrian refugees who came since the scourge of conflict in Syria began in 2011. Thus, two UN bodies in charge of refugees, namely UNRWA and the UNHCR, have been equipped with a wide institutional and operational network in Jordan. UNRWA has been operating since its inception in 1949 to handle the crisis of the Palestinian refugees, who have been expelled because of the 1948 Arab-Israeli war.
Although many international agencies, financial institutions and donor countries pledged their assistance to help Jordan in handling the refugee problem, it is a fact that not all of the foreign aid committed to Jordan materialised. As part of the Jordan Response Plan (JRP), out of the total funding requirements estimated at $2.517 billion for the year 2018, the JRP received only $419.89 million.
As a consequence, about a quarter of Jordan's budget is allocated to handle the problems of refugees in the country. The efforts to deal with refugees, particularly Palestinians, is getting more difficult following the US decision to cut almost half of its contribution to UNRWA's annual budget last year.
In line with President Widodo's directives, Indonesia, through its representative in Jordan, has taken a number of steps to lessen the burden of the Jordanian government in responding to the needs of a huge number of refugees, particularly those from Palestine and Syria. With an active engagement approach, one of the steps taken is a call on various components in the society, humanitarian agencies and civil society organisations to care for the fate of millions of refugees in Jordan. Aside from that, opening a network of collaboration and partnership with relevant UN humanitarian bodies, such as UNRWA, the UNHCR and the Jordan Hashemite Charity Organisation (JHCO), has also been conducted.
At the end of the day, this campaign and call directed to all levels of society in Indonesia as part of its humanitarian diplomacy made a result. Some circles in the society, such as philanthropists, academic institutions, civil society organisations and artists, have been involved and participated as actors in humanitarian diplomacy in Jordan. There has been a growing interest during the last two years among those circles to channel their donations and assistance to refugees in Jordan.
As an example, Dato' Sri Tahir, an Indonesian philanthropist, was appointed in 2016 as an eminent advocate for the UNHCR to help Syrian refugees in the region. He has paid numerous visits to different Syrian refugee camps in Jordan during the past two years. As chairman of the Tahir Foundation, he donated more than $10 million to Syrian refugees in Jordan and other countries in the region.
A serious and deteriorating situation in Palestine, both in the West Bank and Gaza, caused by Israel's continued occupation and blockade, has also drawn the attention of many generous organisations and individuals in Indonesia to ease the suffering of their Palestinian brothers and sisters. The contribution is actually a form of Indonesia's unwavering support to the struggle of Palestinians toward their independence and fight against the Israeli illegal occupation.
On the occasion of the "Solidarity Week for Palestine", held in Jakarta last October, the Zakat National Agency of Indonesia has signed a memorandum of understanding with UNRWA and the JHCO to channel collected zakat funds to Palestinian and Syrian refugees in Jordan. The utilisation of this zakat fund is the first model initiated by Indonesia, and, hopefully, it will inspire donors from other Islamic countries to do the same and use zakat and awqaf (endowment) funds to help refugees.
The Indonesian Ulema Council (MUI), during its visit to Amman last year, has also donated funds for women and children empowerment project in Jerusalem. At the moment, the MUI is undertaking a public fundraising campaign to build a rehabilitation hospital in Hebron. If built, this will be the second hospital made possible by the contribution and donation from public funds in Indonesia, like the one established in Gaza in 2010. 
Indonesian religious singers and artists, like Opick Tombo Ati and Dick Doang, also helped refugees in the land of the prophets. On their recent visit to Jordan in January 2019, they handed over cash donations to UNRWA-Jordan, and visited Gaza refugee camp in Jerash. This donation, collected from their musical concerts, was an initial funding allocated for a series of collaboration project with UNRWA with the intention of bringing more Indonesian celebrities into this project.
Indonesian humanitarian volunteer, Abdullah Onim who has lived in Gaza since 2008, has also played a role as an actor of humanitarian diplomacy in Gaza. Through his organisation, the Nusantara Palestina Centre, Onim, who married a Palestinian woman in Gaza, has become an agent for channelling humanitarian aid from Indonesia to the Gazan people. Through his helping hand, donations worth millions of dollars from different circles in Indonesia have been disbursed to lessen the suffering of 2 million Palestinians in Gaza, which has been under an Israeli siege since 2008.
Other civil society organisations, academic institutions and humanitarian agencies, such as the Indonesian Boy Scouts, Brawidjaja University, Hasanuddin University, Rapid Response Action, Daarut Tauhid and House of Zakat, have become humanitarian actors in many refugee camps. Their roles are of paramount importance in bringing Indonesia's assistance to millions of refugees who are terribly suffering in various camps, particularly in Jordan and Palestine.
Figures indicate that during the period of 2017-2019, a total of $4.5 million in donations and funds have been collected from different circles of society in Indonesia and dedicated to the Palestinian refugees. This humanitarian aid has been directly distributed to a number of refugee camps in Jordan or channelled to them via UNRWA and the JHCO.
The aforementioned experience is actually a form of partisanship and involvement of various components of society, academic institutions and civil society organisations in Indonesia in distributing and channelling humanitarian aid. In light of a limited government budget, as a result of the recent multiple natural disasters in Indonesia that also necessitate help, the role of non-state actors has become a strategic partner in collecting and channelling humanitarian assistance.
Moreover, it is also recognition of the significant role of non-state actors as government partners in conducting humanitarian diplomacy dedicated to millions of refugees, particularly in Jordan and Palestine. The activism of this kind of humanitarian diplomacy will, hopefully, be able to support Indonesia's non-permanent membership in the UN Security Council for 2019-2020.
Andy Rachmianto is the ambassador of the Republic of Indonesia to Jordan and the State of Palestine. He contributed this article to The Jordan Times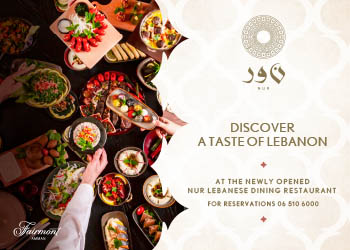 Newsletter
Get top stories and blog posts emailed to you each day.