You are here
WikiLeaks publishes CIA chief's e-mails
By AFP - Oct 22,2015 - Last updated at Oct 22,2015
WASHINGTON — The CIA accused WikiLeaks of "malicious intent" after the anti-secrecy campaign group published an initial tranche of documents Wednesday it said were from the personal e-mail account of Director John Brennan.
The Central Intelligence Agency said that so far there was no indication that any classified information was released, but the leak is nevertheless hugely embarrassing for America's spy chief and WikiLeaks said more files would be published "in the coming days".
The US government has been dogged in recent years by high-profile leaks, including a trove of diplomatic cables published by WikiLeaks.
The six files did not include any top-secret documents. WikiLeaks however said that Brennan had "used the account occasionally for several intelligence-related projects".
Perhaps the most revealing document is a draft version of Brennan's background check questionnaire from a security clearance application he apparently made in 2008.
It lists several of his friends and associates, as well as a detailed work history and a slew of other personal and family details.
One of the names listed — along with a phone number — is George Tenet, who directed the CIA from 1996 to 2004. A woman who answered the phone at the number given said Tenet was not speaking to the press.
The release also includes a 2008 letter from Christopher "Kit" Bond, then vice chairman of the US Senate Select Committee on Intelligence, calling for a ban of certain "harsh interrogation techniques".
Additionally, a fax from 2008 details a legal spat between the CIA and a firm called "The Analysis Corporation".
There is also a 2007 draft memo Brennan wrote about Iran, and another draft paper dated July that year in which he outlines challenges facing the US intelligence community.
The CIA angrily hit out at WikiLeaks.
"The hacking of the Brennan family account is a crime and the Brennan family is the victim," it said in a statement.
"The private electronic holdings of the Brennan family were plundered with malicious intent and are now being distributed across the web.
"This attack is something that could happen to anyone and should be condemned, not promoted."
It comes days after it was reported that a teenaged hacker had broken into Brennan's AOL account and had taken e-mails and personal data.
For many computer users, AOL is synonymous with the days of the early Internet, when the company offered dial-up web access, and the apparently low-tech method the hacker employed to access the account is sure to spark ridicule in Washington.
The hacker has claimed he accessed the account by using a process called "social engineering" in which he tricked Verizon workers into divulging Brennan's personal information, then convinced AOL to reset his password.
Earlier this week, The New York Post reported that a hacker, who described himself as an American high-school student, had called reporters to describe his exploits.
Using his purported Twitter account — @phphax — the hacker taunted authorities with redacted images of what appeared to be government information.
The Twitter account claims the hacker is 13 years old, and expresses support for the Palestinian cause.
Hackers recently breached US government databases and stole the personal information from background checks of 21.5 million people.
Senior officials have been criticised for not properly protecting sensitive and classified documents.
Former CIA chief David Petraeus was forced to plead guilty to improperly handling documents after it emerged that he loaned his mistress his Afghan war diaries.
And presidential candidate Hillary Clinton is under fire after she admitted that she only used a private e-mail server during her time as secretary of state.
Related Articles
Dec 11,2016
WASHINGTON — President-elect Donald Trump dismissed a brewing storm over Russian cyber meddling in the US election, rejecting as "ridiculous
Jul 27,2016
WASHINGTON — President Barack Obama's decision to identify Russia as almost certainly the culprit in hacking the Democratic National Committ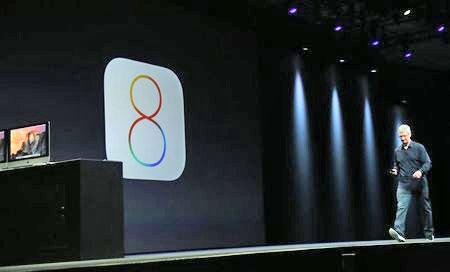 Nov 10,2014
Cybersecurity researchers have warned that a bug in Apple Inc.'s iOS operating system makes most iPhones and iPads vulnerable to cyberattacks by hackers seeking access to sensitive data and control of their devices.