You are here
Thousands take part in Brussels rally against militant violence
By AFP - Apr 17,2016 - Last updated at Apr 17,2016
Balloons in the Belgian colours float above a flower memorial during a march against hate in Brussels on Sunday (AP photo)
BRUSSELS — Around 7,000 people in Brussels marched against militant violence on Sunday, nearly a month after suicide blasts on Europe's institutional capital left 32 dead and several hundred injured, police said.
A group of around 6,000 people left the Gare du Nord Railway Station and were to team up in central Brussels with around 1,000 marchers who started off from Molenbeek, the rundown Brussels district that has gained an unwelcome reputation as a militant haven.
The rally — "A march against terror and hatred" — was organised by civil groups, who had hoped for a turnout of 15,000.
"When our fellow citizens, defenceless civilians, are cut down in a cowardly attack, all citizens should stand up to express their disgust and solidarity," said Hassan Bousetta, a local councillor in the city of Liege, who helped organise the march, told AFP.
"It is a moment of reflexion, a message of compassion for the victims and a moment when citizens come together."
Bearing a banner marked, in French and Flemish, "#alltogether against hatred and terror," the main group of marchers was led by families of the victims, followed by representatives from the various religious communities.
A dozen members of an association for inter-religious dialogue carried a banner marked "Together in peace", adorned with drawings of doves. A Muslim group carried a placard reading, "Love is my religion and my faith".
A fire truck, its beacons flashing, symbolised the role of emergency services after the attack, fire service spokesman Pierre Meyes said.
In the group that left Molenbeek, a group of children chanted, "Daesh, off you go, Brussels isn't for you!"
Thirty-two people were killed in the three March 22 bomb attacks, which targeted Zaventem airport and a subway train near the European Union institutions in central Brussels.
The violence tore at Belgium's social fabric, already weakened along linguistic lines between francophones and Dutch-speaking Flemings, and stirred anguished debate about the emergence of militants among the country's Muslim underclass.
On Saturday, Interior Minister Jan Jambon — who has been criticised for his handling of security — said a "significant section of the Muslim population danced" when the attacks took place.
Jambon also accused Muslim residents of Molenbeek of attacking police during an operation last month to arrest a suspect in connection with the deadly attacks in Paris last November.
"They threw stones and bottles at police and press during the arrest of Salah Abdeslam. This is the real problem. Terrorists we can pick up, remove from society. But they are just a boil. Underneath is a cancer that is much more difficult to treat. We can do it, but it won't be overnight," he said.
The march, an initiative gathering more than 100 associations, was initially to have taken place on March 27, but was scrapped at the authorities' behest for security reasons.
Related Articles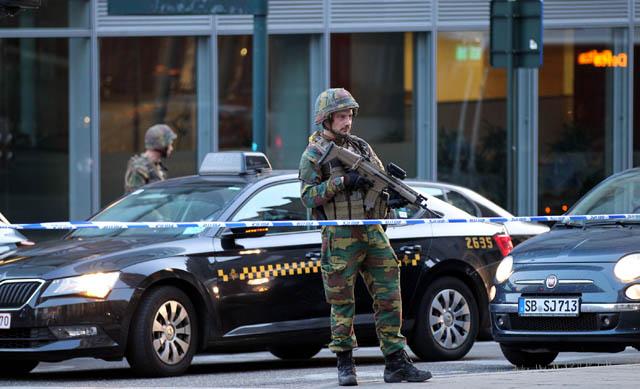 Jun 22,2017
BRUSSELS — Belgium said on Wednesday a Moroccan man carried out a foiled terrorist attack with a nail bomb at a busy Brussels train station,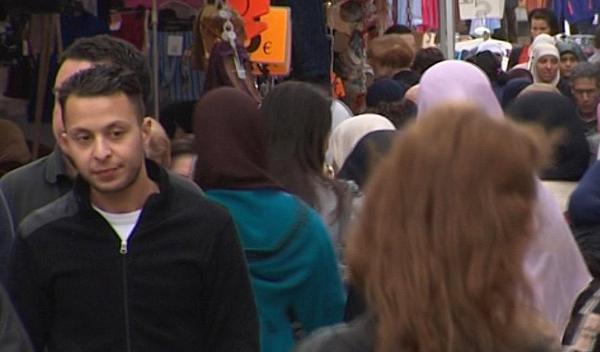 Apr 27,2016
PARIS — Salah Abdeslam, believed to be the sole survivor among a group of militants who killed 130 people in Paris in November, was extradit
Aug 06,2016
BRUSSELS — A machete-wielding man shouting "Allahu akbar" (God is the greatest) wounded two policewomen in southern Belgium on Saturday befo
Newsletter
Get top stories and blog posts emailed to you each day.