You are here
Stateless child born every 10 minutes — UN
By AFP - Nov 02,2015 - Last updated at Nov 02,2015
GENEVA — Being born with no nationality can cause children irreparable harm, the United Nations said Tuesday, estimating that a stateless child is born every 10 minutes, notably as a consequence of armed conflict.
"In the short time that children get to be children, statelessness can set in stone grave problems that will haunt them throughout their childhoods and sentence them to a life of discrimination, frustration and despair," UN refugee agency chief Antonio Guterres said in a new report.
The UNHCR report highlights consequences such as children being deprived of medical care, education and future access to employment.
"In countries hosting the 20 largest stateless populations, at least 70,000 stateless children are born each year" — or one about every 10 minutes, said the UNHCR, which is aiming to eliminate statelessness by 2024.
The report, to be launched by Guterres at the UN headquarters in New York on Wednesday, notes that in 30 countries national documentation is required to access basic medical treatment, while in 20 countries stateless children cannot even be vaccinated.
The problem is particularly severe among migrants and refugees affected by conflict, the report said.
In Syria, children can acquire nationality only through their fathers, but the four-year civil war has forced more than four million people to flee the country and left 25 per cent of refugee families fatherless.
Women who fled Syria while pregnant told UN interviewers that their hopes of one day returning home with their families could be crushed without a birth certificate to prove that their children are Syrian.
The UN agency proposed several measures to eliminate the scourge of statelessness, including the reform of discriminatory laws that prevent mothers from passing on nationality to their children.
Children should also automatically become nationals of the country where they are born, UNHCR further said.
The report identified discrimination as the main cause of statelessness, pointing to 20 countries where nationality can be denied on the basis of ethnicity, race or religion.
In some countries, laws prohibiting such discrimination are ignored in practice, such as the Dominican Republic where people of Haitian descent have often been denied Dominican citizenship, UNHCR said.
Globally, "several million children are watching their childhoods slip away without the sense of belonging and protection that comes with a nationality," the report said.
Related Articles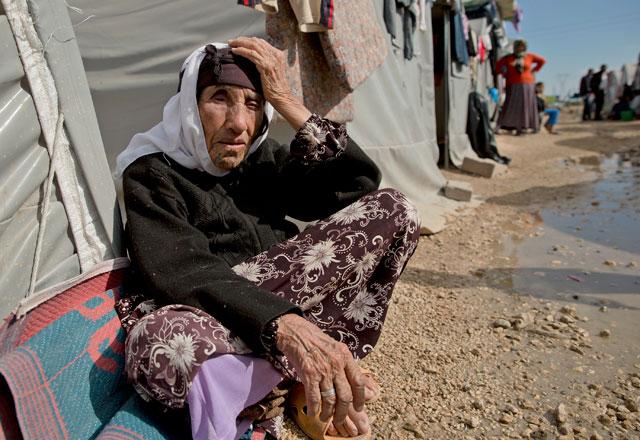 Nov 04,2014
The tragic plight of 10 million stateless people is a "cancer" that must be excised, a top UN official said on Tuesday after launching an ambitious campaign to end the crisis in a decade.
Feb 18,2019
LONDON — A cardiac specialist, who was locked up in Bulgaria for six weeks because he has no nationality, has called on the government to st
Sep 23,2020
AMMAN — Rana Dajani, a Jordanian scientist and founder of local organisation "We Love Reading" has been named as this year's UNHCR Nansen Aw