You are here
Secret CIA trip to North Korea raises odds for Trump-Kim summit
By AFP - Apr 18,2018 - Last updated at Apr 18,2018
This combination of photos created on Wednesday shows a photo released by North Korea's official Korean Central News Agency on April 10 of North Korean leader Kim Jong-un attending the Political Bureau of the Central Committee of the Workers' Party of Korea in Pyongyang and US Secretary of State nominee Mike Pompeo during his confirmation hearing before a Senate Foreign Relations Committee on April 12 in Washington, DC (AFP photo)
WEST PALM BEACH, United States — Donald Trump confirmed on Wednesday that his CIA chief took part in secret talks in North Korea, the most significant sign that an improbable summit between the US president and Kim Jong-un will go ahead.
News of the encounter between Kim and Mike Pompeo — Trump's pick to be America's next secretary of state — was the latest in a series of revelations from the US leader that have fuelled hopes of a major diplomatic breakthrough with Pyongyang.
"Mike Pompeo met with Kim Jong Un in North Korea last week. Meeting went very smoothly and a good relationship was formed," Trump tweeted, capping the latest twist in a detente in the decades old nuclear standoff.
"Details of Summit are being worked out now," added the president, who is hosting Japan's Prime Minister Shinzo Abe for two days of talks at his golf resort in Florida.
Neither Trump nor the White House offered details of what was discussed and it remains unclear if there is enough potential for an agreement to have the Trump-Kim summit, slated for early June, go ahead.
Officials and outside experts say it is still not clear that Kim, who depends on the military to remain in power, is willing to give up nuclear weapons.
North Korean talk of "denuclearisation" — which Trump has embraced uncritically — has in the past been code for removing America's military presence on the Korean peninsula, something long unthinkable in Washington.
"Denuclearisation will be a great thing for World, but also for North Korea!" Trump added in the tweet.
Nonetheless, the flurry of diplomatic activity has raised hopes for a pair of upcoming and potentially historic summits.
Kim is expected to meet South Korea's President Moon Jae-In at a landmark meeting next Friday where discussion of a peace declaration is now on the cards.
Seoul's push to formally declare an end to inter-Korean hostilities, which at the moment are subject only to an armistice, would have been unthinkable just months ago.
Trump earlier said that the summit could, with his "blessing", explore a peace treaty to formally end the conflict.
"We are looking at the possibility of replacing the armistice regime on the Korean peninsula with a peace regime," a senior official at South Korea's presidential Blue House said on Wednesday.
"But this is not something we can do by ourselves. It needs close discussions with relevant parties, including North Korea."
Still enemies
The 1950-53 Korean War ended in an armistice rather than a peace treaty, leaving the two sides technically at war. The Demilitarised Zone between them bristles with minefields and fortifications.
But reaching any final treaty would be fraught with complications.
"The peace treaty is a very difficult problem," said Koo Kab-woo, a professor at the University of North Korean Studies.
While the US-led United Nations command, China and North Korea are signatories to the decades-old armistice, South Korea is not.
Both Pyongyang and Seoul claim sovereignty over the whole Korean peninsula, but a treaty could imply mutual recognition of each other.
Next week's meeting will be just the third summit between the North and South since the armistice was signed 65 years ago.
Key moments including Kim and Moon's first handshake will be televised live, both sides agreed at working-level talks on Wednesday, Seoul said.
US summit by June
Trump himself plans to hold a summit meeting with Kim within the next two months.
The pair have not spoken directly, the White House said, but the president revealed on Tuesday there had been contact at "very high levels" to prepare for the historic meeting — an apparent reference to Pompeo's visit.
Trump also said that "five locations" were being considered for the summit.
"That will be taking place probably in early June or before that assuming things go well. It's possible things won't go well and we won't have the meetings and we'll just continue to go on this very strong path we have taken."
US officials say that no decision has yet been made on a meeting venue, but China, North Korea, South Korea, and Panmunjom in the Demilitarised Zone between the two Koreas are seen as possible locations.
Beijing is North Korea's sole major ally, an alliance dating back to the Korean War, but relations deteriorated after China supported UN sanctions to punish Pyongyang over its nuclear weapons program.
The sudden talk of rapprochement on the Korean Peninsula has also sparked a flurry of diplomatic activity with Pyongyang's giant northern neighbour.
Last month, Kim made a surprise visit to Beijing to meet President Xi Jinping in what was believed to be his first trip outside his nation's borders since he succeeded his father in 2011.
Senior Chinese officials have since travelled to Pyongyang amid mounting speculation Xi might make a reciprocal visit.
On Wednesday, reporters asked China's foreign ministry spokeswoman Hua Chunying about the reports of Pompeo's visit to Pyongyang.
"We welcome the direct contact and dialogue between the DPRK and the US," Hua said, using the official acronym for North Korea. "But as the saying goes, a good start is half the battle."
Related Articles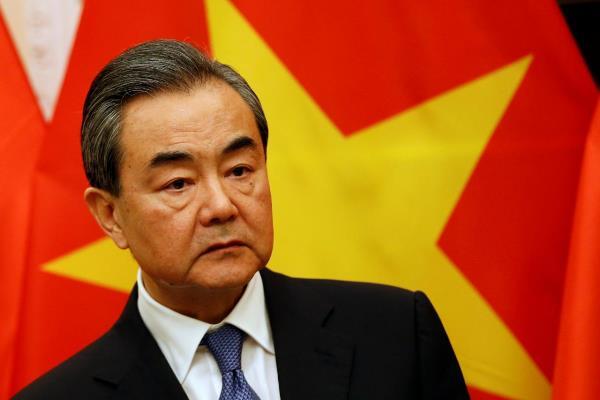 Apr 03,2018
BEIJING - China appreciates North Korea's "important efforts" to ease tension on the Korean peninsula, senior Chinese diplomat Wang Yi told
Jun 04,2018
SEOUL, South Korea — Syrian President Bashar Al Assad said he plans to visit North Korean leader Kim Jong-un, North Korean state media repor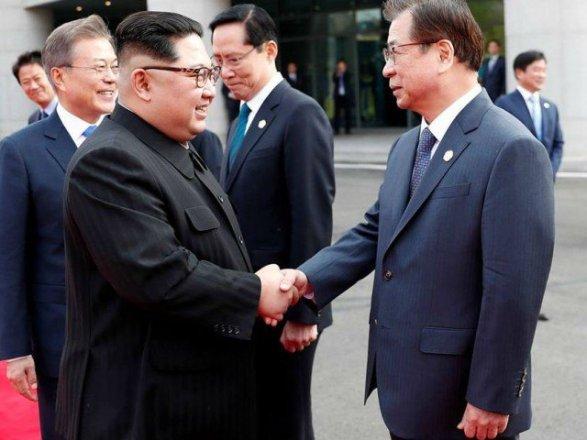 Apr 29,2018
Seoul - North Korea promised to close its atomic test site next month and invite US weapons experts to the country, Seoul said Sunday, as Do
Newsletter
Get top stories and blog posts emailed to you each day.