You are here
Russia's Putin probably approved London murder of ex-KGB agent Litvinenko — UK inquiry
By Reuters - Jan 22,2016 - Last updated at Jan 22,2016
LONDON — President Vladimir Putin probably approved a 2006 Russian intelligence operation to murder ex-KGB agent Alexander Litvinenko with radioactive polonium-210 in London, a British inquiry concluded on Thursday, prompting a row with Moscow.
Russia, which had declined to cooperate in the inquiry, cautioned pointedly that it could "poison" relations. Britain accused the Kremlin of uncivilised behaviour but did not immediately signal it would take any stronger action.
Litvinenko, 43, an outspoken critic of Putin who fled Russia for Britain six years to the day before he was poisoned, died after drinking green tea laced with the rare and very potent radioactive isotope at London's Millennium Hotel.
An inquiry led by senior British judge Robert Owen found that former KGB bodyguard Andrei Lugovoy and another Russian, Dmitry Kovtun, carried out the killing as part of an operation probably directed by Russia's Federal Security Service (FSB), the main heir to the Soviet-era KGB.
"The FSB operation to kill Mr Litvinenko was probably approved by Mr Patrushev, then head of the FSB, and also by President Putin," Owen said.
"I have concluded that there is a strong probability that when Mr Lugovoy poisoned Mr Litvinenko, he did so under the direction of the FSB. I have further concluded that Mr Kovtun was also acting under FSB direction," he said.
The death of Litvinenko marked a post-Cold War low point in Anglo-Russian relations, and ties have never recovered, marred further by Russia's annexation of Crimea and its support for Syrian President Bashar Assad.
"The conclusion that the Russian state was probably involved in the murder of Mr Litvinenko is deeply disturbing," interior minister Theresa May told parliament.
"This was a blatant and unacceptable breach of the most fundamental tenets of international law and of civilised behaviour."
The opposition Labour Party spoke of an "unparalleled act of state-sponsored terrorism".
Polonium tea
The image of Litvinenko lying on his bed at London's University College Hospital, cadaverous and having lost his hair, was emblazoned across British and other Western newspapers and later shown to the inquiry. He took over three weeks to die.
From his deathbed, Litvinenko told detectives he believed Putin — a former KGB spy who went on to head the FSB before winning the presidency — had directly ordered his killing.
The Kremlin has always denied any involvement but the claim that Putin directly ordered a killing of an opponent with a radioactive isotope in a major Western capital provoked immediate censure from Moscow.
Russia's Foreign Ministry said what it called Britain's biased and opaque handling of the case had clouded relations.
Kremlin spokesman Dmitry Peskov said such inquiries risked poisoning relations and pointed out that the inquiry relied on unpublicised information from the intelligence services.
The judge said he was sure Lugovoy and Kovtun had placed the polonium-210 in a teapot at the Millennium Hotel's Pine Bar on November 1, 2006 when they met Litvinenko for little more than 30 minutes. Litvinenko said he had only drunk three or four mouthfuls of the cold green tea made with lemon and honey.
High polonium contamination was found in the teapot and the hotel bar, and traces of the highly radioactive substance were left across London including offices, hotels, planes and Arsenal soccer club's Emirates Stadium.
Owen also concluded the two men had unsuccessfully tried to kill Litvinenko two weeks earlier at a meeting at a London security firm, and said it was "entirely possible" Lugovoy was planning to target him back in 2004.
The British government summoned Russia's ambassador Alexander Yakovenko, demanding the Kremlin provide answers and extradite the two main suspects.
Russian intelligence
Both Lugovoy and Kovtun, who declined to participate in the six-month British inquiry, have previously denied involvement and Russia has refused to extradite them. Lugovoy, now a Russian lawmaker, was quoted by the Interfax news agency as saying the accusation was absurd.
Owen cited several reasons why the Russian state would have wanted to kill Litvinenko, who was granted British citizenship a month before his death on November 23, 2006.
The ex-spy was regarded as having betrayed the FSB by accusing it of carrying out 1999 apartment block bombings that killed more than 200 people in Russia and which the Kremlin, launching an offensive to restore control over the southern region of Chechnya, blamed on Chechens.
The FSB also had information Litvinenko had started working for Britain's foreign intelligence agency, MI6.
Litvinenko was close to leading Russian dissidents and opponents of Putin and his administration, whom he had accused of collusion with organised crime, and had made highly personal allegations about the Kremlin chief.
"There was undoubtedly a personal dimension to the antagonism between Mr Litvinenko on the one hand and President Putin on the other," Owen's report said.
Some of the inquiry was held in secret and evidence from the British government and spy agencies has not been publicly disclosed.
Litvinenko's widow, Marina, whose persistence led to the inquiry being held, called for Russian spies to be kicked out of Britain and for sanctions against Russia.
"I'm... calling for the imposition of targeted economic sanctions and travel bans against named individuals, including Mr Patrushev and Mr Putin," she told reporters outside London's Royal Courts of Justice. Patrushev serves as secretary of Russia's Security Council.
Related Articles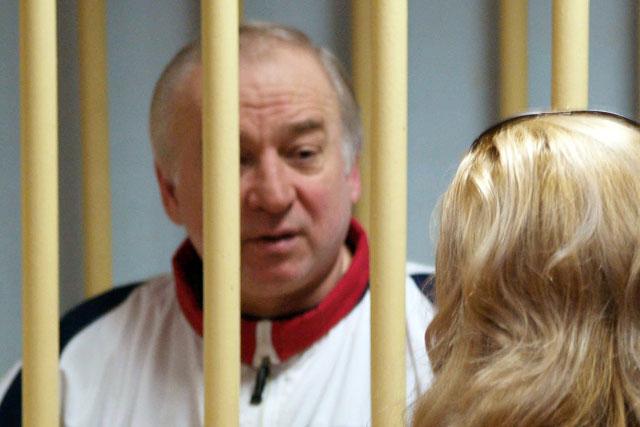 Mar 06,2018
SALISBURY, United Kingdom — Britain warned on Tuesday it would respond "robustly" if it emerged that a government was behind the suspected p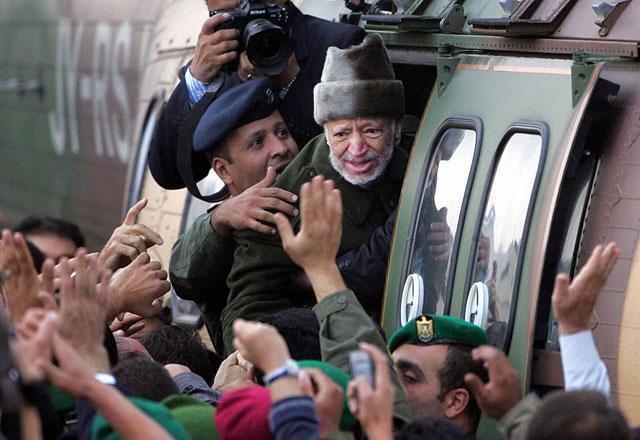 May 06,2015
French judges re-examining the evidence surrounding the 2004 death of Palestinian leader Yasser Arafat have concluded their investigations, the prosecutors office in the Paris suburb of Nanterre said Tuesday.
Mar 17,2018
MOSCOW — Russia expelled 23 British diplomats on Saturday in a carefully calibrated retaliatory move against London, which has accused the K
Newsletter
Get top stories and blog posts emailed to you each day.