You are here
Pakistan launches military operation in tribal areas targeting Daesh
By Reuters - Jul 16,2017 - Last updated at Jul 16,2017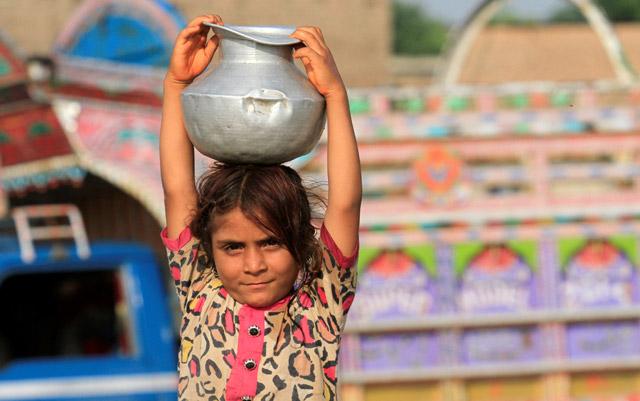 A girl stops to pose for a picture as she carries water home in Peshawar, Pakistan, on Saturday (Reuters photo)
ISLAMABAD — Pakistan's military has launched a major operation in its volatile tribal areas to stop the Daesh terror group making inroads into areas bordering Afghanistan, the military's spokesman said on Sunday.
Pakistan has long denied Daesh having a foothold inside the nuclear-armed nation despite a series of attacks claimed by the group over the past two years, including a bombing in the northern town of Parachinar last month that killed 75.
Military spokesman Lieutenant General Asif Ghafoor said Daesh was growing in strength inside Afghanistan, prompting Pakistan to launch an operation in Federally Administered Tribal Areas (FATA).
"This operation was necessary because Daesh is getting established there and we have to stop the influence of Daesh spreading into Pakistani territory through the Rajgal valley," Ghafoor said, referring to a valley surrounded by mountains reaching up to 14,000 feet.
He said that the "Khyber 4" operation, which would include the Pakistan air force, would focus on the border areas inside the Khyber Agency area, which is part of FATA.
Ghafoor said across the Khyber border there are safe havens for multiple "terrorist" organisations that are linked to recent attacks in Pakistan, including the Parachinar assault.
Northwestern Pakistan's ethnic Pashtun lands are awash with weapons and the area remains the most volatile region in the country despite the military's success in driving out many Al Qaeda and Pakistani Taliban militants.
Fighting had subsided in FATA in recent years and many internally displaced people have been sent back to villages reduced to rubble due to military operations against the Islamists over the past 15 years.
"Once this operation is completed, we will first secure the international border on our side and eliminate the hideouts of various terrorist groups," Ghafoor added.
Daesh has had more success in neighbouring Afghanistan, where it controls small chunks of land, but has also faced tough resistance from the US-backed government in Kabul and local Afghan Taliban militants.
Pakistan is seeking support from Afghanistan to control the border but Ghafoor made it clear that it will not allow "foreign boots on the ground" in its territory.
Pakistan's military began building a fence along the 2,611 kilometre border with Afghanistan in May as part of its security programme.
Related Articles
Jan 21,2017
PESHAWAR/DERA ISMAIL KHAN, Pakistan — An explosion in a busy vegetable market killed at least 21 people on Saturday in Pakistan's remote nor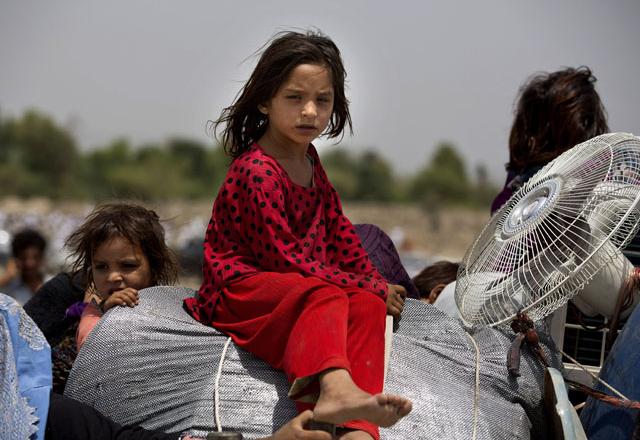 Jun 19,2014
Around 30,000 people fled a major military offensive against the Taliban in a Pakistani tribal area Wednesday, after authorities eased a curfew in a sign the campaign is likely to intensify.
Jun 02,2016
SHAKAI, Pakistan — House after house flicks by hundreds of feet beneath a military helicopter, many distinguished by one arresting feature:
Newsletter
Get top stories and blog posts emailed to you each day.