You are here
Greek ambassador to Brazil murdered by wife's cop lover — police
By AFP - Dec 31,2016 - Last updated at Dec 31,2016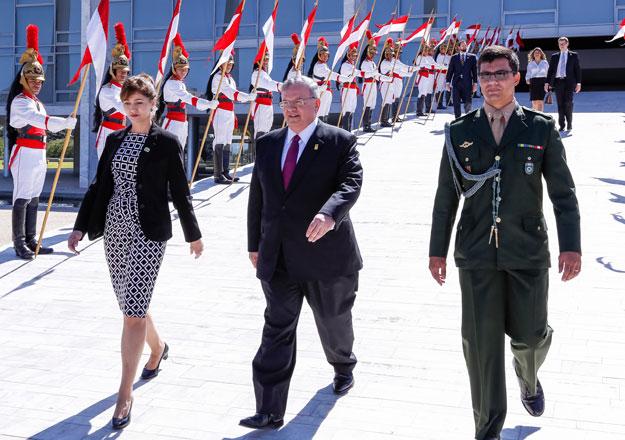 This May 25, 2016 photo released by Brazil's presidential press office shows Greece's ambassador to Brazil Kyriakos Amiridis (centre) after a government ceremony in Brasilia (AP photo)
RIO DE JANEIRO — Greece's ambassador to Brazil was murdered in a plot hatched by his Brazilian wife and her police officer lover, who confessed to the crime, officials said Friday.
The envoy, Kyriakos Amiridis, 59, was killed on Monday by the officer, Sergio Gomez Moreira, Rio homicide division chief Evaristo Pontes told a news conference.
Amiridis' charred body was found Thursday in Rio in his burnt out rental car, a day after his wife, Francoise de Souza Oliveira, declared him missing.
Oliveira, 40, and Moreira, 29, both admitted to having an affair, police said.
The pair are in custody, along with Moreira's 24-year-old cousin, Eduardo Moreira de Melo, who allegedly also took part.
According to the homicide division chief, Oliveira denied participating in the murder itself, but confessed she knew of the crime.
Family vacation
Amiridis, who was named ambassador this year, had been on a family vacation with his wife in the north of Rio de Janeiro since December 21. They had been due to fly back to the capital Brasilia on January 9.
His wife had originally told police that he had left the Rio apartment they were staying in, taken the car and not returned.
But her version had contradictions, and after Amiridis' body was found in the burnt out car under a bridge, police took Oliveira in for more questioning, and also detained Moreira.
Traces of blood were reportedly found on a sofa in the apartment Amiridis and Oliveira had been using, leading investigators to believe he had been killed there, then his body was placed in the rental car and driven to the spot it was found at.
Pontes said that Moreira's cousin had been offered the equivalent of $25,000 to help with murdering the ambassador.
Moreira acknowledged that he and Amiridis had had a physical fight, and that he had strangled the ambassador in self-defence.
Young daughter
Amiridis had previously served as Greece's consul general in Rio from 2001 to 2004, where he met Oliveira.
The couple have a 10-year-old daughter.
A Greek police team was headed for Brazil to take part in the investigation, while Greece's ambassador in Argentina was travelling to Brasilia, Athens said.
In a letter to the Greek government, Brazilian President Michel Temer sent his condolences and conveyed his government's commitment to conducting a "rigorous" investigation.
"The Brazilian people do not accept this type of behaviour and we apologise to the entire Greek population," said the director of Rio's homicide division, Rivaldo Barbosa.
He called the murder "isolated" and a "crime of passion" that he said has nothing to do with Rio's elevated levels of violence.
Rio de Janeiro, though picturesque, has a reputation as a dangerous place. The 2016 Olympics host city has seen crime rates soar in recent months, fuelled by drug gang violence.
Hit hard by Brazil's worst recession in more than a century, Rio de Janeiro state is facing bankruptcy and struggling to deal with violent crime, which has long dogged the area.
Related Articles
Jul 15,2015
As the Greek government proceeds with the draconian measures demanded by the international creditors, seeking the sustainability of the debt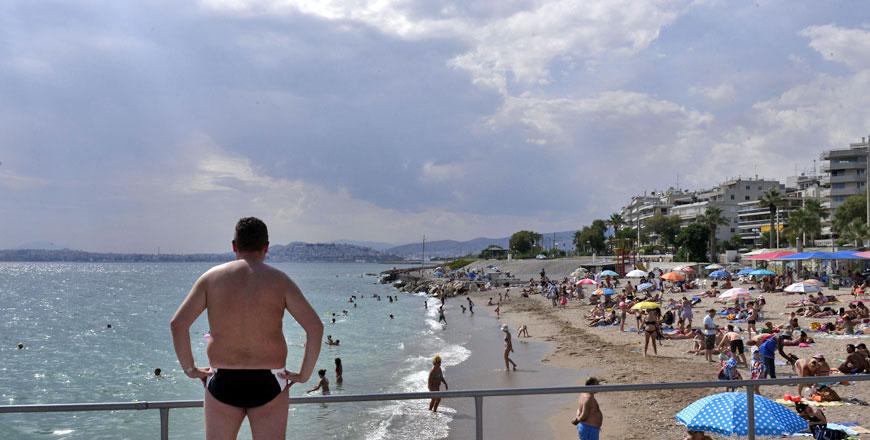 Jun 28,2015
ATHENS — Greeks took to beaches, cafes and churches on Sunday, just like they do every week, but the mood was downbeat as the country teeter
Jun 30,2014
Costa Rica proved on Sunday they were not just an exciting attacking team but could also defend when they knocked Greece out of the World Cup 5-3 on penalties after playing with 10 men for more than an hour.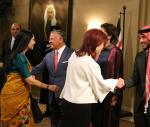 Newsletter
Get top stories and blog posts emailed to you each day.