You are here
French left feuds as far-right bashes frontrunner Fillon
Fillon takes hard line on questions of identity and Islam
By AFP - Nov 28,2016 - Last updated at Nov 28,2016
France's President Francois Hollande waits his Namibian counterpart Hage Geingob, prior to a meeting at the Elysee Palace, in Paris, on Monday (AP photo)
PARIS — With the French right settled on its candidate in next year's presidential election, the left was openly feuding on Monday over whether President Francois Hollande or his prime minister should be its standard-bearer.
Manuel Valls, whose loyalty to Hollande was once a badge of honour, was to lunch with his boss on Monday with rumours swirling that he may use the occasion to tender his resignation and seek the presidency.
The meeting comes the day after Francois Fillon, 62, won a solid victory in Sunday's rightwing primary on an economically liberal platform, while Hollande has yet to announce whether he will stand for re-election.
Far-right leader Marine Le Pen was already on the attack on Sunday, saying: "No candidate has ever gone so far in bowing to the ultra-liberal demands of the European Union."
The vice president of her anti-immigrant, anti-EU National Front followed up on Monday by branding Fillon the candidate of "rampant globalisation".
A Fillon presidency would be a continuation of Hollande's on both immigration and identity issues, Florian Philippot told French television.
Le Pen, the anti-establishment candidate who is hoping to emulate Donald Trump's shock victory in the United States, is the "candidate of the nation state and patriotism", Philippot said.
Meanwhile Hollande and Valls were in open conflict, with the prime minister arguing he would be better placed to keep the Socialists in power.
Party Spokesman Olivier Faure painted the conflict in stark terms, saying that if Valls runs, "we are in a pretty unusual situation, what you could call a collective suicide".
"The left will be eliminated for a long time," he warned on French radio.
On Sunday, Valls gave the clearest indication yet that he intends to challenge his boss, telling the Journal du Dimanche: "I'm getting ready."
The 54-year-old premier said he would have a better chance given Hollande's disastrously low approval ratings and the "disarray" on the left.
"In the face of the disarray, the doubt, the disappointment, the idea that the left has no chance, I want to dispel the notion that defeat is inevitable," he told the weekly.
Valls first broke ranks with Hollande early last month after the publication of an explosive tell-all book in which the president took swipes at judges, the national football team and even his own government's policies.
In the interview Sunday, Valls blamed the book, titled "A President Shouldn't Say This", for the Socialists' disarray, with polls showing neither he nor Hollande would make it past the first round of the presidential poll on April 23.
'Bedlam'
Fillon is the front-runner, both for the first round and the May 7 run-off, when he is expected to go on to win handily against Le Pen.
But analysts say Fillon may have to tone down some of his more draconian proposals such as eliminating half a million civil service jobs, as well as his staunchly Catholic views on marriage, to appeal to a broader base.
Fillon has also taken a hard line on questions of identity and Islam that dominated the primary after a string of extremist attacks in France, issues that have bolstered Le Pen.
On the left, two presidential hopefuls have decided to go it alone, snubbing a leftwing primary in January — a contest whose shape will not be known until the Hollande-Valls feud is settled.
They are Hollande's former economy minister Emmanuel Macron, who has set up his own centrist party, and far-left candidate Jean-Luc Melenchon.
Both are riding higher in the polls than Hollande and Valls, neither of whom would garner more than 9 per cent of the vote in the first round of the presidential election, according to the latest voter surveys on Sunday.
Nevertheless, an opinion poll last month showed more than twice as many people would prefer Valls to be the Socialist candidate over Hollande.
"It's bedlam for the forsaken [Socialists]," wrote Michel Urvoy in the regional daily Ouest France.
"Manuel Valls, pushed on by his friends and irritated, worried by Francois Hollande's paralysis, threatens to run. Time is of the essence for the splintered left."
Related Articles
Mar 24,2014
France's ruling Socialists on Monday responded to a stinging electoral setback by unveiling plans to block a potential breakthrough by the far-right National Front (FN) in nationwide local elections.
Apr 19,2017
PARIS — Centrist Emmanuel Macron clung on to his status as favourite to win France's presidential election in a four-way race that is too cl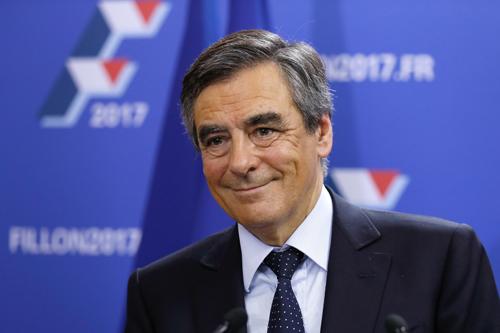 Nov 21,2016
PARIS — France's Francois Fillon, surprise frontrunner after Sunday's conservative primary ballot on a contender for next year's presidentia
Newsletter
Get top stories and blog posts emailed to you each day.