You are here
Costa Rica's young president-elect wins, pitching progressive values
By Thomson Reuters Foundation - Apr 02,2018 - Last updated at Apr 02,2018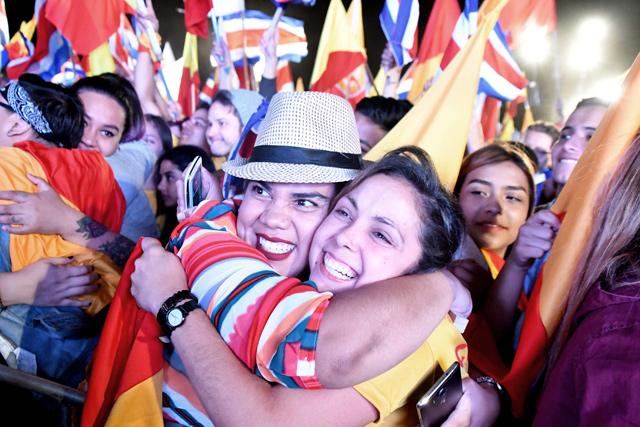 Supporters of the presidential candidate of Costa Rica's governing Citizen Action Party Carlos Alvarado celebrate in San Jose on Sunday (AFP photo)
SAN JOSE — Costa Rica's President-elect Carlos Alvarado Quesada ran up a bigger-than-expected margin of victory in Sunday's run-off election, leading a progressive coalition to beat back a stiff run from a Christian conservative singer.
The 38-year-old former minister in the outgoing government is now set to join French President Emmanuel Macron and New Zealand Prime Minister Jacinda Ardern as democratically elected heads of state before turning 40.
Like them, Alvarado Munoz ran unabashedly on a centre-left platform.
He has faced much stronger headwinds by backing gay marriage in the conservative Central American country. In the closing days of the campaign, a poll showed 7 in 10 Costa Ricans were opposed to such unions.
His decisive 20-point margin of victory offers hope to fellow progressives elsewhere in Latin America working to defeat an evangelical-led backlash that has grown alongside expanding acceptance of gay and lesbian rights.
It also gives hope to his supporters that he can unite the country that decades ago gave up a standing army and is known worldwide for its ecological stewardship.
Alvarado Quesada, who earned his masters in Britain and worked for three years for Procter & Gamble in Panama, told Reuters in a recent interview that he saw a larger trend in the divide exposed after a January court ruling called on Costa Rica to legalise same-sex marriage.
"I think it's a reflection of what's happening in the region and the world," he said. "People are experimenting across the world with movements that push single-issue or populist agendas."
Alvarado Quesada said he decided to step up after seeing what happened in the United Kingdom with the Brexit vote, what happened in Colombia after the referendum on peace and seeing Western democracies face populist or fundamentalist movements.
Before deciding to run for president, Alvarado Quesada served as social development minister and then labour minister under Luis Guillermo Solis, whose centre-left party he worked for in his 20s.
As a younger man, he also sang in a college rock band called Dramatika.
Following college, his first job was at a sports gambling call centre, where he took bets on mostly US teams in order to make enough money to buy his first guitar.
Costa Rica's future president later turned to fiction writing, publishing four books over the course of a decade, including his novel "The life of Cornelius Brown".
The married father of one will now face the difficult task of forging consensus in a country where large swaths of people have been polarised by faith-based appeals, a development many voters described as unprecedented.
But his supporters point to his reserved nature as a strength, arguing his instinct toward negotiation will serve the country well after a hard-fought campaign.
Alvarado Quesada will take office on
May 8.
Related Articles
Apr 01,2018
SAN JOSE — Polling stations across Costa Rica opened early on Sunday for a presidential election that has split the country between an ultra
May 08,2014
His Majesty King Abdullah on Thursday sent a cable of congratulations to Costa Rica's newly elected president Luis Solis.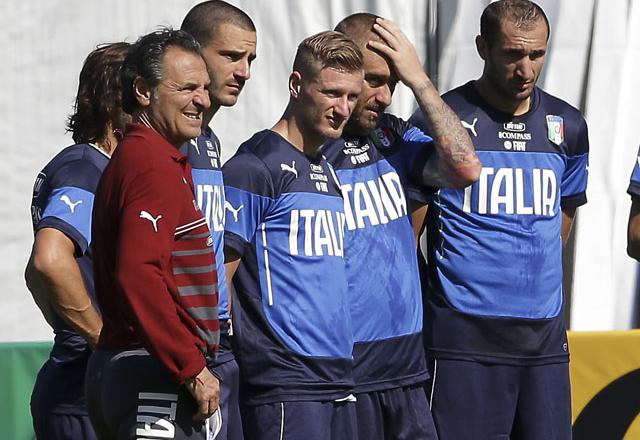 Jun 19,2014
Costa Rica's 3-1 impressive win over Uruguay was one of the biggest surprises in the opening matches of the World Cup.
Newsletter
Get top stories and blog posts emailed to you each day.