You are here
Austria to summon Hungary ambassador over human smugglers' release
By AFP - May 22,2023 - Last updated at May 22,2023
BUDAPEST — Austria's foreign ministry said it will summon the Hungarian ambassador later Monday after Budapest revealed its plans to release hundreds of convicted human smugglers from prison, citing high costs.
Last month, the Hungarian government issued a decree, which allows for the release of up to 700 foreign detainees convicted of people smuggling, provided they leave the country within 72 hours.
"We expect an immediate and complete clarification from Hungary and have... summoned the Hungarian Ambassador to the Foreign Ministry in Vienna for an urgent meeting this afternoon," the ministry said in a statement on Monday.
"We are very concerned about reports of the Hungarian government's decree to release... convicted human smugglers," it said.
"As a neighbouring country, this decision... has a direct impact on our security," it added.
Over the weekend, Austria's Interior Ministry said it would tighten border checks with Hungary, especially focusing on vehicles coming from Hungary, Romania and Serbia.
Following an unconfirmed Hungarian media report that several convicted people smugglers have been released, the Austrian ministry instructed its head of public safety to contact the Hungarian authorities and "prepare and initiate... countermeasures".
"Smugglers are criminals who belong to organised crime. Their brutal acts endanger human lives," the ministry said.
On Sunday, Austrian Foreign Minister Alexander Schallenberg discussed the matter with his Hungarian counterpart Peter Szijjarto.
The Hungarian government did not immediately reply to a request by AFP to confirm whether it has started to enforce the decree
Budapest has justified the decree, stating that its taxpayers should no longer need to pay the high costs associated with imprisoning foreign criminals.
Hungary also said the number of prisoners convicted of crimes related to human trafficking has been increasing in recent years.
According to information provided by the Hungarian government, 2,600 foreign convicts from 73 countries are currently being held in Hungarian prisons.
Some 700 detainees would be affected by the measure.
Related Articles
Sep 06,2015
MUNICH/BUDAPEST — Thousands of refugees and migrants streamed into Germany on Sunday, many travelling through Austria from Hungary where the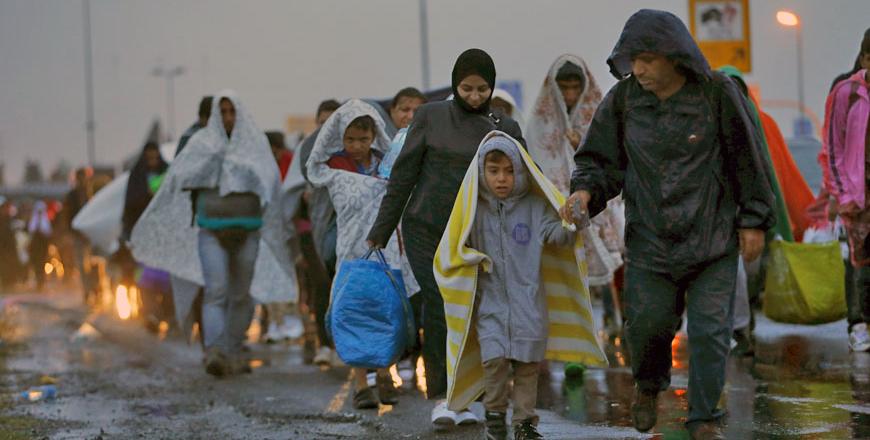 Sep 05,2015
HEGYESHALOM, Hungary/VIENNA — Austria and Germany threw open their borders to thousands of exhausted migrants on Saturday, bussed to the Hun
Jun 15,2018
KECSKEMÉT, Hungary — The four main suspects involved in the gruesome deaths of 71 migrants in a truck on an Austrian highway in 2015 were ja