You are here
Australia says cost not a concern in MH370 search
By AFP - Apr 23,2014 - Last updated at Apr 23,2014
PERTH, Australia — Australia said Wednesday cost was not a concern in the search for Malaysia Airlines Flight MH370, after the mini-submarine plumbing the depths of the Indian Ocean for wreckage ended its ninth mission empty-handed.
Searchers were also investigating "unidentified material" which washed up on the country's southwest coast to see if it was linked to the Boeing 777, which vanished on March 8 with 239 people aboard.
But officials cautioned it may be unconnected to the plane.
Australia is leading the multinational search, and bearing many of the costs of the mission expected to be the most expensive in aviation history.
"There will be some issues of costs into the future but this is not about costs," Defence Minister David Johnston told reporters in Canberra.
"We want to find this aircraft. We want to say to our friends in Malaysia and China this is not about cost, we are concerned to be seen to be helping them in a most tragic circumstance."
China, whose citizens made up two-thirds of the passengers, and Malaysia are among eight countries including Australia which have committed planes or ships to the Indian Ocean search.
The plane was mysteriously diverted during a flight from Kuala Lumpur to Beijing.
With no confirmed sightings of debris on the surface so far, the search moved underwater nearly two weeks ago but has yet to find any sign of the aircraft.
Australia's Joint Agency Coordination Centre (JACC), which is organising the search, said the Australian Transport Safety Bureau was examining photographs of the material which washed ashore for any link to the missing jet.
"It's sufficiently interesting for us to take a look at the photographs," safety bureau Chief Commissioner Martin Dolan told broadcaster CNN, describing the object as appearing to be sheet metal with rivets.
But he added a note of caution. "The more we look at it, the less excited we get."
Speaking to reporters in Canberra, Prime Minister Tony Abbott said searchers still believed the plane crashed in the Indian Ocean.
"Our expert advice is that the aircraft went down somewhere in the Indian Ocean where they have identified a probable impact zone which is about 700 kilometres long, about 80 kilometres wide," he said.
Abbott said based on the detections from what Australia still believed was the plane's black box flight recorder, an underwater search area of just under 400 square kilometres was being scoured.
"We haven't finished the search, we haven't found anything yet in the area that we're searching, but the point I make is that Australia will not rest until we have done everything we humanly can to get to the bottom of this mystery," he said.
The JACC said the unmanned mini-submarine looking for the plane on the seabed had scanned more than 80 per cent of its target zone using sonar and was now on its 10th dive.
"No contacts of interest have been found to date," it said.
The torpedo-shaped autonomous underwater vehicle called Bluefin-21 is searching an area at least 4,500 metres deep defined by a 10-kilometre radius around a detection of a signal believed to be from the black box and heard on April 8.
'Reasonable hope'
A surface search involving up to 10 military aircraft and 12 ships was also scheduled for Wednesday.
JACC later suspended the air search due to bad weather, but said the ships would continue their work.
The visual hunt covers an area totalling about 37,948 square kilometres some 855 kilometres northwest of Perth.
Johnston said that if the Bluefin-21 failed to spot wreckage the search would move into a new phase, but Canberra was committed to the task.
"We move to the next phase which is a more intensive single sideband sonar-type programme, I suspect, but let's take advice of the experts as to where we go forward," he said.
Abbott said Australia would not abandon the search and let down the families of the six Australians and 233 other people on board "by likely surrendering while there is reasonable hope of finding something".
"At the moment we are conducting an underwater search with the best equipment that is currently available," he said.
"If at the end of that period, we find nothing, we are not going to abandon the search. We may well re-think the search, but we will not rest until we have done everything we can to solve this mystery."
up
46 users have voted, including you.
Related Articles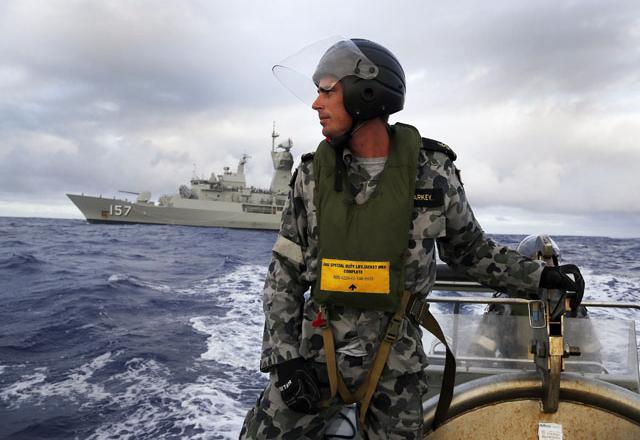 Apr 17,2014
The hunt by a mini-submarine for a Malaysian airliner in the uncharted depths of the Indian Ocean — the latest phase in a huge international search — will end in about a week, Australia says.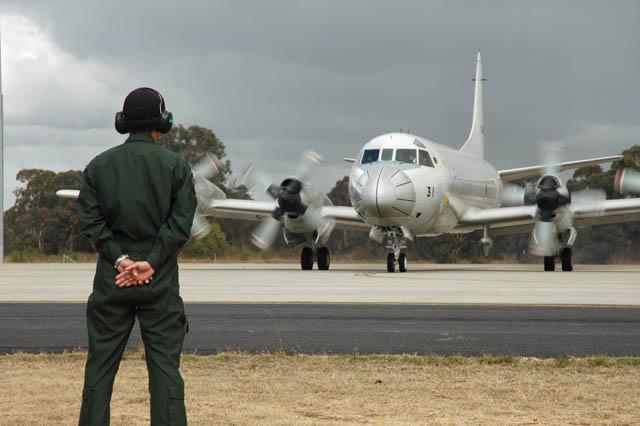 Apr 28,2014
The aerial search for the missing Malaysia Airlines jet was called off Monday, and the underwater hunt will be expanded to include a vast swath of ocean floor that may take at least eight months to thoroughly search, Australian officials said.
Apr 16,2014
The hunt for a missing Malaysian plane suffered another setback Wednesday when a second seabed search by a mini-submarine was cut short due to "technical" troubles after the first also aborted in very deep water.
Newsletter
Get top stories and blog posts emailed to you each day.