You are here
Nagelsmann facing first troubled patch at Hoffenheim
By Reuters - Mar 01,2018 - Last updated at Mar 01,2018
1899 Hoffenheim coach Julian Nagelsmann before the match against Schalke 04 in Gelsenkirchen, Germany, on February 17 (Reuters photo by Leon Kuegeler)
BERLIN — Julian Nagelsmann's two years at Hoffenheim have been one of the most remarkable success stories in the Bundesliga.
The Bundesliga's youngest-ever coach when he was appointed at the age of 28, Nagelsmann has impressed with his innovative training methods, tactical nous and ability to revive the careers of players who had previously lost their way.
A former defender whose own career was cut short by a knee injury at the age of 20, Nagelsmann immediately led the former village team to safety after they had been flirting with relegation.
Last season, he led them to fourth place in the Bundesliga, their best-ever performance, notching their first-ever win over Bayern Munich along the way.
Although they were beaten by Liverpool for a place in the Champions League group stage in August, Hoffenheim looked set to continue where they left off when they quickly rose to second in the Bundesliga early this season.
But it has not quite worked out like that.
Nagelsmann saw last year's team picked apart as defender Niklas Suele and midfielder Sebastian Rudy joined Bayern Munich and were followed by Sandro Wagner in January while right-back Jeremy Toljan joined Borussia Dortmund.
That was followed by an unsuccessful foray into the Europa League where they failed to progress from a group featuring Ludogorets Razgrad, Braga and Istanbul Basaksehir.
Meanwhile, both the coach and club were distracted by talk that Nagelsmann was being lined up by Bayern Munich as a future long-term coach.
"Every couple of days, I'm getting about 14 press enquiries, enough is enough," he said at one point.
Bayern's interest cooled after Carlo Ancelotti was fired and Jupp Heynckes, recalled for a fourth stint, led them on a run which has taken them 19 points clear at the top.
When the two sides met in January, Heynckes was generous in his praise of Nagelsmann, describing his counterpart as an inspiration to other coaches.
Bayern were not so kind on the field, however, as they came from two goals behind to win 5-2.
Since then, things have got worse for Hoffenheim who have dropped to ninth in the table, have won only one game this year and are facing the closest thing to a crisis they have known since Nagelsmann's appointment.
They were jeered off the field after being held 1-1 at home by Freiburg last Saturday, prompting the club leadership to organise a two-hour meeting with the supporters at their training ground on Tuesday.
The club's sporting director Alexander Rosen said the two sides had thrashed out their differences and that he was hoping for a late surge to the season, starting with Saturday's visit to Augsburg.
"The exchange was enormously important to us," he said.
"I was very enthusiastic to see how much passion and conviction the fans our ready to bring to the team and give their contribution to our success."
"With this tailwind behind us, we can go confidently together for the final ten games."
Related Articles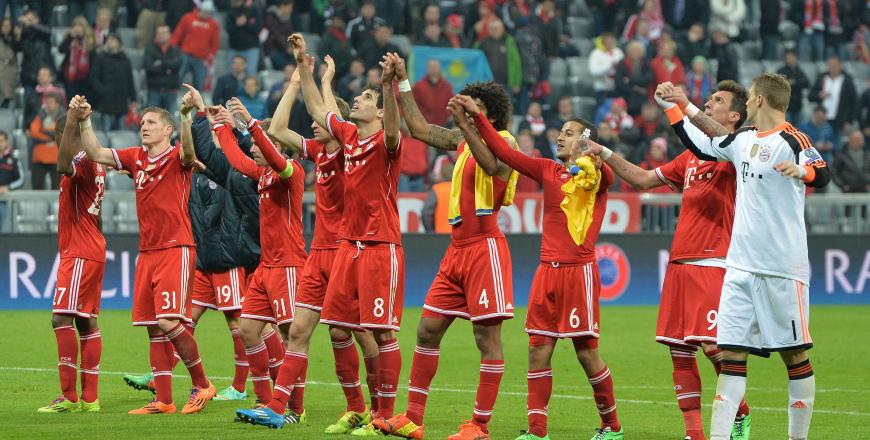 Mar 12,2014
Bayern Munich have been almost untouchable in the Bundesliga but their edgy performance against Arsenal suggested that the lack of competition at domestic level could hinder their European ambitions.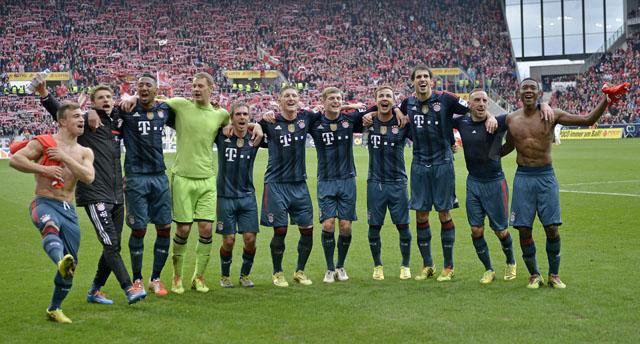 Mar 24,2014
It wasn't always so easy for Bayern Munich. Bundesliga championships used to be decided on the last day of the season, or even in the last minute. In a famous episode in 2001, Schalke thought they had won their first title and their fans and players were already celebrating — too soon, it turned out.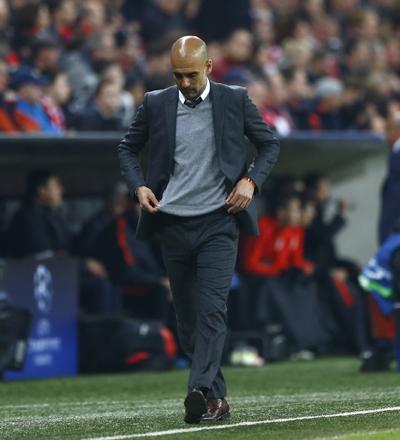 May 04,2016
BERLIN — Departing Bayern Munich coach Pep Guardiola has been assured a bittersweet farewell at the German club with the pending celebration
Newsletter
Get top stories and blog posts emailed to you each day.