You are here
Last-second 3-pointer sends Sixers past Nets
By Reuters - Nov 26,2018 - Last updated at Nov 26,2018
Philadelphia 76ers guard Landry Shamet puts up a shot against Brooklyn Nets centre Jarrett Allen in their NBA game in Brooklyn, New York, on Sunday (Reuters photo by Nicole Sweet)
Jimmy Butler hit the game-winning 3-pointer with 0.4 seconds remaining as the Philadelphia 76ers rallied for a wild 127-125 victory over the Brooklyn Nets on Sunday night in New York.
Butler, who was questionable to play due to a sprained left ankle, scored 18 of his 34 points in the fourth quarter and hit his second game-winner since joining Philadelphia in a trade from Minnesota on November 12.
He gave Philadelphia the dramatic win when he took the inbounds pass from Ben Simmons, began to move slightly inside the 3-point arc, stepped back and released a 3-pointer in front of Brooklyn's bench with Rondae Hollis-Jefferson's hand in his face.
The Nets committed a turnover on the ensuing inbounds pass, and the Sixers celebrated their eighth win in 11 games.
Butler's shot capped a terrific finish for the Sixers, who led briefly in the opening minute and did not regain the lead until JJ Redick's 3-pointer with 1:03 remaining.
The lead changed hands five times in the final 63 seconds, and the Nets held a 125-124 edge on Spencer Dinwiddie's pullup jumper over Redick with 26 seconds left. After the Nets took their final lead, Redick's jumper went in and out of the hoop, but Butler won a jump ball from Hollis-Jefferson.
Philadelphia's Joel Embiid posted his league-leading 20th double-double with 32 points and 12 rebounds after attending the Jets-Patriots game in East Rutherford, N.J., earlier in the day. Rookie Landry Shamet added 16, Redick contributed 15 and Simmons had 13 as the Sixers pulled off their biggest comeback of the season by overcoming a 20-point deficit.
Brooklyn's D'Angelo Russell led all scorers with a season-high 38 points but did not score in the final 7:26. The Nets were outscored 24-12 the rest of the game and gave up an 11-0 run to allow Philadelphia to start its comeback.
Dinwiddie added a season-high 31, but the Nets lost their fourth straight home game. They had defeated the Sixers on November 4.
Russell had 11 after the first quarter and 16 by halftime as the Nets took a 68-54 lead. He added 13 more by the end of the third quarter, when the Nets held a 102-89 lead, and surpassed 30 points with a floater early in the fourth to put Brooklyn in front 106-93.
Russell surpassed his previous season high by hitting a step back jumper for a 108-96 lead with 9:50 left. Then he reached 35 by hitting a 13-footer with 8:01 left to make it 110-100.
After a 3-pointer by Butler made it 110-103, Russell hit a 3-pointer with 7:26 remaining, and Brooklyn's collapse began a few minutes later.
Raptors 125, Heat 115
Kawhi Leonard scored 29 points and grabbed 10 rebounds as host Toronto defeated Miami for their fifth win in a row.
Toronto also received double-doubles from Jonas Valanciunas, who had 17 points and 10 rebounds, and Kyle Lowry, who had 12 points and 10 assists. Pascal Siakam added 21 points while Fred VanVleet, CJ Miles and Delon Wright each scored 10.
Dwyane Wade scored a season-best 35 points off the bench for the Heat, losers of seven of the past nine games. Bam Adebayo added a double-double with 16 points and 21 rebounds and Josh Richardson scored 19.
Clippers 104,
Blazers 100
Tobias Harris scored a season-high 34 points and matched his season high with 11 rebounds as Los Angeles rallied for a victory at Portland.
Danilo Gallinari contributed 17 points, eight rebounds and five assists for the Clippers, who have won seven of their past eight.
Damian Lillard scored 30 points and CJ McCollum had 18 points and a season-high nine rebounds for the Trail Blazers, who have lost three in a row.
Magic 108, Lakers 104
Nikola Vucevic scored 31 points and grabbed 15 rebounds as visiting Orlando upended Los Angeles Lakers for the second time in eight days.
The Lakers tied the game at 104 with 2:24 remaining on a pair of free throws by LeBron James, but Los Angeles missed four 3-point attempts down the stretch.
Terrence Ross made a cutting layup with 34 seconds remaining to give the Magic a 106-104 lead, and Aaron Gordon sealed the victory on a dunk with 10 seconds remaining. Gordon finished with 17 points. James scored 24 points for the Lakers, who have seven victories in their last nine games, but both of the defeats in that span came to the Magic.
Pistons 118, Suns 107
Andre Drummond led a balanced attack with 19 points, 16 rebounds and five steals and host Detroit downed Phoenix.
Reggie Jackson had 19 points and eight assists for the Pistons, and Blake Griffin contributed 16 points and 11 assists. Langston Galloway added 15 points, Stanley Johnson had 14 and Reggie Bullock chipped in 13 for Detroit, who have won four of the past five.
Devin Booker's 37 points led Phoenix, which wrapped up a four-game road trip, losing three of the four. Suns guard Jamal Crawford reached the 19,000-point mark for his career with a first-half 3-pointer. He finished with 12 points and five assists.
Knicks 103, Grizzlies 98
Trey Burke hit the tying and go-ahead free throws with 1:49 left, then came up with the steal on the next possession that led to a three-point play by Emmanuel Mudiay as visiting New York edged Memphis.
The win was the third in a row for the Knicks, who trailed by as many as 13 points in the third quarter and squandered a nine-point lead in the fourth before ending the game on an 11-5 run. The Grizzlies have lost two straight following a five-game winning streak.
Enes Kanter scored 21 points and pulled down 26 rebounds — the most in a single game by an NBA player this season — for the Knicks. Mike Conley had a double-double with 23 points and 11 assists for the Grizzlies while Marc Gasol finished with 27 points and eight rebounds.
Jazz 133, Kings 112
Ricky Rubio amassed 27 points, seven rebounds and five assists while Rudy Gobert added 18 points, 15 rebounds and five assists to lead Utah past host Sacramento. Joe Ingles added 18 points and six assists for the Jazz, and Jae Crowder and Alec Burks chipped in 14 points apiece.
Utah snapped a three-game losing streak and won for just the second time in seven games. The Jazz played without leading scorer Donovan Mitchell, who was sidelined due to a rib contusion. Mitchell's status for Utah's Monday home game against the Indiana Pacers was uncertain.
Bogdan Bogdanovic scored 20 points and Marvin Bagley III added 18 off the bench to lead Sacramento. The Kings lost to the Jazz at home for the second time this season after allowing Utah to shoot 53.3 per cent from the field. However, Sacramento did win 119-110 at Utah on Wednesday.
Hawks 124, Hornets 123
Kent Bazemore scored 20 points, including the go-ahead basket with 4.6 seconds remaining, to give Atlanta the win over visiting Charlotte, ending the Hawks' 10-game losing streak.
Charlotte had one final chance to win, but Kemba Walker's jumper was swatted away by John Collins with 1.1 seconds remaining.
Atlanta also got 23 points and 11 rebounds from Collins, 18 points and five assists from Trae Young and 16 points, six rebounds and six assists from DeAndre' Bembry. Malik Monk led the Hornets with 26 points, and Walker scored 22. Marvin Williams contributed 20 points and 13 boards for Charlotte.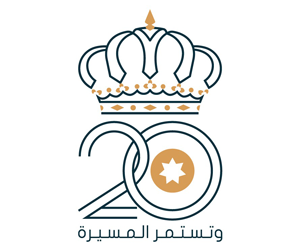 Newsletter
Get top stories and blog posts emailed to you each day.