You are here
Khachanov shocks Djokovic to win Paris crown
By Reuters - Nov 04,2018 - Last updated at Nov 04,2018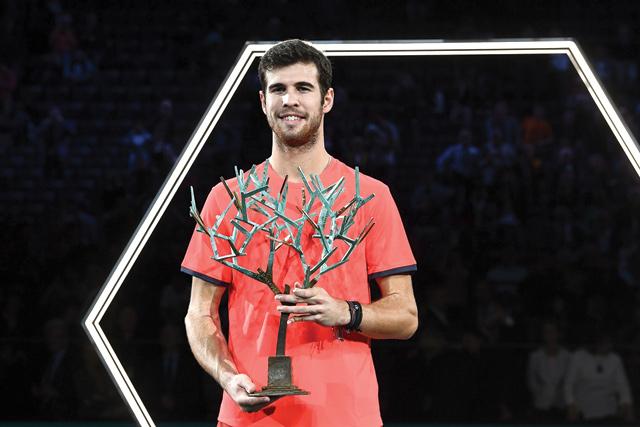 Russia's Karen Khachanov poses with the trophy after beating Serbia's Novak Djokovic in the men's singles final match at the Paris Masters in Paris on Sunday (AFP photo by Anne-Christine Poujoulat)
PARIS — Karen Khachanov caused one of the shocks of the tennis year by overpowering Novak Djokovic 7-5, 6-4 in the Paris Masters final to end the Serbian's remarkable spell of dominance in the men's game on Sunday.
The 22-year-old Russian has for some time been seen as one of the rising young talents of the sport, but few could have envisaged his demolition of the Serbian superstar, who was on a three-month, 22-match winning streak.
Djokovic was expected to celebrate his return to World No. 1 on Monday with a record-extending fifth Paris title but he went down in one hour 37 minutes amid a hail of 31 crushing winners from the Muscovite's racket.
"To finish my season like this is a dream," Khachanov told the crowd in the Bercy Arena, explaining how Djokovic had always been an inspiration to him.
He even took a leaf out of the Serb's book of celebrations by bending down to kiss the Centre Court.
Khachanov, a huge hitter with surprisingly fleet movement around the court, took advantage of Djokovic being a little under-the-weather after a week struggling with flu-like symptoms.
Yet, even though the Serb admitted he was not feeling his best after his epic three-hour win over Roger Federer in Saturday's semi-final, he had nothing but praise for the outstanding quality of Khachanov's attacking game.
"All credit to Karen, he did a great job today. He deserves the trophy," Djokovic told the crowd."
Earning his fourth straight win over a top-10 player this week, Khachanov, whose muscular game resembles that of his childhood hero Marat Safin, a Russian three-times winner in Paris, picked up the biggest title of his burgeoning career.
It was his third triumph of the year, all on indoor hard courts, and will rocket Khachanov from 18th in the world to a career-high 11th on Monday.
Even better news for a sport always on the look-out for the next bright young thing to challenge the established order of Djokovic, Federer and Rafa Nadal, Khachanov looks to have the equipment to offer them a real threat.
"I'm sure we'll see a lot of great games from him in the future," conceded Djokovic.
That seems assured. What was most impressive about Khachanov's victory was the manner in which he bullied Djokovic around the court with the depth and booming accuracy of his groundstrokes and his confidence in his ventures to the net.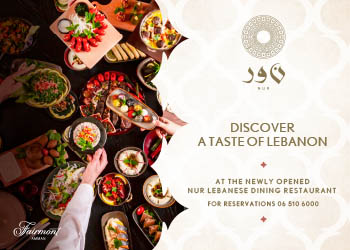 Newsletter
Get top stories and blog posts emailed to you each day.