You are here
Jordan Karting Championship kicks off on Friday
By Roufan Nahhas - Jul 02,2015 - Last updated at Jul 04,2015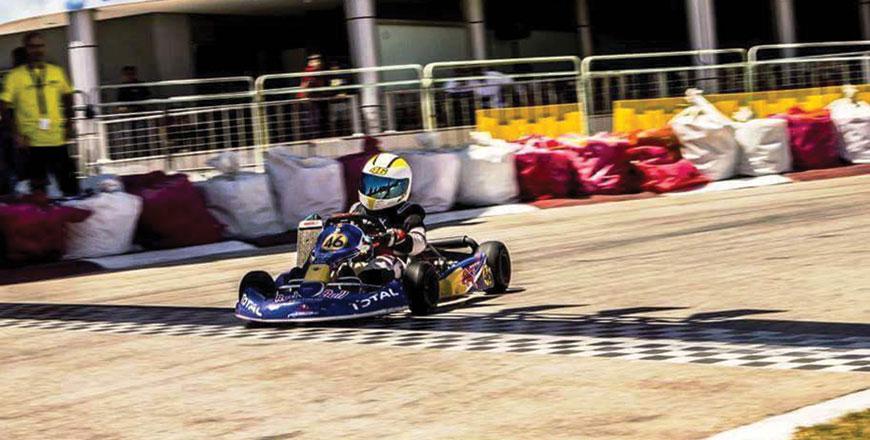 Amir Najjar in action during last years championship (Photo courtesy of Jordan Motorsport)
AMMAN — The first round of the Jordan Karting Championship Rotax Max Challenge kicks off on Friday with the participation of 18 drivers from Lebanon, Oman and Jordan at Jordan Speed Centre.
This season the winner of the Jordan Karting Championship will reserve a seat in the Rotax MAX Challenge, a motor sport race for karts, approved by and complying with the Commission Internationale de Karting/Federation Internationale de l'Automobile.
The Rotax MAX Challenge follows strict regulations starting with the technical specifications of the engines in which only Rotax Max kart engines are allowed and there are three race classes: Junior MAX, with 20.4 hp (13–16 years of age), MAX, with 28.5 hp (15 years and older) and DD2, 2 speed shifter class with 32.6 hp (15 years and older).
The Jordan Karting Championship will include several categories: Micro Max (7-10 years), Mini Max (10-13 years), Junior Max (13-16 years), Senior Max (15 years and older), DD2 (15 years and older) and Masters Max (32 years and older).
Jordan Motorsport's karting committee member Barkev Shadian told The Jordan Times that the event will be held at night because of the holy month of Ramadan.
"The race will start at 10pm while the pre-final race will begin at 11:50pm and will consist of 15 laps. The finals will consist of 20 laps. We are trying to make it a family event in order to attract families and a younger audience who like this sport," he said.
"We are happy to have drivers from Oman and Lebanon with us as this is a very challenging championship and the level of competition will be high," he added.
Last year, Amir Najjar won the Mini Max category, Royd Hanoush the Junior Max and Hesham Najjar the Senior Max.
We expect a lot of competition among drivers who we believe have a good chance to become rally drivers or speed test drivers, as they have shown a lot of dedication and enthusiasm," Shadian said.
Related Articles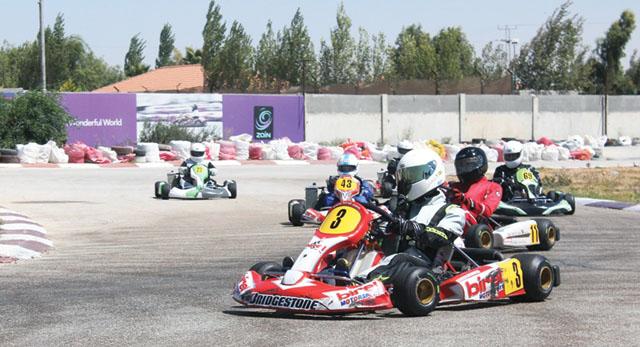 May 07,2015
The first exhibition for Karting opened its doors at the Jordan Speed Centre racetrack for enthusiasts of this sports all year around.
Jul 05,2015
AMMAN — The first and second rounds of the Jordan Karting Championship (Rotax Max Challenge) concluded on Friday and Saturday respectively w
Jul 10,2015
AMMAN — The third and fourth rounds of the Jordan Karting Championship (Rotax Max Challenge) kick off on Friday and Saturday with the partic
Newsletter
Get top stories and blog posts emailed to you each day.