You are here
Dickey appointed Jordan women's national team coach
By JT - May 02,2017 - Last updated at May 02,2017
AMMAN — The Jordan Football Association (JFA) has announced the appointment of Michael Dickey on Monday as the new head coach of the Jordan Women's National Team, in a statement.
President of JFA HRH Prince Ali welcomed Dickey in Amman last week where they signed the 2-year contract. "I'd like to welcome Mr Michael Dickey as the newest member in our football family. His experience, background and methodology are very much in line with our aspirations and ambitions, I am very optimistic about his potential with our Nashmiyyat," Prince Ali noted.
Dickey began his coaching career in 1996 and has since then took on a number of directorial, scouting, instructional and technical advisory posts with several clubs and teams mostly within the USA. Between 2005 and 2010, he served as assistant coach for a number of US women's national teams. His career as a head coach began with the USA U-14 women's team in 2005 and then proceeded to coach the USA U-15, U-16 and U-17 women's teams in later years. In 2009, he worked with the India senior women's national team as a guest head coach.
His experience in 2010 with the USA U-17 women's national team has been remarkable with notable wins over Germany, Brazil, Norway, Sweden, Holland, Denmark and China. 12 of the players he coached have since advanced to play for the USA senior women's national team.
Dickey continues to be a member of the US Football Federation as national coaching education staff and national training centre Liaison, as well as the technical director of the Kentucky Fire Football Club.
"I am thankful to the Jordan Football Association and Prince Ali for providing me with this opportunity. I will do everything I can as a coach to help lead the women's national of Jordan to the World Cup. I have met many of the players and watched them train," Dickey said.
"They are very talented and also dedicated to winning. We will have a very busy schedule leading up to the World Cup qualifications. I look forward to all the support that the people of Jordan will have for their women's national team.
"A special thanks goes out to my football club and club owner here in Louisville, Kentucky as well, Wayne Estopinal and the Kentucky Fire Juniors," he added.
Related Articles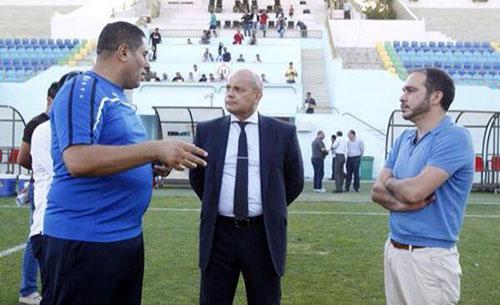 Sep 02,2014
The Jordan Football Association (JFA) on Tuesday appointed Englishman Raymond Wilkins as head coach of the national team and his compatriot Francis Anthony as assistant coach.
Feb 19,2015
The Jordan Football Association (JFA) postponed Week 15 of the 63rd Jordan Professional League to kick off on February 26.
Sep 08,2016
AMMAN — The Asian Football Confederation (AFC) on Tuesday picked Jordan to host the 2018 AFC Women's Asian Cup.
Newsletter
Get top stories and blog posts emailed to you each day.