You are here
Costa Rica revels in unfamiliar dark side
By Reuters - Jun 30,2014 - Last updated at Jun 30,2014
RECIFE, Brazil –– Costa Rica proved on Sunday they were not just an exciting attacking team but could also defend when they knocked Greece out of the World Cup 5-3 on penalties after playing with 10 men for more than an hour.
The Central Americans took a page out of Greece's book and beat the Europeans at their own ugly defensive game, matching them tackle for tackle and relying on several superb saves by man-of-the-match goalkeeper Keylor Navas.
The Greeks, playing in the World Cup knockout rounds for the first time, found themselves in the unusual position of having to attack as Costa Rica lured them into a false sense of security.
Long the underdogs at international tournaments, the Greeks took the bait, hook, line and sinker and Costa Rica proceeded to pick-pocket their ticket to the last eight for the first time with a disciplined defensive performance.
The Central Americans looked nothing like the sprightly aggressive team which beat former World Cup winners Italy and Uruguay in the group stage to progress as winners.
They relinquished possession and with lone forward Joel Campbell having to endure constant crunching tackles by the rugged Greek defenders, they were content to soak up pressure before hitting them on the break.
With the Greeks lured out of their defensive shell for the first time in years knowing that one goal could be enough to decide the match, Costa Rica struck when captain Bryan Ruiz scored after a fine move down the left wing.
They were reduced to 10 men when Oscar Duarte was sent off after a second booking but kept the Greeks at bay until a last-gasp equaliser sent the game into extra-time at 1-1.
There "Los Ticos" did exactly what Greece had been doing against stronger opponents for years, letting them come forward while waiting to strike on the counter.
They held on even as Greece coach Fernando Santos brought in two more forwards to finish the game in extra time and Navas saved their skin on several occasions.
He then stopped a penalty in the shootout to complete Costa Rica's most memorable footballing moment which was undoubtedly not their prettiest.
With the prospect of facing attacking Netherlands in the quarter-finals, football fans around the world are relishing the clash and rejoicing that Greece were not the party-poopers yet again.
Related Articles
Jul 06,2014
Louis van Gaal made the call, and Tim Krul made the saves.
Jul 03,2014
The Netherlands starts as firm favourites for their World Cup quarter-final against Costa Rica on Saturday but will take no thing for granted when itmeets the tournament's surprise package, who has already seen off three former world champions.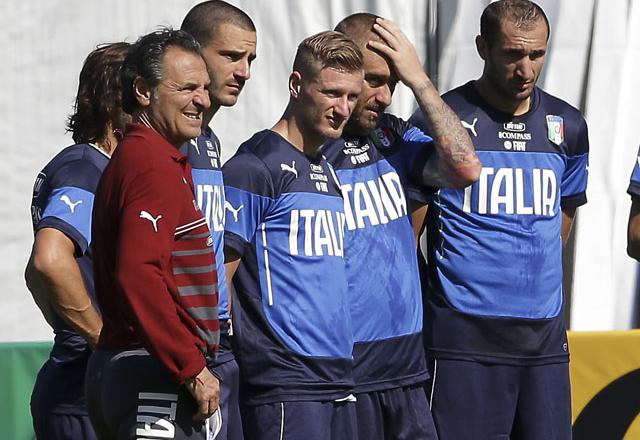 Jun 19,2014
Costa Rica's 3-1 impressive win over Uruguay was one of the biggest surprises in the opening matches of the World Cup.
Newsletter
Get top stories and blog posts emailed to you each day.