You are here
Bayern's dominance makes for boring Bundesliga
Mar 24,2014 - Last updated at Mar 24,2014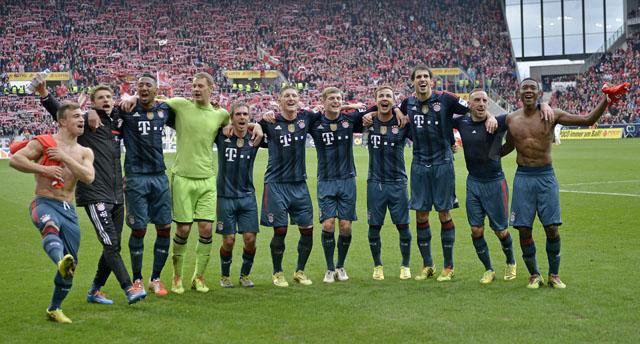 FRANKFURT, Germany — It wasn't always so easy for Bayern Munich.
Bundesliga championships used to be decided on the last day of the season, or even in the last minute. In a famous episode in 2001, Schalke thought they had won their first title and their fans and players were already celebrating — too soon, it turned out.
Schalke had beaten Unterhaching 5-3, while Bayern Munich was losing 1-0 in Hamburg. Both teams were even on points but Schalke had a better goal difference.
The match in Hamburg went into injury time and Bayern scored to snatch the title with a draw.
Precise German timekeepers say Schalke had been "champion" for four minutes and 38 seconds before Bayern pulled off their stunning feat, leaving Schalke to be "the champion of the hearts" but with no silverware to show.
Such extreme drama and suspense seem very unlikely any time soon.
Bayern won last season's championship with six games to spare and had 25 points more than Borussia Dortmund in the end.
This season, Bayern may top even that.
If they win on Tuesday at Hertha Berlin, Bayern will have the title with seven games to spare, the earliest champion in the Bundesliga's 51-year history. Bayern is 23 points ahead of Dortmund.
By winning 2-0 in Mainz on Saturday, Bayern notched their league-record 18th consecutive win and stretched their unbeaten run to 51 games — also a record.
While Bayern can be entertaining to watch, their dominance is such that the title race in the Bundesliga has become a huge bore.
It's a close battle for second and an interesting struggle to avoid relegation involving some big-name clubs such as Hamburg and Stuttgart, but the title has been practically decided by the 12th round, when Bayern took a four-point lead.
Bayern are unbeaten this season — and look likely to go all the way without a loss — and have drawn only two matches, against Freiburg and Bayer Leverkusen. They won 3-0 at Dortmund and their victories include a 7-0 rout at Werder Bremen; 5-1 against Schalke; 6-1 in Wolfsburg. They have scored 76 goals, while second-best Dortmund have 17 fewer. Bayern have conceded only 12 goals, 17 fewer than Dortmund.
"It's not easy for us to play outstanding games all the time with a 23-point lead," Bayern coach Pep Guardiola said in Mainz, where Bayern came alive in the last 10 minutes to score twice.
Last season, Bayern accomplished an unprecedented club treble by sweeping the Champions League, the Bundesliga and the German Cup.
It could do the same this season, but Guardiola says the Bundesliga has the most weight for him.
"That's where you have everything, games with wind, with rain, with a good pitch, with a bad pitch, injuries. That's where the whole year counts," he said.
The coaching transition between Jupp Heynckes and Guardiola has gone very smoothly.
Bayern's possession-based game resembles Guardiola's Barcelona, but Bayern show more purpose in attack. Bayern spend most of a game in the opponent's half, attacking early and strongly. Any loss of ball results in two or three players swarming the opponent to win it back quickly.
Related Articles
Mar 20,2014
Pep Guardiola's Bayern Munich have had a hand on the Bundesliga title for months and could make their status as champions official at Mainz 05 on Saturday. Holding a 23-point lead at the top of the table and with nine games left, another Bayern victory this weekend and no wins from Borussia Dortmund and Schalke 04 would seal the trophy for the Bavarians.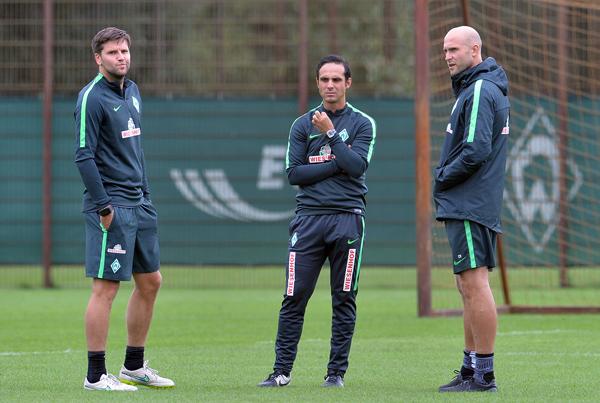 Sep 22,2016
FRANKFURT, Germany — Only four matches into the season, the Bundesliga is proving eventful with one coach sacked, a couple more under pressu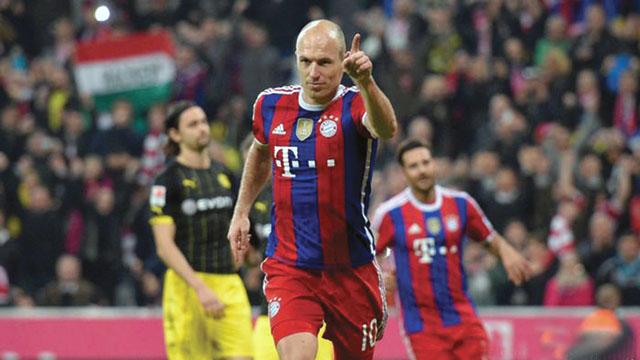 Apr 02,2015
Great rivals Borussia Dortmund and Bayern Munich clash with even more pride at stake than usual on Saturday after vastly contrasting seasons.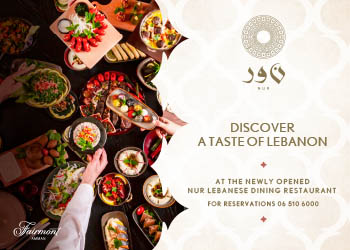 Newsletter
Get top stories and blog posts emailed to you each day.