You are here
2018 Lexus Tennis Festival to host Serena Williams' coach Patrick Mouratoglou
By Aline Bannayan - Sep 12,2018 - Last updated at Sep 12,2018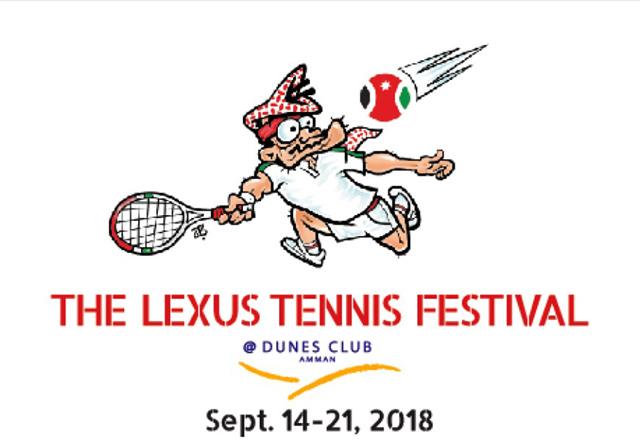 Photo courtesy of Lexus Tennis Festival
AMMAN — The 4th annual Lexus Tennis Festival gets under way in Amman on the weekend with an action packed week of activity featuring Patrick Mouratoglou — legendary coach and mentor of tennis champion Serena Williams — who will be attending the 2018 Festival at Dunes Club Amman.
Organised from September 14- 21 by the Tennis Academy Amman (TTA) Jordan's leading tennis training institute, in collaboration with Markazia Lexus, TTA held a press conference on Wednesday announcing the festival which will feature local tournaments open to all age groups, High School Music and Telematch competitions, and a Family Tennis Day hosted by Mouratoglou.
"I am very excited to come to Jordan to participate in the festival. It is an opportunity for me to discover this beautiful country and spend time with the kids and share with them my passion for the game of Tennis," Mouratoglou said in a statement made available to the media.
Born in France, Mouratoglou is considered one of the most successful coaches in the history of the game and the founder of the Mouratoglou Tennis Academy, home to one of the best junior tennis players in the world.
Mouratoglou has guided Williams since June 2012 to multiple Grand Slam championships including three Wimbledon titles, three US Open titles, two French Open titles, and two Australian Open titles. He coached her to an Olympic Gold medal and three consecutive end-of-year championship titles.
Mouratoglou has devoted his career to help athletes accomplish their goals and coached several players to the world's top ten, including Grigor Dimitrov and Marcos Baghdatis. He is currently mentoring Stefaons Tsitsipas who is ranked No. 15 in the world and is considered the youngest player ranked in the top 20 by ATP.
In his first visit to the Hashemite Kingdom, Mouratoglou will be the guest of honour during the 8-day Tennis Festival. In 2017, the guest of honour was Toni Nadal, legendary coach, uncle, and mentor of World No. 1 Rafael Nadal, while in 2016 the guest of honour was Moroccan Karim Alami, who retired in 2002. As a junior, he reached World No. 2 in Singles and World No. 1 in doubles. In 2015, the festival featured an exhibition match between top international players former World No. 13 Jarkko Nieminen and Tunisian tennis star Malek Jaziri, and hosted legendary multiple Grand Slam champion Mary Pierce.
The TAA was established with a mission to build champions both on and off the court, with the firm belief that tennis builds character, teaches perseverance, and has the power to mould a whole new generation of athletes the kingdom and the region can be proud of.
Five years after embarking on its mission, the academy now has an impressive group of young players showing the promise, the dedication, the character and the talent to reach their highest potential.
"It is with this understanding and the continued support of our partners, our sponsors and our players, that we have worked to build long-lasting partnerships with the best coaches, academies and players in the world so that when the time comes, we can lean on their wealth of expertise to take our players to the highest levels of the game," said Academy founder and Director Khalid Naffa.
"In that spirit, we are thrilled to welcome Mr Mouratoglou, to Jordan, to the academy, and to the festival!" Naffa added.
This year, TTA has partnered with Emirates Airline a sponsor of the 2018 Tennis Festival. This is the first time Emirates sponsors a sports event in Jordan and the first time the airline sponsors a sports academy in the region.
"We see our partnership with the Tennis Academy Amman as an opportunity to connect with tennis fans in Jordan. This association will allow us to play an important role by bringing fans of tennis closer to what they love and to create unique opportunities and experiences with tennis legends and athletes. Together, we will help develop and nurture the necessary skills needed to turn young players into world-class athletes," said Sultan Al Riyami, manager to Jordan and West Bank for Emirates Airline.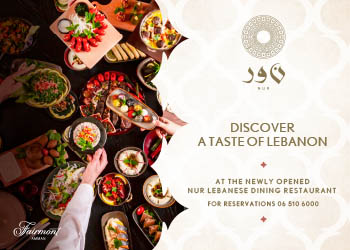 Newsletter
Get top stories and blog posts emailed to you each day.