You are here
Yemen close to 'breaking point' as UN scales up food aid
By Thomson Reuters Foundation - Apr 12,2017 - Last updated at Apr 12,2017
An injured man is being taken to a nearest hospital in Al Hudaydah, Yemen, on Wednesday (Anadolu Agency photo)
LONDON — With Yemen close to "breaking point" and nine million people on the brink of starvation, the United Nations World Food Programme (WFP) on Wednesday said it was scaling up its food aid to tackle one of the world's worst hunger crises.
More than two years of civil war have cut food deliveries by more than half and pushed the Arabian Peninsula's poorest country to the edge of famine. The United Nations says nearly 3.3 million people, including 2.1 million children, are acutely malnourished.
"The situation is getting close to a breaking point in Yemen with unprecedented levels of hunger and food insecurity. Millions of people can no longer survive without urgent food assistance," said Stephen Anderson, WFP's country director in Yemen, in a statement.
"We are in a race against time to save lives and prevent a full-scale famine unfolding in the country, but we urgently need resources to do this."
WFP said the new emergency operation will cost up to $1.2 billion to feed starving Yemenis for one year.
During the next two months, the agency aims to reach almost 7 million people facing hunger, prioritising the regions of Taiz, Hodeidah, Lahj, Abyan and Sa'ada which are quickly sinking into famine-like conditions, WFP said.
Yemen has historically imported up to 90 per cent of its food, mostly through the strategic Red Sea Port of Hodeidah.
The conflict pits the armed Houthi group against the government of President Abed Rabbo Mansour Hadi, backed by a Saudi-led Arab alliance.
"The unwarranted restrictions on the flow of commercial and humanitarian goods and services into Yemen... are paralysing a nation that for far too long has been a victim of war," UN special rapporteur on human rights and international sanctions, Idriss Jazairy said in a statement on Wednesday.
More than 21 million people, or around 80 per cent of Yemen's population, are in need of humanitarian aid, the United Nations says.
Related Articles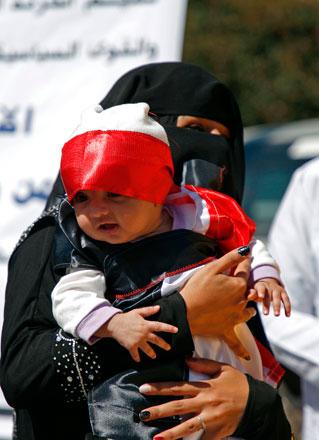 Mar 15,2017
GENEVA — A UN-backed report on Yemen has found no full-blown famine in the country but said 60 per cent of Yemenis, or 17 million people, ar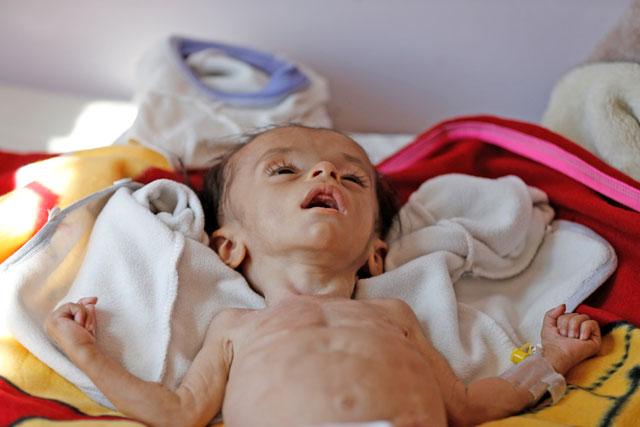 Nov 21,2017
GENEVA — A US-funded famine survey said on Tuesday that thousands of Yemenis could die daily if blockade on the country's key ports remains
May 11,2017
DUBAI — The Saudi-led coalition fighting in Yemen said it was determined to help its government retake all areas held by Houthi militia, inc
Newsletter
Get top stories and blog posts emailed to you each day.