You are here
Yemen, allies in Taez offensive as peace talks uncertain
By AFP - Nov 16,2015 - Last updated at Nov 16,2015
Fighters loyal to Yemen's government ride on the back of a truck on a road leading to the frontline of fighting against Houthi militiamen in the southwestern city of Taiz, on Monday (Reuters photo)
ADEN — Yemeni loyalists and Saudi-led coalition forces launched an offensive Monday to retake the key battleground province of Taez from Iran-backed rebels, as uncertainty surrounded the fate of UN-brokered peace talks.
At least 30 fighters were killed Monday, including 16 soldiers after their vehicle hit a landmine, military sources said.
Taez is seen as a gateway to the capital Sanaa, which has been held by the Shiite Houthi rebels since September last year. It is located at the crossroads between Sanaa, Yemen's second city and main port of Aden and Mocha on the Red Sea coast.
Forces loyal to President Abed Rabbo Mansour Hadi have been pressing to recapture parts of Yemen seized by the Houthis and their allies, including forces loyal to ousted ex-president Ali Abdullah Saleh.
They have been backed by a Saudi-led coalition that launched air strikes in March and began a major counter-offensive in July that has since reclaimed five southern provinces.
"The military operation to liberate Taez has begun after the arrival of military reinforcements from the Arab coalition, resistance forces and the national army in the south and west of Taez province," General Ahmed Al Yafie, commander of the fourth military region, told AFP.
The region includes Taez as well as Aden in the south.
Clashes in Waziaa, southwest of Taez, left nine rebels and five loyalists dead, while pro-Hadi forces advanced backed by air strikes, military sources said.
The rebel-controlled Saba news agency said the insurgents repelled attempts to advance on four fronts towards Waziaa.
Military officials have said the coalition sent major reinforcements before they advanced towards Taez, Yemen's third-biggest city.
Armoured demining vehicles and other reinforcements arrived in the Shuraija region, between the loyalist-controlled Lahj province and Taez in the southwest, said the officials based in Aden.
Dozens of coalition armoured vehicles were taking part in the three-pronged offensive, the sources said.
Arab coalition planes carried out several strikes against rebel positions and checkpoints in the regions of Rahida, south of Taez, and Mocha to facilitate the advance of the ground troops.
Uncertainty
over peace talks
Sudanese forces from the strategic Al Anad airbase in Lahj were taking part in the Taez operations, according to the sources.
Taez has seen heavy fighting in recent months between the Houthis and forces fighting for Hadi's internationally recognised government.
Loyalist forces are inside Taez, where they have been besieged by rebels who control the main roads into the city.
Along the coast, coalition troops deployed in Dhubab in a bid to advance onto rebel-held Mocha, which also lies in Taez province, the sources said.
On Sunday, military officials spoke of major coalition reinforcements of troops and equipment arriving in Taez from Aden.
A 400-strong Sudanese force arrived in Aden this month in support of loyalist forces, joining 500 who arrived in October.
Some 5,000 people have been killed in the conflict since March, more than half of them civilians, according to the United Nations.
A new round of UN-brokered peace talks aimed at ending the Yemeni conflict is expected to kick off in Geneva this month, but a date has yet to be set.
A source close to the UN's special envoy to Yemen, Ismail Ould Cheikh Ahmed, said "some issues remain vague" regarding the fate of the talks.
"We are holding discussions with parties" involved in the conflict, the source told AFP.
Last week, Saudi Foreign Minister Adel al-Jubeir voiced support for the talks.
But Yemen's Foreign Minister Riad Yassin had told AFP that the rebels' recapture of positions in southern Yemen shows they are "not serious" about the negotiations.
A UN bid to launch peace talks in June failed over demands for a rebel withdrawal from seized territory, but this time, much effort has been put in ensuring there is agreement on the agenda.
The humanitarian crisis in Yemen has been identified by the United Nations as one of the world's worst, with 80 percent of the country's population on the brink of famine.
up
49 users have voted, including you.
Related Articles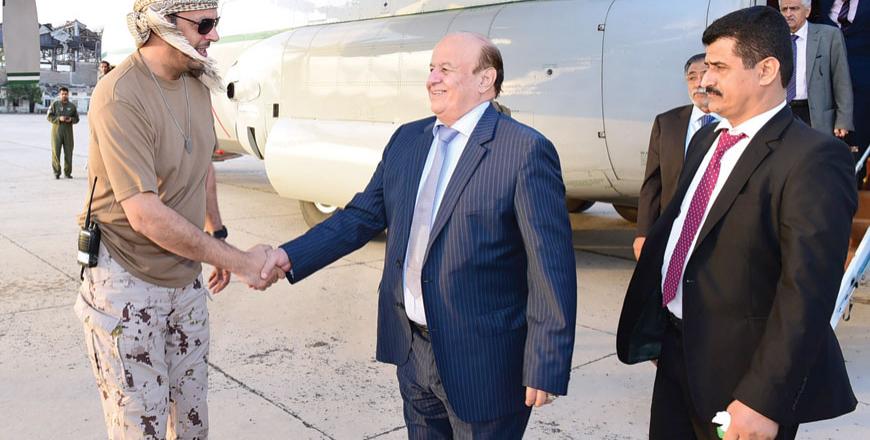 Nov 17,2015
ADEN — Yemen's president returned from exile to southern city Aden Tuesday as his troops and allies in a Saudi-led coalition press one of th
Apr 15,2015
Saudi-led coalition air strikes hit rebel targets in and around Yemen's main southern city of Aden on Wednesday as clashes with forces allied with fugitive President Abed Rabbo Mansour Hadi intensified.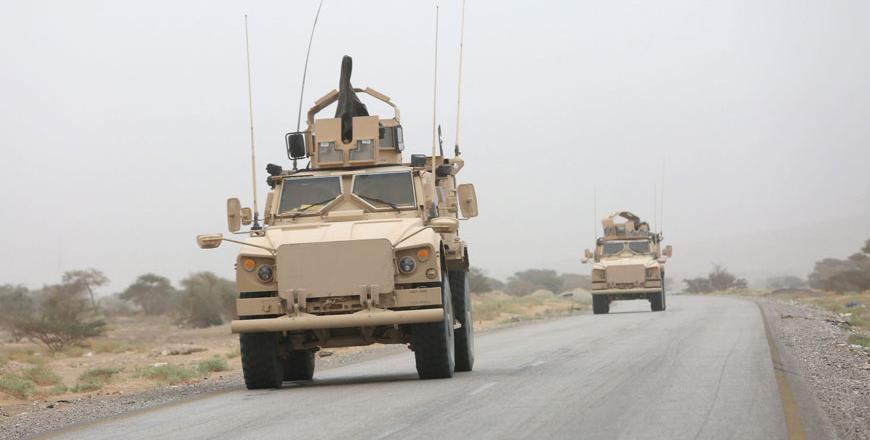 Dec 26,2015
ADEN — Yemeni loyalists killed at least 20 Iran-backed rebels Saturday in a pushback against insurgents seeking to retake positions to the n
Newsletter
Get top stories and blog posts emailed to you each day.