You are here
US kills two 'high-value' Daesh targets, Iraqi troops enter remote city
By AFP - May 18,2016 - Last updated at May 18,2016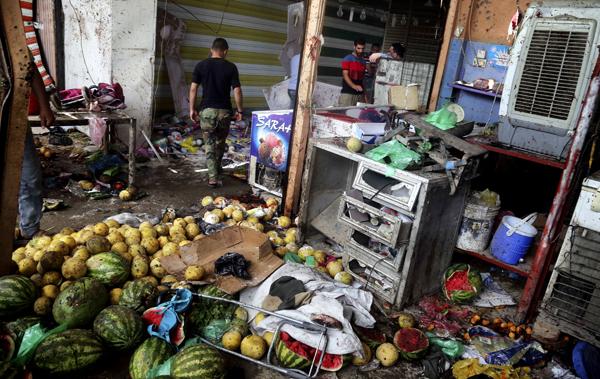 Citizens inspect the scene after a bomb explosion at outdoor market in Baghdad's northern neighbourhood of Shaab, Iraq, on Tuesday (AP photo)
Washington — A US air strike killed two "high-value" Daesh militants in Iraq, while separately Iraqi security forces have started clearing extremists from the town of Rutba, a US military spokesman said Wednesday.
Baghdad-based military spokesman Colonel Steve Warren said the May 13 strike on a building killed Abu Hamza, Abu Safiya and a third Daesh militant.
"Hamza was a former [Al Qaeda in Iraq] member who we know planned and conducted attacks against Americans during Operation Iraqi Freedom," Warren said in a video call to Pentagon reporters.
Safiya had been "responsible for staging chemical attacks in the Euphrates River Valley," he added, though did not provide details.
The strike was part of an ongoing US-led, anti-Daesh air campaign across Iraq and Syria that began in August 2014.
It occurred far from the town of Rutba, which is located in the west of Iraq in Anbar province and has been held by the extremist group since 2014.
Warren said about 1,000 Iraqi troops had spent weeks preparing to retake the town.
"Although a small town, Rutba has outsized strategic value," Warren said.
"Rutba lies on the main route between Baghdad and Jordan, and opening it will impact the economies of both Iraq and Jordan, and will deny ISIL [Daesh] a critical support zone as well," he added.
About 200 Daesh militants had been holding Rutba, but they put up scant resistance.
"A lot of the enemy, frankly, ran away when they saw this force coming," Warren said.
Daesh has suffered a string of setbacks and lost between 30 and 35 per cent of the overall territory they once held across Iraq and Syria.
US-led air strikes have killed more than 120 "high-value" figures, and attacks on Daesh cash hoards and the group's illicit oil-smuggling trade have deprived the extremists of hundreds of millions of dollars in funding.
But despite the squeeze, Daesh extremists have claimed responsibility for a string of devastating attacks in and around Baghdad that have killed more than 140 people in the city over the past seven days.
"They appear to have chosen to revert to some of their terrorist roots," Warren said.
"This is an enemy who has not found success in some time, so what they are trying to do is find a way to throw a punch that actually can land," he added.
Despite the attacks, the US military did not assess more troops were currently needed to protect US facilities such as the embassy.
up
36 users have voted, including you.
Related Articles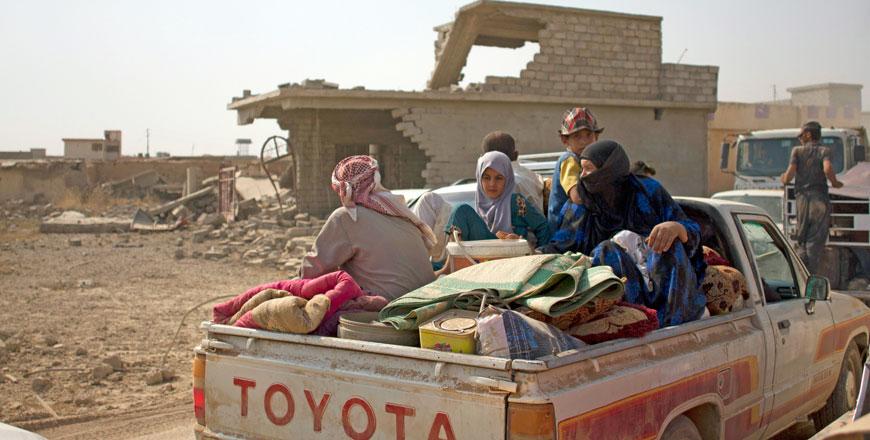 Aug 17,2016
BAGHDAD — Fighters of the Daesh terror group attacked an Iraqi border guard base near Jordan on Tuesday, killing at least nine people before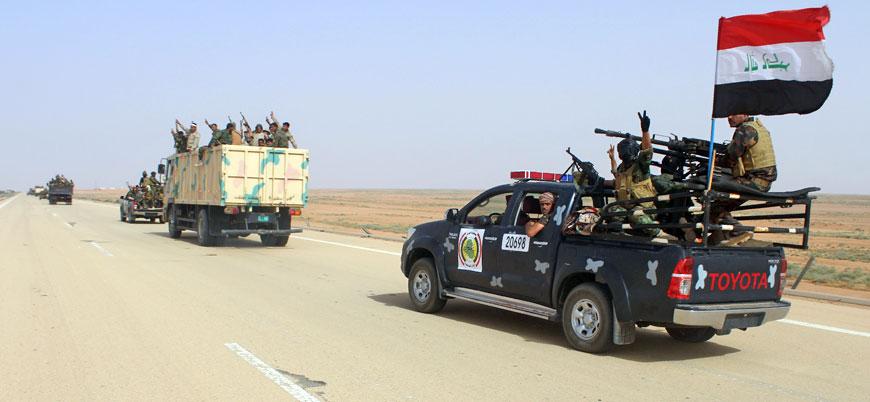 May 17,2016
BAGHDAD — Iraqi security forces and allied fighters launched an operation on Monday to retake the town of Rutba from the Daesh terror group,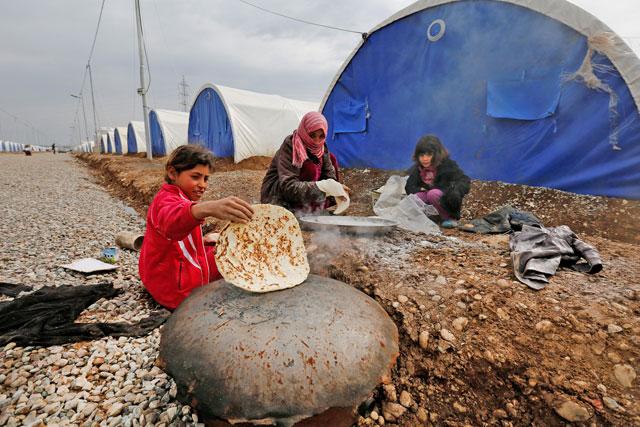 Feb 09,2017
HABBANIYAH, Iraq — Iraqi soldiers have discovered two shallow graves containing the bodies of people executed by the Daesh terror group in t
Newsletter
Get top stories and blog posts emailed to you each day.