You are here
US designates former Shabab leader allied to Daesh as 'terrorist'
By Reuters - Aug 31,2016 - Last updated at Aug 31,2016
WASHINGTON — A former recruiter for the Al Shabab militant group who pledged allegiance to the Daesh terror group was designated as a global terrorist by the US government on Wednesday, a move that bars him from using the US financial system, the State Department said.
Abdiqadir Mumin, who is based in Puntland, Somalia, pledged allegiance to Daesh militants last year along with 20 of his followers, the State Department said in a statement. It said Mumin has expanded his cell by kidnapping boys age 10 to 15 and forcing them to take up militant activity.
Mumin was the first of the senior commanders of the Somalia-based Al Shabab to pledge allegiance to Daesh, which seized control of large parts of Syria and Iraq in 2014 and has been expanding its influence to other regions.
The Treasury Department's Office of Foreign Assets Control said Mumin had been added to its counterterrorism list. The State Department said he had been placed on its specially designated global terrorist list.
"Today's action notifies the US public and international community that Abdiqadir Mumin is actively engaged in terrorism," the State Department said in a statement.
Related Articles
May 13,2014
Palestinian Foreign Minister Riad Al Malki said on Monday he had asked world powers to classify Israeli settler groups who attack Palestinian communities and holy sites as terrorist organisations.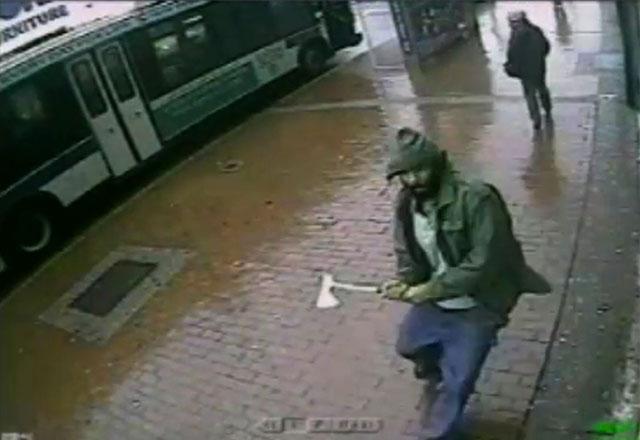 Oct 25,2014
A hatchet attack on New York police officers was a "terrorist act" carried out by a self-radicalised Muslim convert who had been in the military and browsed Al Qaeda websites, police said Friday.
Jul 26,2017
RIYADH — Saudi Arabia and its allies unveiled a "terrorist" blacklist on Tuesday of 18 organisations and individuals suspected of links with
Newsletter
Get top stories and blog posts emailed to you each day.