You are here
Twin suicide attacks hit police station near Baghdad, kill 5
By AP - May 13,2016 - Last updated at May 13,2016
Mourners grieve during the funeral procession of bomb victims, Murtada Mohammed, 26, and his brother Sadiq Mohammed, 22, during their funeral procession in Najaf, 160 kilometres south of Baghdad, Iraq, Wednesday (AP photo)
BAGHDAD — A twin suicide bombing hit a police station in Baghdad's westernmost suburb on Thursday, killing at least five policemen a day after a wave of attacks by the Daesh terror group killed nearly a 100 people in the Iraqi capital.
The Daesh-claimed bombings were the deadliest in Baghdad this year, coming at a time of turmoil and deadlock in Iraq's government and parliament. Funerals were under way Thursday for many of those who were killed in Wednesday's bombings, which included a car bomb that struck a crowded outdoor market selling food, clothing and household goods in the predominantly Shiite neighbourhood of Sadr City.
In Thursday's attack, two suicide bombers hit the station in the western suburb of Abu Ghraib at dawn, according to a police officer.
The first bomber blew himself up at the station's gate, followed by the second who detonated his explosives inside the building, the officer said. The explosion also left 12 policemen wounded.
A medical official confirmed casualty figures. Both officials spoke on condition of anonymity as he was not authorised to release information.
The Sadr City bombing on Wednesday killed 68 people while two more car bombs elsewhere in Baghdad killed at least 30.
After the attacks, grieving relatives and family members lit candles at the scene of Sadr City bombing as calls came from mosques in Baghdad for blood donations. Many of the victims were being buried Thursday in the southern Shiite city of Najaf, where a sprawling cemetery is located near a shrine for a revered Shiite imam.
Although security has improved in the Iraqi capital, Wednesday's attacks demonstrated the Daesh's ability to launch devastating assaults in tee hart of Baghdad. Back-to-back bombings on February 28, also in Sadr City, killed 73 people.
Daesh extremists still control significant areas in northern and western Iraq, including the second-largest city of Mosul. Commercial and public places in Shiite-dominated neighbourhoods are among the most frequent targets for Daesh militants who want to undermine government efforts to maintain security in the capital.
Related Articles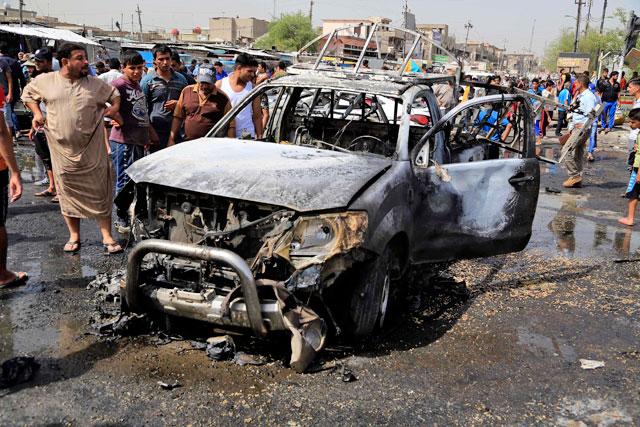 May 17,2016
BAGHDAD —At least 72 people were killed and more than 140 wounded by three bombings in Baghdad on Tuesday, police and medical sources said,
Sep 18,2015
BAGHDAD — Bomb attacks claimed by the Daesh terror group killed at least 14 people and wounded 55 others Thursday in the Iraqi capital, secu
Feb 29,2016
BAGHDAD — A twin suicide bombing claimed by the Daesh terror group killed 70 people in a Shiite district of Baghdad on Sunday in the deadlie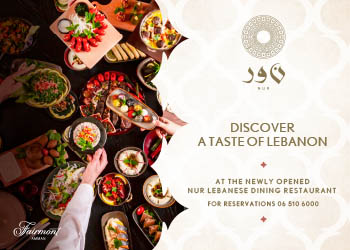 Newsletter
Get top stories and blog posts emailed to you each day.