You are here
Turkish daily names Saudis in Khashoggi case, raising pressure on Riyadh
By Reuters - Oct 11,2018 - Last updated at Oct 11,2018
In this file photo taken on October 8, protesters hold photos of missing journalist Jamal Khashoggi during a demonstration in front of the Saudi Arabian consulate in Istanbul (AFP photo)
ISTANBUL — A pro-government Turkish daily on Wednesday published preliminary evidence from investigators it said identified a 15-member Saudi intelligence team involved in the unexplained disappearance of journalist Jamal Khashoggi.
The move added pressure on close US ally Riyadh to provide more information on the whereabouts of the prominent critic of Saudi policies, whose disappearance has sparked global concern.
Khashoggi was last seen on October 2 entering the Saudi consulate in Istanbul to get documents for his forthcoming marriage. His fiancée, waiting outside, said he never emerged and Turkish sources said they believe Khashoggi was killed in the building.
Saudi Arabia, which dismisses as baseless accusations that it killed or abducted Khashoggi, faces growing criticism from Western allies including London and Washington over the affair.
One of the 15 Saudis identified by name and photo in the report by Sabah newspaper is a forensic expert who has worked at the Saudi Interior Ministry for 20 years, according to a LinkedIn profile and Saudi media, and serves on the board of the Saudi Society of Forensic Medicine.
Other names and photos of the 15, who Sabah said travelled on diplomatic passports, match officers in the Saudi army and air force, as identified by previous Saudi media reports and in one case a Facebook profile.
The Saudi consulate referred Reuters to authorities in Riyadh who have not responded to questions about the 15 Saudis, who arrived in the city hours before he went missing on October 2.
A Turkish security source had previously told Reuters that the 15 Saudis, including some officials, left the country later the same day.
Khashoggi left Saudi Arabia last year saying he feared retribution for his criticism of Riyadh over the Yemen war and its crackdown on dissent, and since then wrote columns for The Washington Post.
Britain's foreign minister called for urgent answers and the chairman of the US Senate Foreign Relations Committee Bob Corker, who has seen classified intelligence on the case, said information pointed to Khashoggi being killed.
"They've got some explaining to do," he said of Saudi Arabia, adding he did not wish to rush to judgement.
US Vice President Mike Pence said on Wednesday the United States was ready to help in any way in the investigation.
Security camera footage
Wednesday's Turkish media reports were the most detailed accounts yet of what they say is the Turkish government's investigation into Khashoggi's disappearance.
Sabah newspaper published the names and years of birth of 15 Saudis it said arrived at Istanbul's Ataturk airport. Twelve of them arrived early on Tuesday, based on photos captured at passport control which it published. The 15 departed at four different times, Sabah reported.
It did not say how it obtained the pictures and data.
The Sabah report said that the Saudis stayed at the Wyndham and Movenpick hotels in Istanbul, in the same neighbourhood as the Saudi consulate. Both hotels declined to comment.
Turkish NTV also broadcast security camera footage on Wednesday that it said showed the men arriving at the airport and checking into a hotel, as well as videos of what it said was a van arriving at the consul general's residence two hours after Khashoggi entered the consulate, about 250 metres away.
Aksam newspaper also published blurred photos of a jet arriving in Istanbul before dawn on October 2, carrying what it said were nine members of the Saudi team, as well as images of some of them checking in at a hotel.
Aksam said they left their hotel later in the morning. Shortly after midday it said several cars entered the consulate building. A picture of Khashoggi entering the consulate shows the time-stamp 13:14.
About two hours later Aksam showed two vehicles, one of them a black Mercedes Vito van with tinted windows and diplomatic plates, leaving the consulate and entering the car park of the residence shortly afterwards.
In Washington, Corker said he doubted accounts from Saudi officials that security cameras at the consulate did not record any images. "To me...it feels very much some nefarious activity has occurred by them. But I don't want to rush to judgement," Corker said on Tuesday.
Senator Jeanne Shaheen said on Wednesday US lawmakers must send a strong message to both the Saudis and the White House that Khashoggi's disappearance was "totally unacceptable".
The Foreign Relations panel was weighing possible steps Congress could take toward Saudi Arabia, she told MSNBC.
"We need to look at an escalating list of actions that we can take in response to what the Saudis have done, assuming that that's proved to be true," Shaheen said. "Everything that I've seen has raised real questions about what's happened here."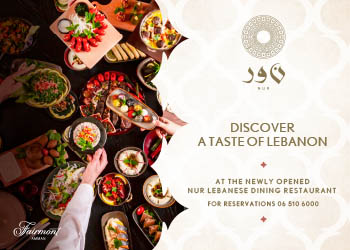 Newsletter
Get top stories and blog posts emailed to you each day.