You are here
Trump warned off unilateral Mideast moves at Paris peace conference
By AFP - Jan 15,2017 - Last updated at Jan 15,2017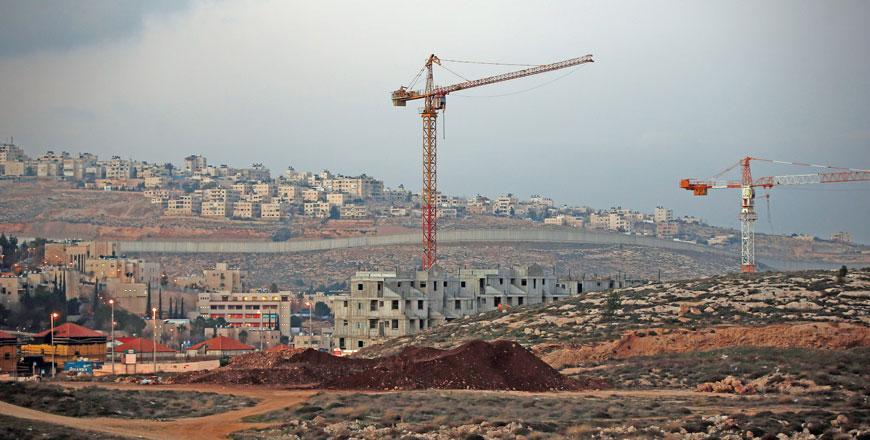 A picture taken on Sunday shows Israel's controversial wall separating the Jewish settlement of Neve Yaakov (foreground) in the northern area of East Jerusalem and the Palestinian neighbourhood of Al Ram (background) in the West Bank (AFP photo)
PARIS — France warned of "serious consequences" on Sunday if Donald Trump recognises Jerusalem as Israel's capital as representatives from 70 countries met in Paris to try to revive stalled Israeli-Palestinian peace efforts.
Neither Israelis nor the Palestinians are attending the conference, which Israeli Prime Minister Benjamin Netanyahu has dismissed as "futile".
France called the gathering to reaffirm global support for a two-state solution to the seven-decade-old conflict, seen as increasingly reclusive.
The Palestinians have warned that Trump's campaign pledge to move the US embassy to the contested city of Jerusalem could torpedo their chances of obtaining an independent state.
French Foreign Minister Jean-Marc Ayrault warned such a move would have "extremely serious consequences" and predicted the incoming US leader would find it impossible to implement.
"When you are president of the United States, you cannot take such a stubborn and such a unilateral view on this issue. You have to try to create the conditions for peace," he told France 3 TV.
The Palestinians regard Israeli-occupied East Jerusalem as the capital of their future state, while Israel proclaims the entire city as its capital.
The status of the city is one of the thorniest issues in the conflict.
President Francois Hollande told the gathering that the prospect of two independent states coexisting side-by-side was "not the dream of yesterday's system".
"It remains the goal of the entire international community for the future," Hollande said.
Netanyahu, who insists only direct talks with the Palestinians can bring peace, has dismissed the Paris meeting as "a last gasp of the past".
On Sunday he called it a "futile" exercise aimed at "imposing upon Israel conditions that are incompatible with our national needs".
Both Netanyahu and Palestinian President Mahmoud Abbas have been invited to meet with Hollande to discuss the conclusions of the Paris talks.
Abbas is expected to travel to Paris in the coming weeks but Netanyahu has rejected the offer, French diplomats said.
'No time to lose'
The conference is mainly symbolic, but comes at a crucial juncture for the Middle East, five days before Trump is sworn in as US president.
Trump has said "there's nobody more pro-Israeli than I am" and his choice for ambassador to Israel, David Friedman, is a hardliner who says he looks forward to working from "Israel's eternal capital, Jerusalem".
Israel, which is still seething over a critical UN resolution last month, fears the Paris meeting could produce measures hastily put to the Security Council before Trump takes over.
The French have stressed they have no such plans.
But EU foreign ministers are set to discuss the conference's conclusions on Monday, EU sources said.
It was uncertain whether they would issue a statement, with Britain and some central European countries reluctant to upset the incoming Trump administration, a European diplomat said.
Israeli-Palestinian efforts have been at a standstill since a US-led initiative collapsed in April 2014.
Tensions have spiralled recently following a wave of Palestinian attacks and inflammatory rhetoric on both sides.
Israel's ongoing expansion of settlements on land the Palestinians want for their state is also seen as a major obstacle to a resolution.
Over 400,000 Israelis live in West Bank settlements considered illegal by the UN.
'Could destroy peace hopes'
US Secretary of State John Kerry, who rebuked Israel recently over its settler activity, joined the Paris talks on his farewell tour, along with delegates from the UN, EU and Arab League.
A draft conference communique called on Israel and the Palestinians to reiterate their support for two states and to refrain from "unilateral steps that prejudge the outcome of final status negotiations".
Negotiations were under way on Sunday on whether to include a reference in the final statement to Jerusalem, French diplomats said.
On Saturday, Abbas warned tensions could boil over if the US embassy was relocated from Tel Aviv — where all embassies are based — to Jerusalem.
"Any attempts at legitimising the illegal Israeli annexation of the city will destroy the prospects of any political process, bury the hopes for a two-state solution, and fuel extremism in our region, as well as worldwide," he said during a visit to the Vatican.
The conference comes hot on the heels of a landmark December UN resolution criticising the expansion of Israeli settlements in the West Bank.
The vote passed after the Obama administration — in a parting shot at Netanyahu after years of frustrated mediation efforts — took the rare step of abstaining rather than using its veto to protect Israel.
Explaining the US abstention, Kerry said Israeli settlement policy was leading towards "one state", with "millions of Palestinians permanently living in segregated enclaves".
Related Articles
Jan 12,2017
PARIS — French President Francois Hollande sought to play down the prospects of Middle East peace talks in Paris on Sunday, saying only dire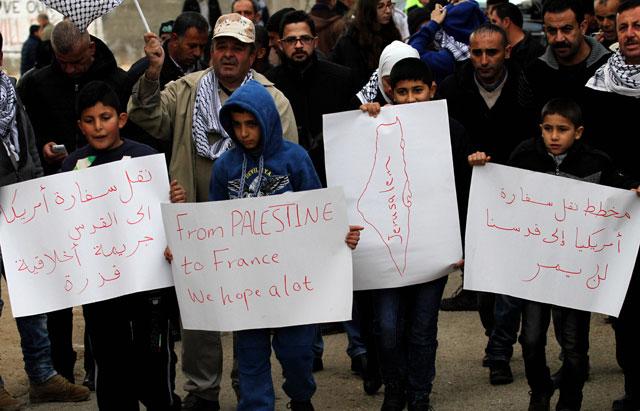 Jan 14,2017
PARIS — It sounds far-fetched at best: holding a Mideast peace conference without Israelis, Palestinians or the incoming US government.But t
Apr 12,2016
RAMALLAH — Palestinian president Mahmoud Abbas has said there is an "urgent" need for a UN resolution on Israeli settlements as he embarks o
Newsletter
Get top stories and blog posts emailed to you each day.