You are here
Trump says Israel should be 'reasonable' in peace process
By Reuters - Feb 11,2017 - Last updated at Feb 11,2017
Palestinians from the village of Silwad, in the Israeli occupied West Bank, look at the Jewish Amona wildcat outpost on Thursday, after it was dismantled following an Israeli supreme court order (AFP photo)
OCCUPIED JERUSALEM — US President Donald Trump called on "Israel to be reasonable with respect to peace", spelling out in his own words his administration's stance that new settlements on Palestinian land may not be helpful in an interview with an Israeli newspaper.
Trump's comments to Israel Today come as he tones down his pro-Israel bravado ahead of Prime Minister Benjamin Netanyahu's trip to the White House on February 15.
"I want Israel to be reasonable with respect to peace. I want to see peace happen," Trump said in the interview published on Friday. "I would like to see a level of reasonableness of both parties, and I think we have a good chance of doing that."
During his 2016 election campaign, Trump signalled his presidency would be a boon for Israel and tough on Palestinians. He talked of moving the US embassy to Jerusalem, naming an ambassador who backs Israel's settlement programme and exerting no pressure on Israel for peace talks.
Now Trump is adopting a more measured stance. Even though the White House did not join the widespread criticism this week of a new Israeli law which retroactively legalises about 4,000 existing settler units, its pro-Israel approach shows signs of being more nuanced.
"They don't help the process. I can say that," Trump told the Israeli daily owned by US casino mogul Sheldon Adelson, a Netanyahu supporter and Republican Party donor.
"Every time you take land for settlements, there is less land left," Trump said. "I am not somebody that believes that going forward with these settlements is a good thing for peace."
The president said his administration was "looking at some other options" regarding the settlements.
He also said he was still studying the case for relocating the US embassy to Jerusalem, a move that could anger the Arab world.
"The embassy is not an easy decision. It has obviously been out there for many, many years, and nobody has wanted to make that decision. I'm thinking about it very seriously, and we will see what happens," Trump said.
Related Articles
Jan 28,2014
Palestinian President Mahmoud Abbas has said an Israeli withdrawal from Palestinian territory should take place within a three-year period under any final Middle East peace deal.
Feb 11,2015
The results of the Tawjihi (General Secondary Certificate Examination) winter session were out on Wednesday, with the Education Ministry describing them as "coherent" and "reasonable".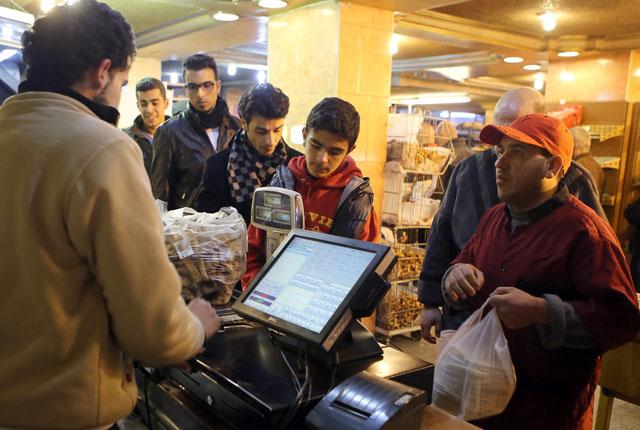 Feb 18,2015
Stakeholders on Wednesday said bakeries and supermarkets are witnessing an "increasing, yet reasonable" demand on basic food items, as people prepare for a blizzard expected to hit the Kingdom this week.
Newsletter
Get top stories and blog posts emailed to you each day.