You are here
Trump praises US military sales in talks with Saudi crown prince
By Reuters - Mar 20,2018 - Last updated at Mar 20,2018
Saudi Arabia's Crown Prince Mohammed Bin Salman (centre) speaks alongside members of his delegation during a lunch meeting with US President Donald Trump in the Cabinet room of the White House in Washington, DC, on Tuesday (AFP photo)
WASHINGTON — President Donald Trump on Tuesday praised US defence sales to Saudi Arabia as a boost to American jobs, even as lawmakers criticised Riyadh's role in the war in Yemen where a humanitarian crisis has unfolded.
In Oval Office talks, Trump and Saudi Crown Prince Mohammed Bin Salman discussed an agreement last year for $200 billion worth of Saudi investments with the United States, including large purchases of US military equipment. Trump said the military sales contributed to the creation of 40,000 American jobs.
The talks were part of the first visit by the prince to the United States since he became the heir apparent last June to succeed King Salman. Prince Mohammed has consolidated power and is likely to rule for many decades if he succeeds his father.
Trump produced charts to show the depth of Saudi purchases of US military hardware, ranging from ships to missile defence to planes and fighting vehicles.
"The relationship now is probably as good as it's really ever been and I think will probably only get better. Tremendous investments made in our country and that means jobs for our workers", Trump told reporters during a picture-taking session with the crown prince.
As they talked, US senators debated a resolution seeking an end to US support for Saudi Arabia's campaign in Yemen's civil war. Some members of Congress have been critical of the Saudi campaign, particularly the humanitarian situation and civilian casualties.
A Saudi-led coalition is fighting to counter the influence of Iran, an ally of the Houthi militia, who deny any help from Tehran and say they are fighting a revolution against corrupt politicians and Gulf powers in thrall to the West.
The crown prince, in a rare foray into speaking English, said the Saudi pledge for $200 billion in investments will end up at $400 billion when fully implemented. He said a 10-year window for implementing the deal was already under way.
"This is a signal that there [are] a lot of things [that] could be tackled in the close future and more opportunities. And that's why we are here today, to be sure that we've tackled all the opportunities and achieve it and also get rid of all the threats facing our both countries," he said.
The two leaders were also expected to discuss tensions with Iran, Riyadh's regional archrival and a country Trump has repeatedly criticized for its expansionist policies in the Middle East.
Though the prince, 32, has won Western plaudits for seeking to ease Saudi Arabia's reliance on oil, tackle chronic corruption and reform the conservative Sunni Muslim kingdom, the severity and secrecy of an anti-corruption crackdown last November has unnerved some investors.
He is on a public relations blitz while travelling in the United States, with stops in New York, Boston, Seattle, Los Angeles, San Francisco and Houston.
Trump and the crown prince underscored the strength of US-Saudi ties which suffered under the Obama administration. Saudi Arabia, a decades-long US ally, felt neglected by President Barack Obama's pursuit of a 2015 nuclear deal with Iran, Riyadh's regional rival.
Related Articles
Mar 06,2018
RIYADH/LONDON — Saudi Arabia's crown prince wants to "persuade" his British and US allies that "shock" reforms have made his country a bette
Nov 23,2018
CAIRO — Saudi Arabia's Crown Prince Mohammed Bin Salman left the kingdom on Thursday to visit a number of Arab countries, the Saudi Press Ag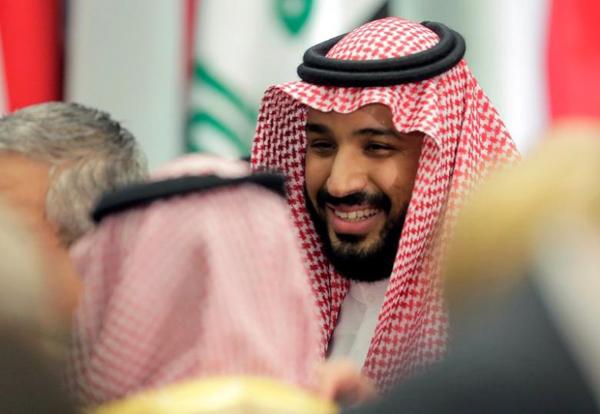 Aug 24,2016
DUBAI — Saudi Arabia's Deputy Crown Prince Mohammed Bin Salman will discuss the kingdom's drive to cut its reliance on oil exports in visits