You are here
'Three Palestinians wounded in Monday protests die'
Israeli occupation forces have killed 119 protesters since March 30
By AFP - May 19,2018 - Last updated at May 19,2018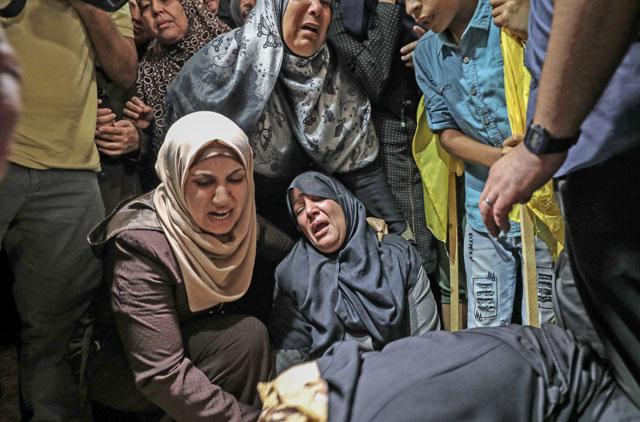 Relatives of Moein Abdel Hamid Al Saai, 58, who lost his life after Israeli occupation forces opened fire on a protest held to mark the 70th anniversary of the Nakba, mourn during a funeral ceremony at the Al Shati Refugee Camp in Gaza, Gaza City, on Saturday (Anadolu Agency photo)
GAZA CITY/OCCUPIED JERUSALEM — Three Palestinians have died from their wounds days after being shot by Israeli occupation forces during protests in the Gaza Strip, the territory's health ministry said on Saturday.
Their deaths bring to 62 the total number of Palestinians killed by Israeli gunfire on Monday, when thousands of Palestinians protested as the US officially moved its embassy from Tel Aviv to Jerusalem.
The three men were 20-year-old Mohammed Mazen Alyan, 58-year-old Moein Abdel Hamid Al Saai and 21-year-old Ahmed Samara, the ministry said in a statement on Saturday.
The ministry said Alyan was wounded east of the Al Bureij Refugee Camp, while other medical sources reported Al Saai was wounded to the east of Gaza City. Samara was wounded east of Jabalia, in the north of the enclave.
Since March 30, Palestinians have been marching to demand the right to return to their homes from which they were forced to flee during the 1948 war surrounding the creation of Israel.
A total of 119 Palestinians have since been killed by Israeli occupation forces' gunfire on the border between the Gaza Strip and Israel, according to authorities in Gaza, which is run by the Islamist movement Hamas.
The Israeli army insists its actions are necessary to defend the border and prevent mass infiltrations.
On Friday, tens of thousands of Palestinians prayed at the Al Aqsa Mosque in contested Jerusalem, the first weekly prayers of the Muslim holy month of Ramadan while heavily armed Israeli occupation forces stood guard in the Muslim Quarter of Jerusalem's Old City.
Around 120,000 people attended the Friday prayers, a spokesman for the religious authority that governs the mosque told AFP.
Al Aqsa is the third holiest site for Muslims, after two others in Saudi Arabia.
It is located in Israeli-annexed East Jerusalem.
Thousands of Palestinians from the West Bank were allowed to enter Jerusalem for the prayers, passing through checkpoints where they underwent searches.
There were no restrictions on women crossing into Jerusalem, but men under 40 were prevented from crossing by Israel, which normally cites "security concerns".
Related Articles
Nov 01,2014
Israeli occupation forces deployed heavily around Jerusalem's flashpoint Al Aqsa Mosque compound as it reopened Friday for Muslim prayers after a rare closure during clashes over the killing of a Palestinian by Israeli forces.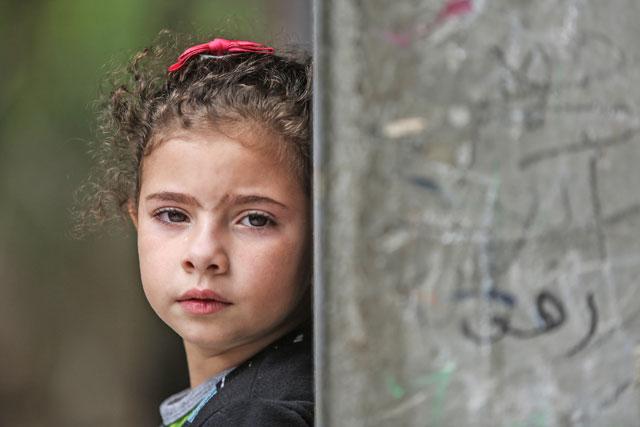 Apr 21,2018
GAZA CITY/OCCUPIED JERUSALEM — Palestine will approach the UN Security Council to demand international protection for Palestinians under Isr
Jun 19,2017
AMMAN — Jordan on Sunday condemned a renewed storming of Al Aqsa Mosque/Al Haram Al Sharif by Israeli forces agents and Jewish extremists.
Newsletter
Get top stories and blog posts emailed to you each day.