You are here
Three killed in violent unrest in Iraq's Kurdistan region
By Reuters - Oct 10,2015 - Last updated at Oct 10,2015
ERBIL, Iraq — Three people were killed in a third day of violent unrest in Iraq's Kurdistan region on Saturday, as protesters attacked and torched several political party offices in Sulaimaniyah province.
Offices of the Kurdistan Democratic Party (KDP) were targeted by protesters in several towns and cities across Sulaimaniyah in the most serious civil disturbances in the relatively peaceful region has seen for years.
In the town of Kalar, two people died of gunshot wounds, according to a doctor at the local hospital and a Kurdish security source. The third was burned to death after protesters in the town of Qaladize set another KDP office ablaze, said Osman Ali, the deputy head of the local hospital.
A total of five people have now been killed in the demonstrations, which threaten to destabilise the region at a time when it is at war with Daesh militants.
The protests began on October 1 in an outburst of public discontent with the government over an economic crisis that began in early 2014 when Baghdad slashed funds to the region.
But on Friday the protests became partisan when demonstrators headed towards a KDP office in the town of Qaladize.
The pattern of unrest reflects long-running political divisions between the region's two distinct zones of influence.
Sulaimaniyah is ruled by the Patriotic Union of Kurdistan (PUK) and the Gorran Party, which are locked in a power struggle with the KDP over the region's presidency, vacant since August.
Another KDP office in the town of Said Sadiq came under attack on Saturday from protesters hurling stones. Live footage broadcast on the Kurdish channel NRT showed riot police holding back protesters, some of whom were wielding slingshots.
In the city of Sulaimaniyah, capital of the province, protesters set upon the office of the media network Rudaw, which is seen as close to the KDP.
Related Articles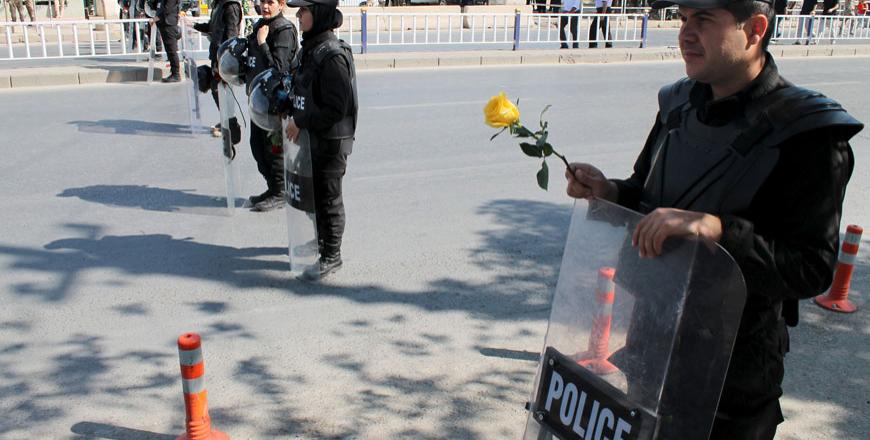 Oct 12,2015
ERBIL — The prime minister of Iraqi Kurdistan removed four ministers from his Cabinet on Monday and the speaker of parliament was barred fro
Oct 28,2015
ERBIL, Iraq — The prime minister of Iraq's Kurdistan region has appointed ministers to replace four who were unilaterally expelled fro
Dec 19,2017
SULAIMANIYAH — Three people were killed and more than 80 wounded as Kurdish protesters, angered by years of austerity and unpaid public sect
Newsletter
Get top stories and blog posts emailed to you each day.