You are here
Syria army readies push into Daesh-held parts of Deir Ezzor
By AFP - Sep 11,2017 - Last updated at Sep 11,2017
Syrian pro-government forces flash the sign of victory in the back of a vehicle on the outskirts of the eastern city of Deir Ezzor on Sunday, as they continue to press forward with Russian air cover in the offensive against Daesh militants across the province (AFP photo)
BEIRUT — Syria's army sent massive reinforcements to territory under its control in Deir Ezzor on Monday ahead of a final push for the Daesh terror group-held half of the eastern city.
The metropolis is the capital of the oil-rich eastern province of Deir Ezzor, regarded as a strategic prize by both Russian-backed Syrian troops and US-backed fighters.
Regime forces have scored major advances in recent days, breaking a pair of Daesh sieges on the city and capturing territory around it.
They were now looking to make a push into the eastern Daesh-held part of the city, according to the Britain-based Syrian Observatory for Human Rights monitor.
"Huge military reinforcements, including equipment, vehicles and fighters have arrived in Deir Ezzor ahead of an attack to push Daesh from the city's eastern neighbourhoods," said observatory chief Rami Abdel Rahman.
"Russian and Syrian regime warplanes are striking Daesh positions in the city and its outskirts," he added.
Since 2014, Daesh has controlled most of Deir Ezzor city and the surrounding province, which borders territory the extremists hold in Iraq.
The remaining 40 per cent of the city still held by the government — and home to around 100,000 civilians — was under crippling Daesh siege.
Backed by Russian air power, government troops have breached Daesh's sieges, captured the strategic Jabal Thardah region and expanded their control to half of Deir Ezzor city, according to the observatory.
US-backed force advances
Moscow intervened in Syria in September 2015 in support of its ally President Bashar Assad.
Russia's defence ministry said Monday a demining unit comprising more than 40 experts and special equipment had been sent to Syria, adding that they will be sent to Deir Ezzor "in the nearest future".
On Sunday, Russian air strikes killed 34 civilians fleeing the violence in Deir Ezzor aboard ferries along the Euphrates River, the observatory said.
The long river cuts diagonally across Deir Ezzor province, slicing it in half.
Fighters from the US-backed Syrian Democratic Forces (SDF) on Saturday announced a separate offensive to capture Daesh territory east of the river.
By Monday, the SDF's Deir Ezzor Military Council (DEMC) had seized much of the province's northeast and were just a few kilometres away from the river.
Abdel Rahman said they had advanced to six kilometres from its eastern banks, at a point across the river from Deir Ezzor city.
The SDF, an alliance of Arab and Kurdish fighters, is also battling Daesh in the extremists' de facto capital Raqqa with backing from the US-led air coalition.
Although the SDF had yet to reach Deir Ezzor city itself, tribal figures affiliated with the alliance said they were laying the groundwork for governing the city after Daesh's defeat.
The statement, published by the SDF's media council, announced the establishment of "a preparatory committee that will discuss the basis and starting points for a civil council for Deir Ezzor".
'After liberation'
According to the statement, consultations would aim to reach a "formulation that will express the aspirations of all our people in Deir Ezzor".
The Deir Ezzor Civil Council "will be responsible for running the city immediately after its liberation".
It made no mention of regime forces and did not say whether the civil council would coordinate with, or rival, government authorities.
The SDF has said its assault in Deir Ezzor province is not in coordination with Russian or regime forces.
But the coalition, the SDF, Syria's government and Russia have agreed on a "de-confliction line" in northeastern Syria to prevent the two offensives from clashing.
Syria's conflict erupted in 2011 with protests calling for Assad's ouster, but it has since morphed into a complex war drawing in world powers.
More than 330,000 people have been killed and millions have been forced to flee their homes.
Related Articles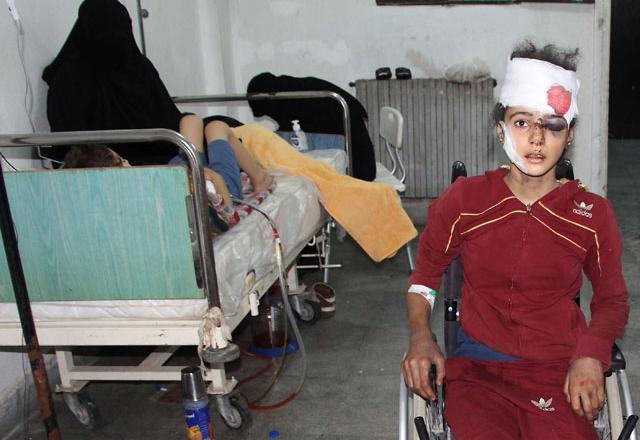 Sep 25,2017
BEIRUT — Russian air strikes on northwest Syria's mainly extremist-controlled province of Idlib on Monday killed at least 37 civilians inclu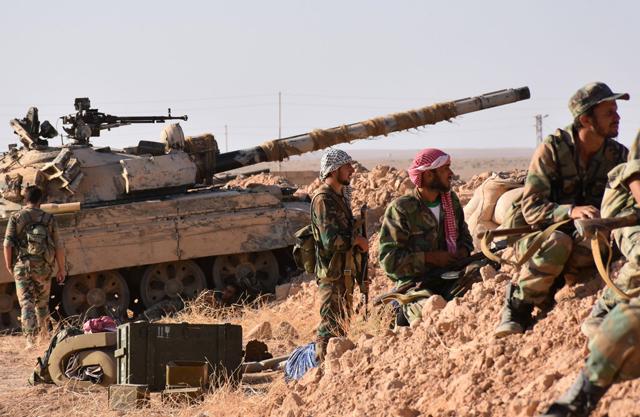 Sep 10,2017
BEIRUT — Syrian government forces and US-backed militias converged on the Daesh terror group in separate offensives against the militants in
Sep 09,2017
BEIRUT/AL SHADADI, Syria — US-backed militias and the Syrian army advanced in separate offensives against the Daesh terror group in eastern
Newsletter
Get top stories and blog posts emailed to you each day.